It's great to be able to publish meeting reports from our continental Carrier pilot friends – this time it's a big "thank you" to Jan Odeyn for sending me a report and pictures just three days after the event, so for once, it's me that's behind the drag curve! Let me now hand you over to Jan for his summary of a good day's flying in the Netherlands – he writes:
"Hi Mike, here's a short report on the Dutch carrier competion at De Peel . When I got too wrapped up in the flying I stopped taking photos, so the amount of pictures is limited.
The competition was run by Paul Rietbergen, and we included another "Guardian Day", where I offer my old Guardian to any pilot who wants to fly it.
This Dutch event is held on a military base so you have to prebook in advance; security is very strict. As well as Carrier, other C/L classes are flown on the site at the same time, and most pilots enter different classes too. Conditions were perfect with a + 20° C and a mild 1-2 B.  Four pilots took up the Guardian challenge so I was kept rather busy keeping it in the air. Other pilots flew it too but didn't enter the competition.
Now here's some really great news! A female pilot, Katja, entered the competition but encountered problems with her plane, BUT! she managed a result with… yes the Guardian!
I also took up the challenge to fly the event with my Guardian but Marc Beckmans managed a top flight with the same plane and came very close to my score by only 0,6 point less. I needed another flight and all my tricks to make some extra difference. In the end, the podium was completely occupied by Guardian flying pilots as Sander Van Der Meij flew another Guardian of his own.  .
PS: Max Uttien is also flying a modified Guardian, and no Guardian was damaged during the competition – in all the flying, just one prop was 'reduced in diameter'!"
… and here are Jan's pictures: the first model doesn't look like a Guardian but rather as if it might be a SIG C/L Stunt plane with a smart US Navy colour scheme – if so, the plane doesn't feature in the results, although Max does (fifth place) so this may be a case of Jan's Guardian coming to the rescue!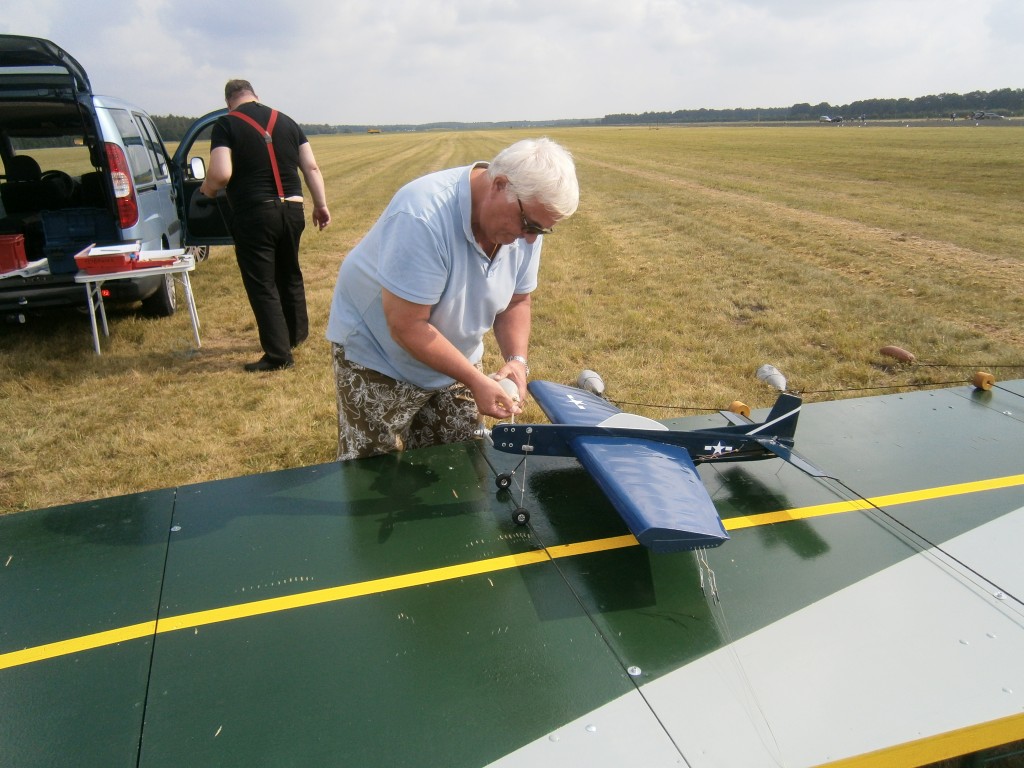 I'm impressed by the auxiliary fuel tank! Jan's caption: "Another refill for Max"!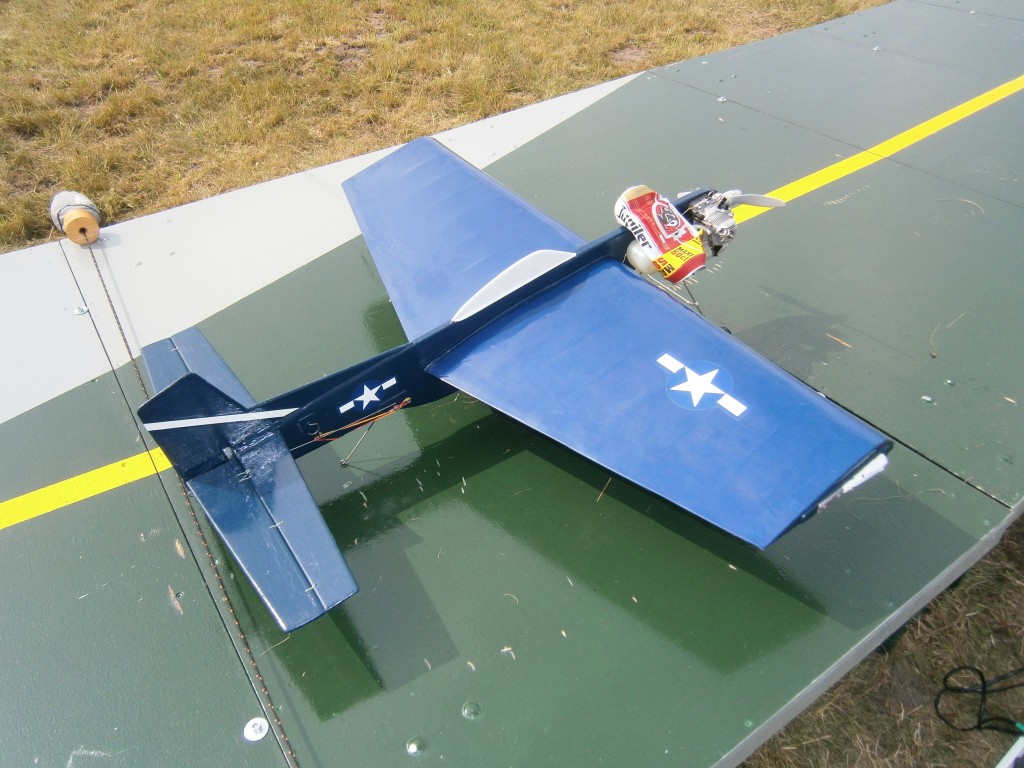 Now this definitely IS a Guardian being flown by Willy Schmitz – Jan's caption: "Damned wheels caught up again"! Nevertheless, Willy took fourth place with some consistent piloting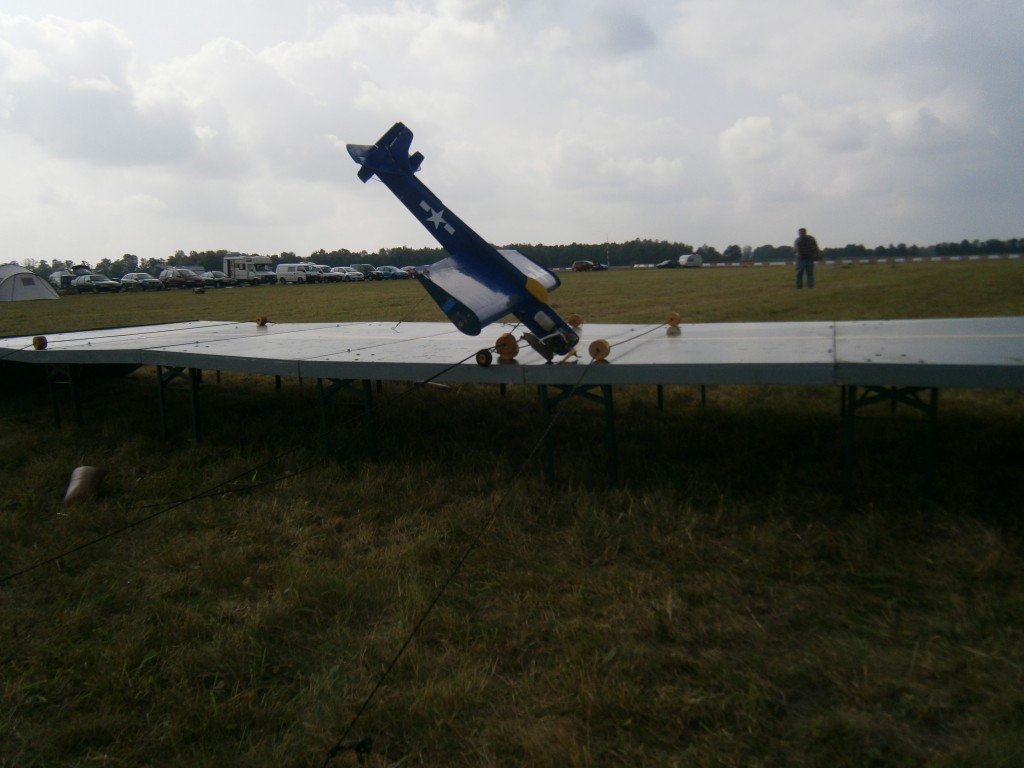 Now here's my favourite model of the meeting – Henk de Jong's lovely LTV Crusader, currently our cover pin-up – not sure if it's a kit or plan build – I'd rather like to build one myself! Henk flew her into sixth place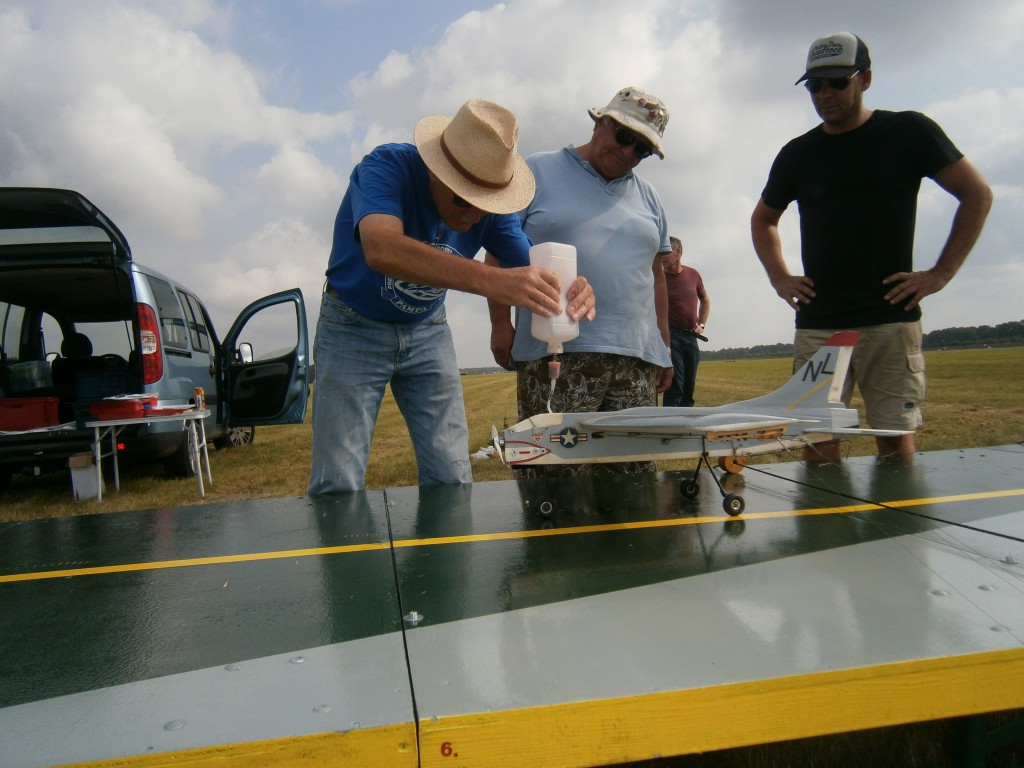 Here is Paul Rietbergen, who was Contest Director and Captain of the Carrier "Karel Doorman 2" – I really like the painted-on angled deck and that amazingly clean and shiny finish!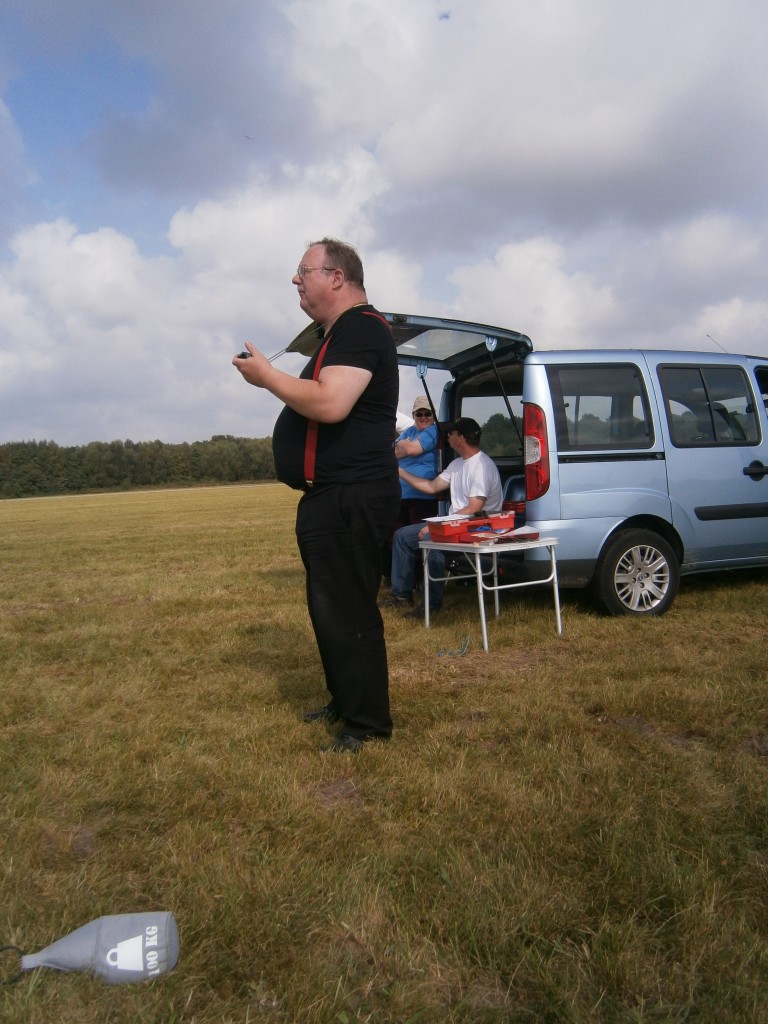 …and finally, here's a great action shot of Marc Berckmans flying right on the 30 degree limit for second place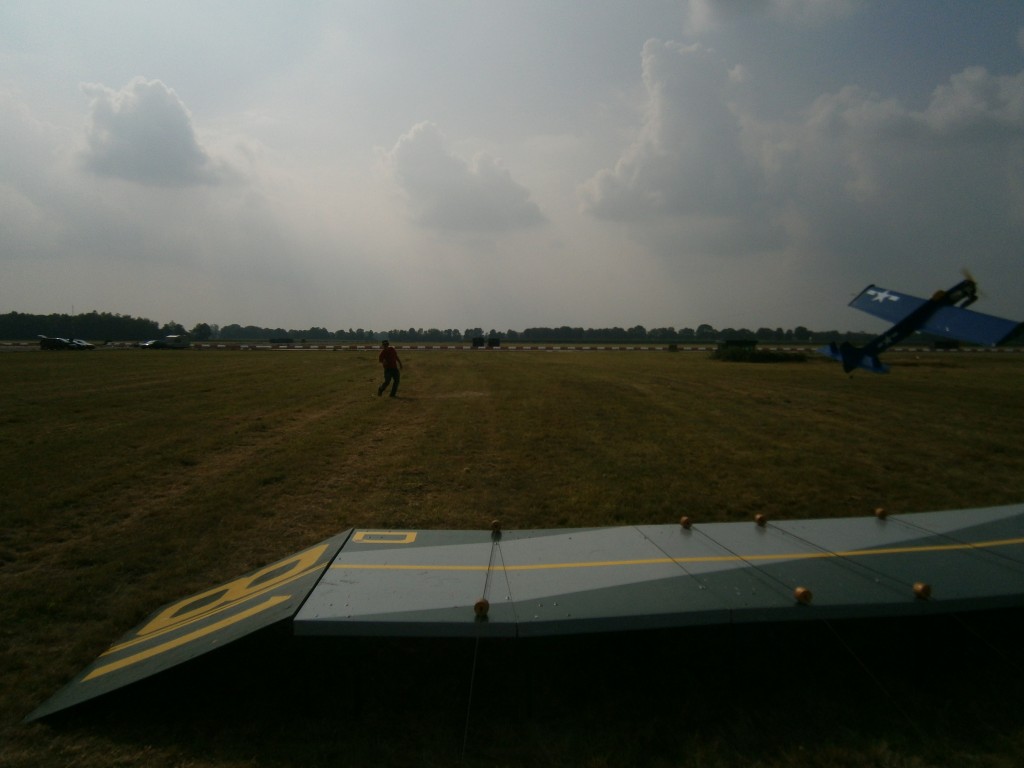 It certainly looks as if a great day's flying was had by everyone – thanks to Paul the organiser and Contest Director, to Jan for providing his Guardian for many of the pilots to use, and for sending me the info for this site, and to all the pilots who obviously enjoyed themselves: next stop, Schwalmthal for the final EU meeting, with the bonus of night flying!