With the exponential growth in the use of electrical power for both classes of UK/European carrier flying, perhaps it's time to consider an expansion of the rules to specifically cover this welcome development.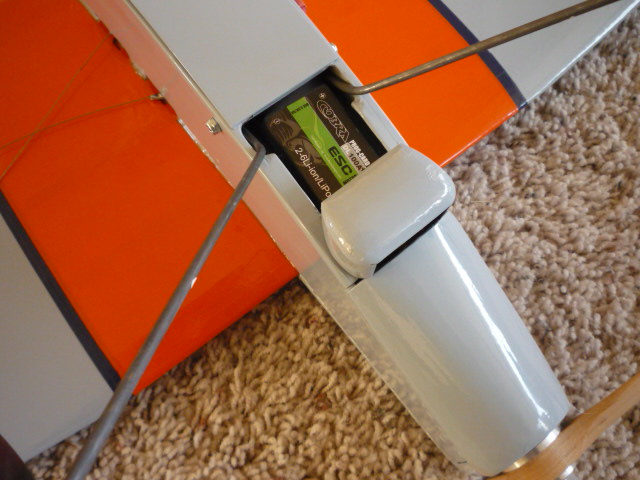 Eric Conley's 2015 Martin MO-1
At the moment, there's no limit in the UK rules on the performance of the power train, either in respect of motors, or the current or amperage of battery packs. This leaves the way open to the use of truly awesome combinations like those seen in R/C 3-D aerobatic flying. Is that a bad thing? Are there safety issues arising? Should we worry?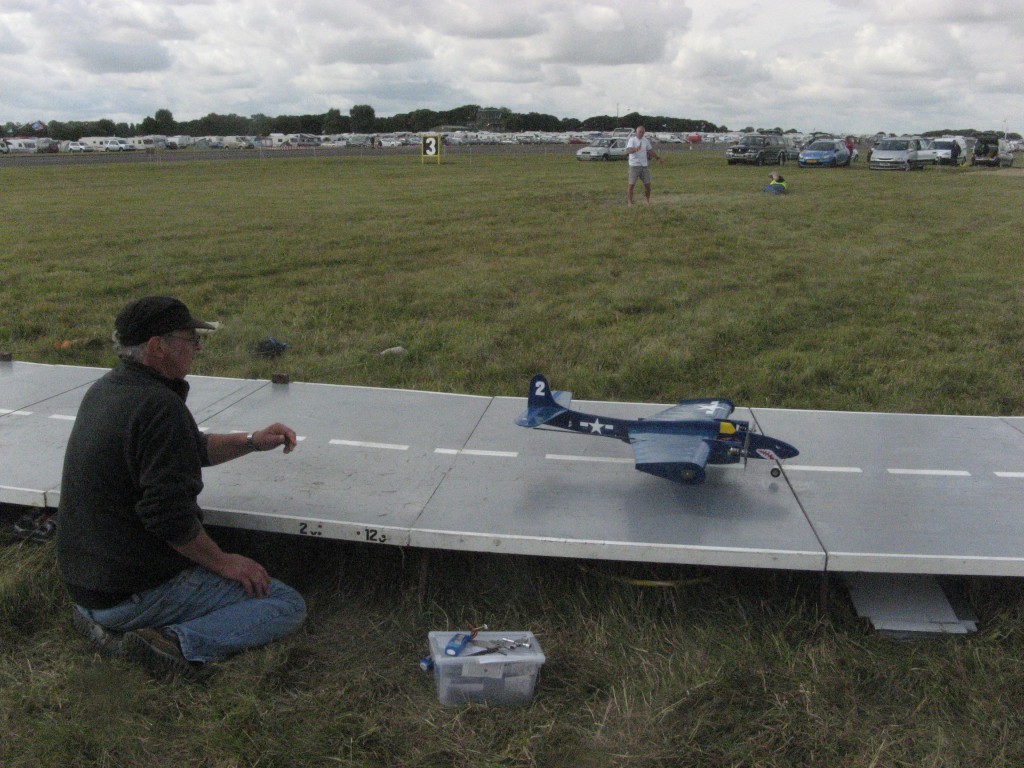 Jan Odeyn's 2014 Tigercat
In the meantime, here's a copy of the rule amendments drawn up by the AMA (USA model flying governing body) for their Carrier flying classes. Could it be form a basis for us too – what do you think?
---
USA Rules for Control Line Electric Navy Carrier
Applicability. All pertinent AMA regulations for Control Line Navy Carrier shall apply, except as specified below. In places where the term "engine" is used in the AMA regulations, the term "motor" shall be understood for purposes of applicability and pertinence to the electric Navy Carrier events.
Power Systems. Models shall be propelled only by one or more electric motors which receive their power from one or more onboard battery packs. Size or type of motors and battery packs are unrestricted. Maximum battery voltage is 42 volts. Electrical signals for control may be transmitted through the control lines but electrical power to power the motors or recharge the battery packs may not be transmitted through the control lines.
Weights and pull test. The weight of Profile Class (=BCD) and Class I (=Class 1) models shall not exceed 3.5 pounds ready for flight, including batteries. The weight of Class II models (= no equivalent in the UK) shall be greater than 3.5 pounds but shall not exceed 4.5 pounds ready for flight, including batteries.
All models shall be pull tested to 20G.
(AMA Copyright acknowledged – for educational purposes only)
---