AIRFIX SUPER FLIGHT DECK with VIDEO!
Ok, I know that this segment has appeared before, but since the original was posted I finally got round to repairing the F4 and working out how the toy actually worked, and I have the video to prove it!. I can say for sure that it isn't immediately obvious how to get the flying line, rods, pull-strings, blast shield and catapult fit for cold-war service, but the Quality Inspector (Nunu the Persian cat) and I persevered one sunny afternoon when (thankfully!) I had the garden to myself and the neighbours were out…
The game came from eBay for £7.99 plus postage – some pix are shown below. It's a tremendous feat of design and ingenuity, with all the best 1975 boy-toy qualities: lots of fiddling around, many small pieces to be lost or broken, elastic bands, dodgy cardboard cut outs and best of all a bright yellow Phantom, certain to get splashed by the first MiG that found it by Mark One eyeball…it does have an offset rudder as per c/l carrier aircraft, and it's controlled by a handle so I think it qualifies for this site. So there!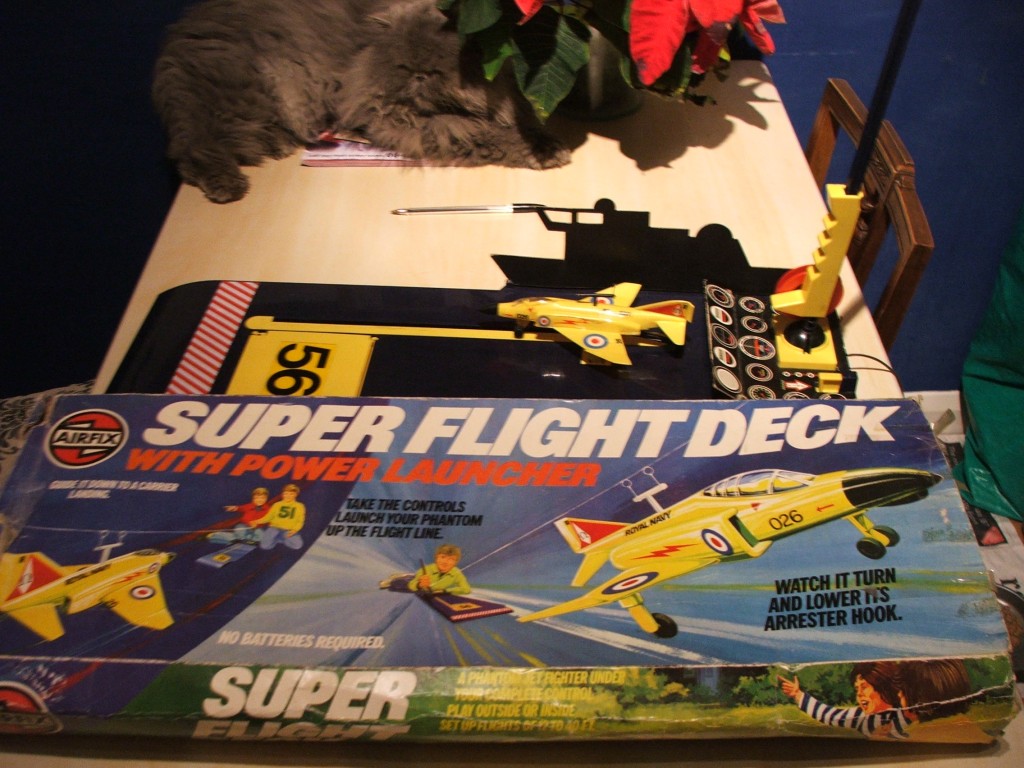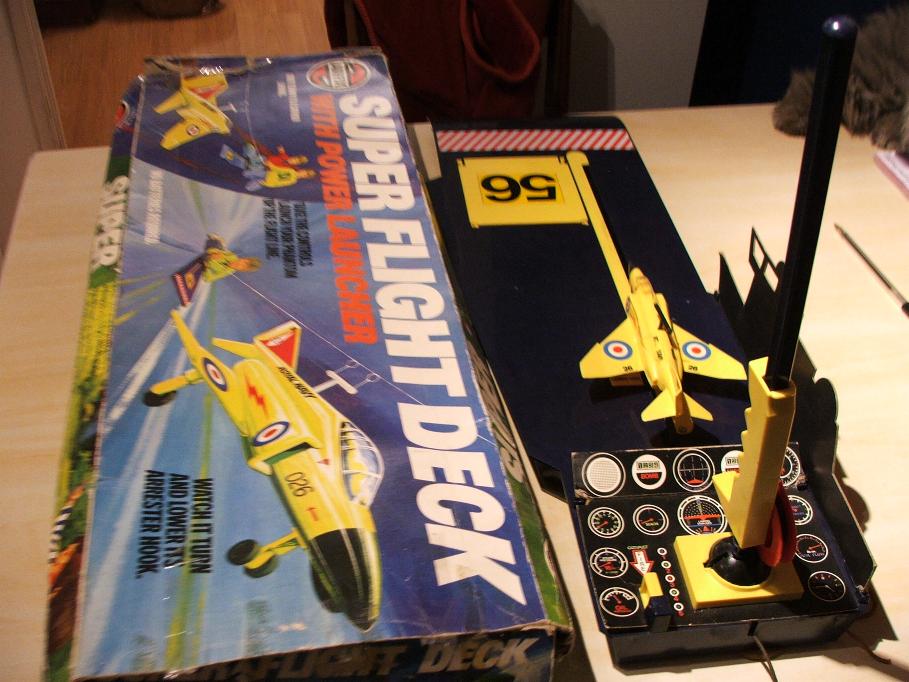 So I'll leave it to you now to WATCH THE VIDEO! It's not easy filming, commentating, and flying the plane at the same time, as well as sniffling piteously with a rotten bout of Man-Flu, but we did catch the wire!