Results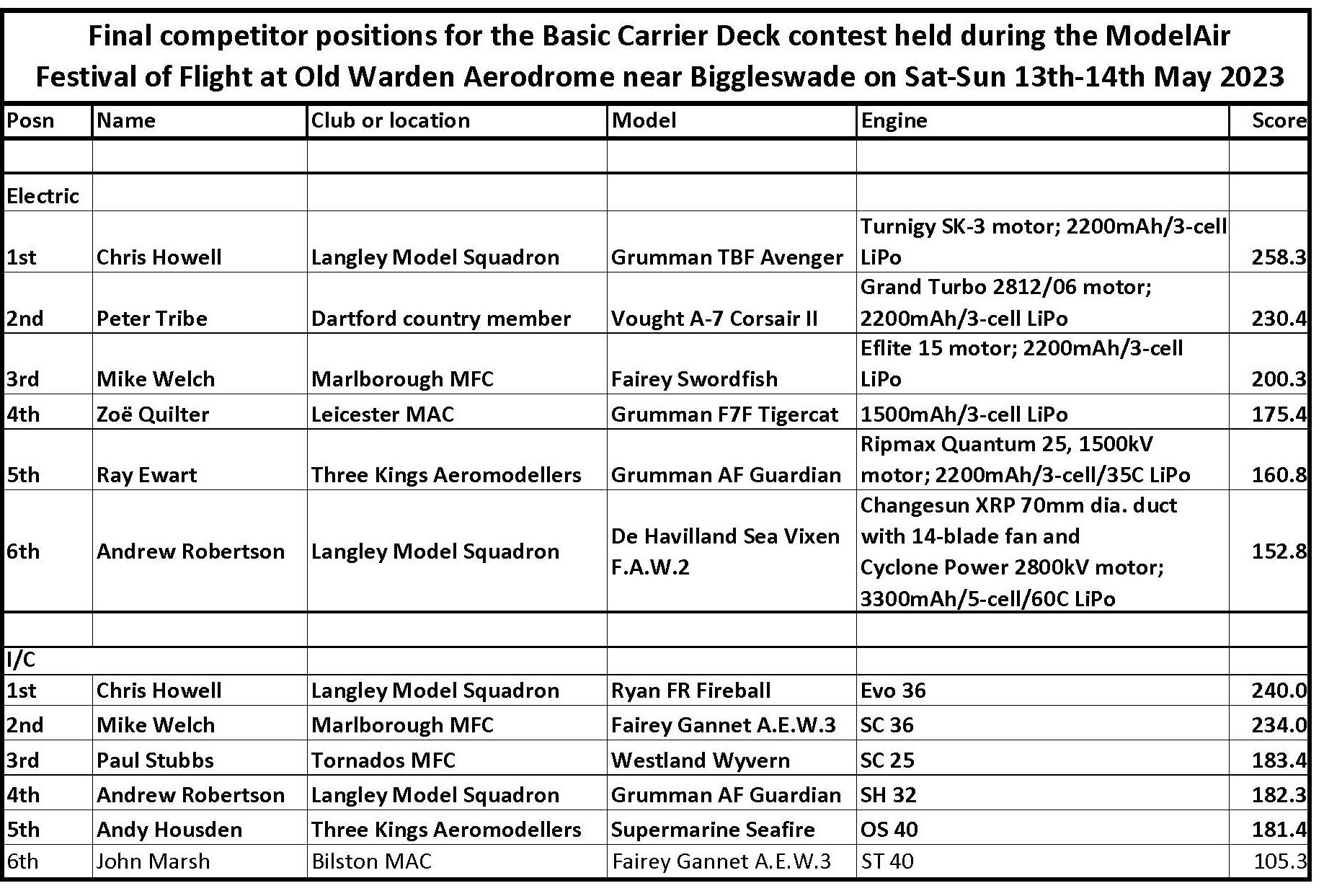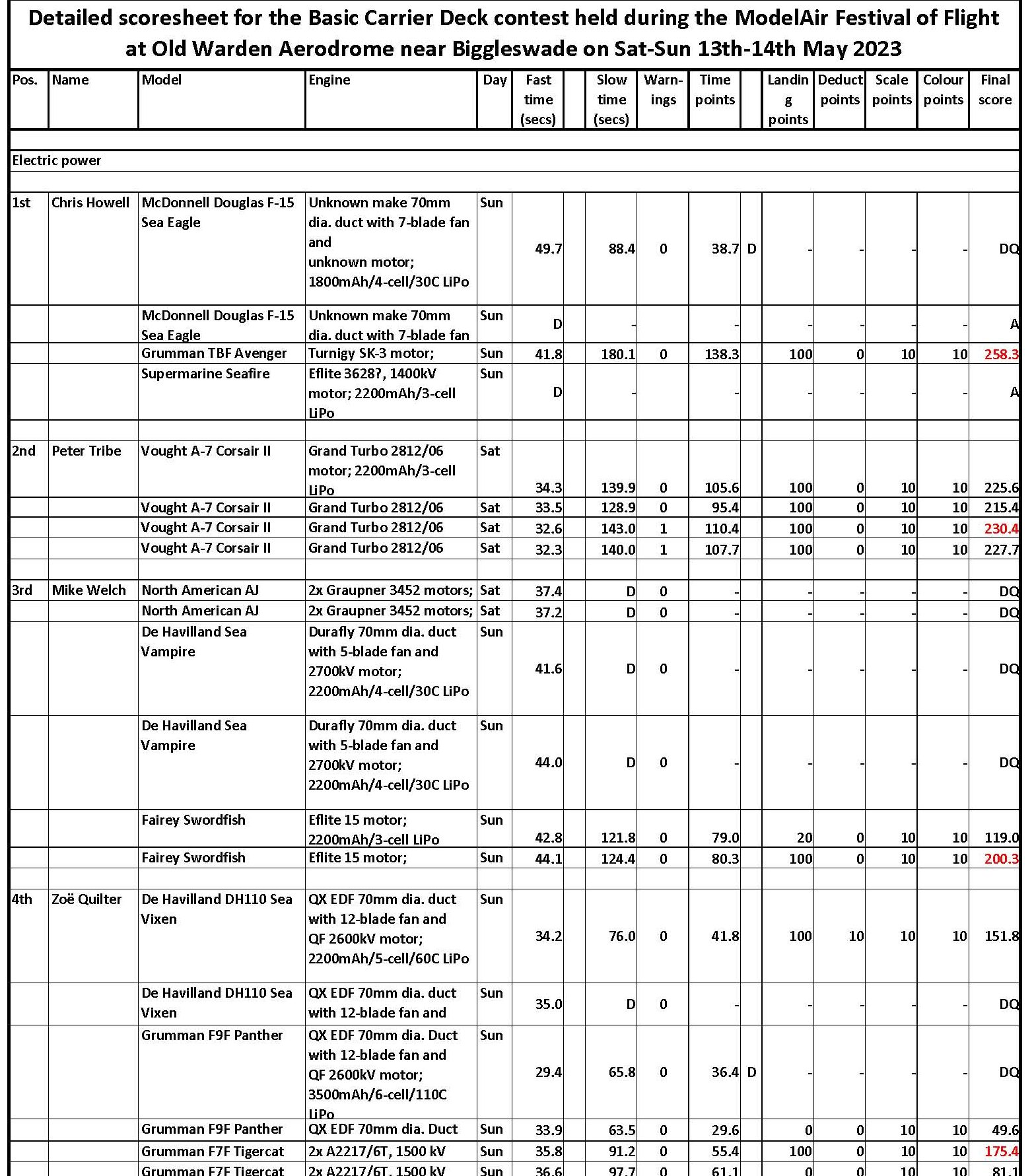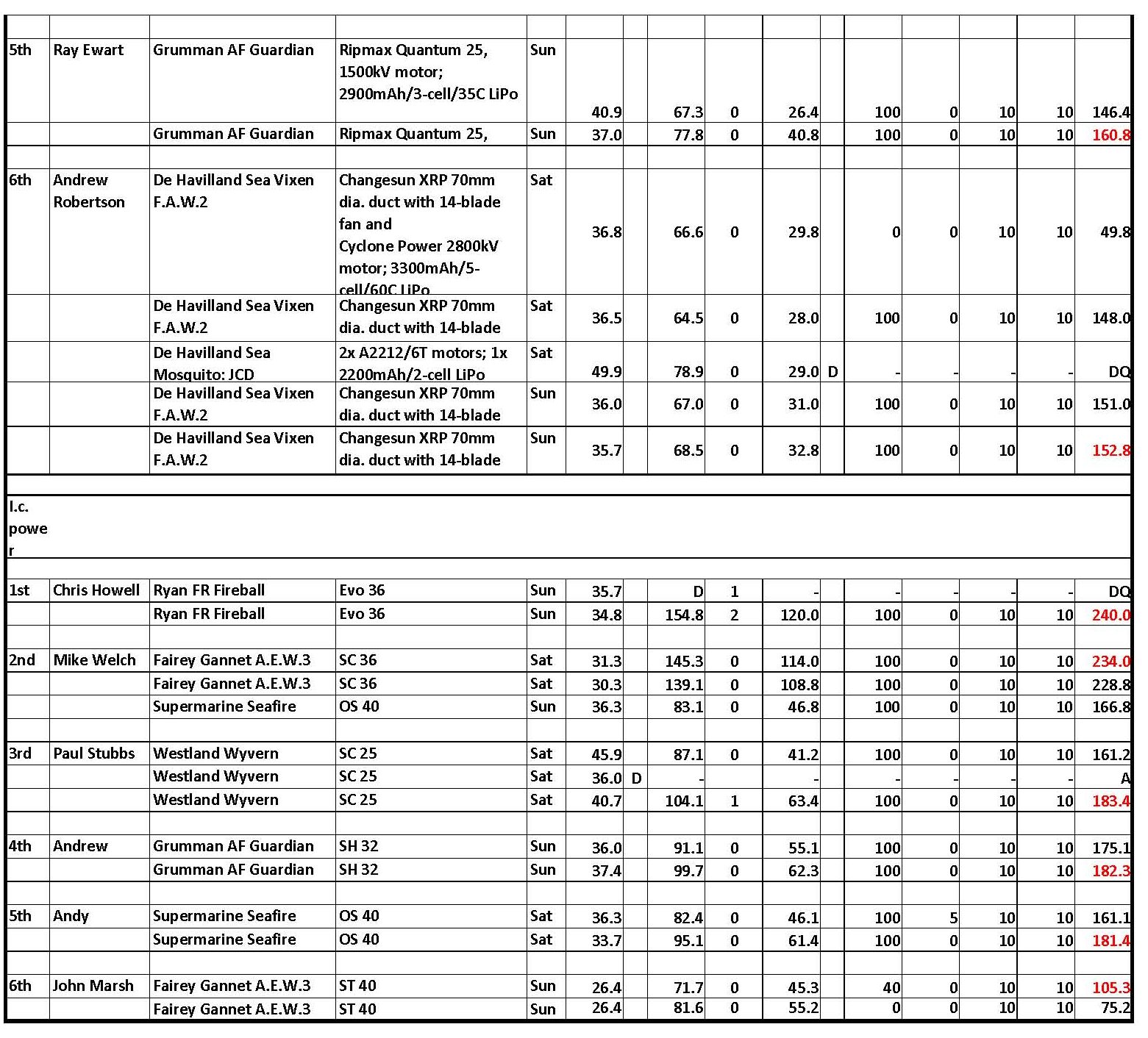 NOTE: Results sheet for Postal Comp too large for this page, so: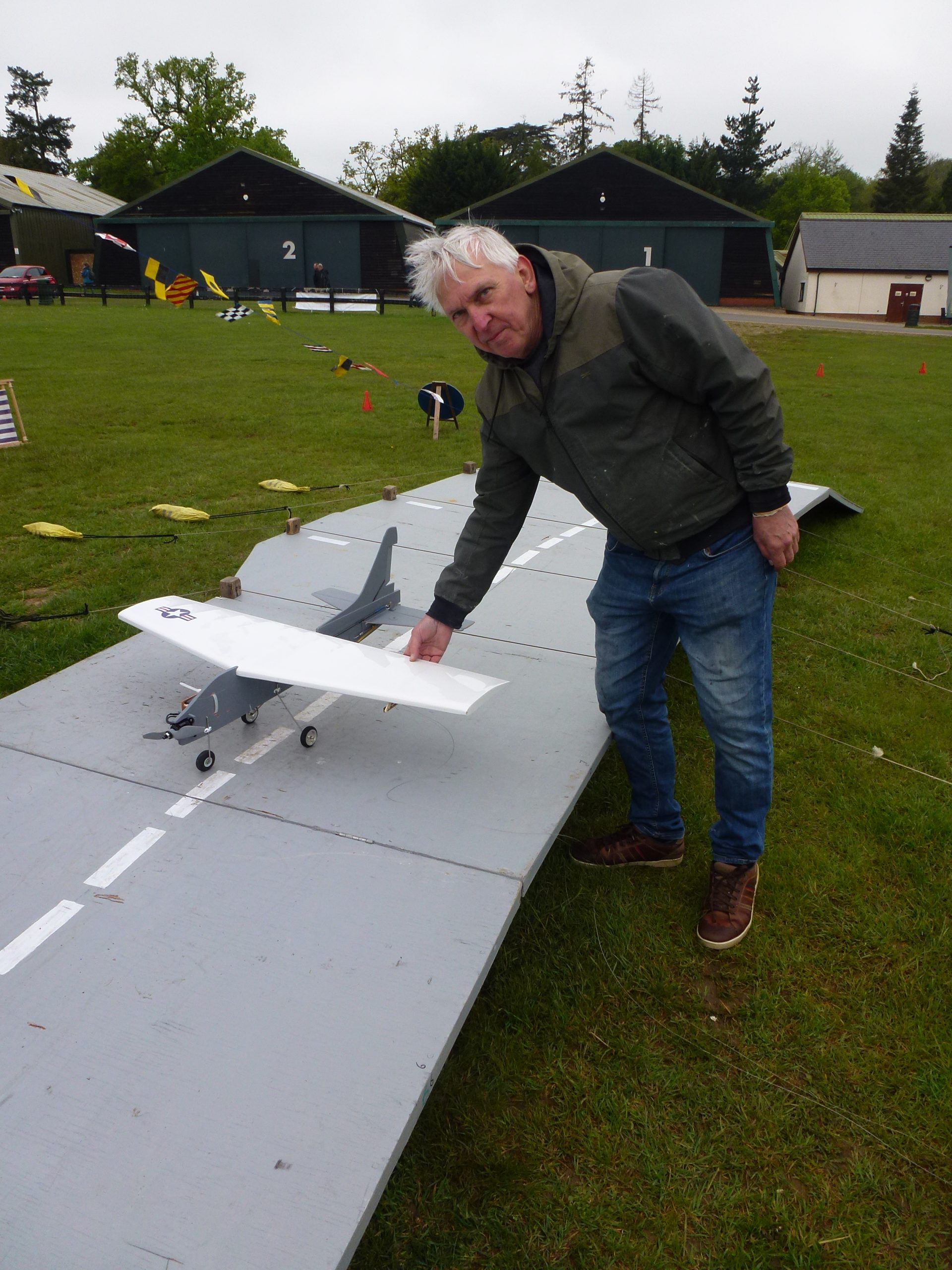 P1110234  Long Time No Fly! It was absolutely great to see Peter Tribe back in the Carrier circle – and with a brand new electric Vought A-7 Corsair II! Its first contest flight was also its maiden flight (as is often the case for busy aeromodellers!), but the four flights Peter completed during Saturday were not only consistent but also high-scoring, the best being quite good enough to get him 2nd place in BCD-e!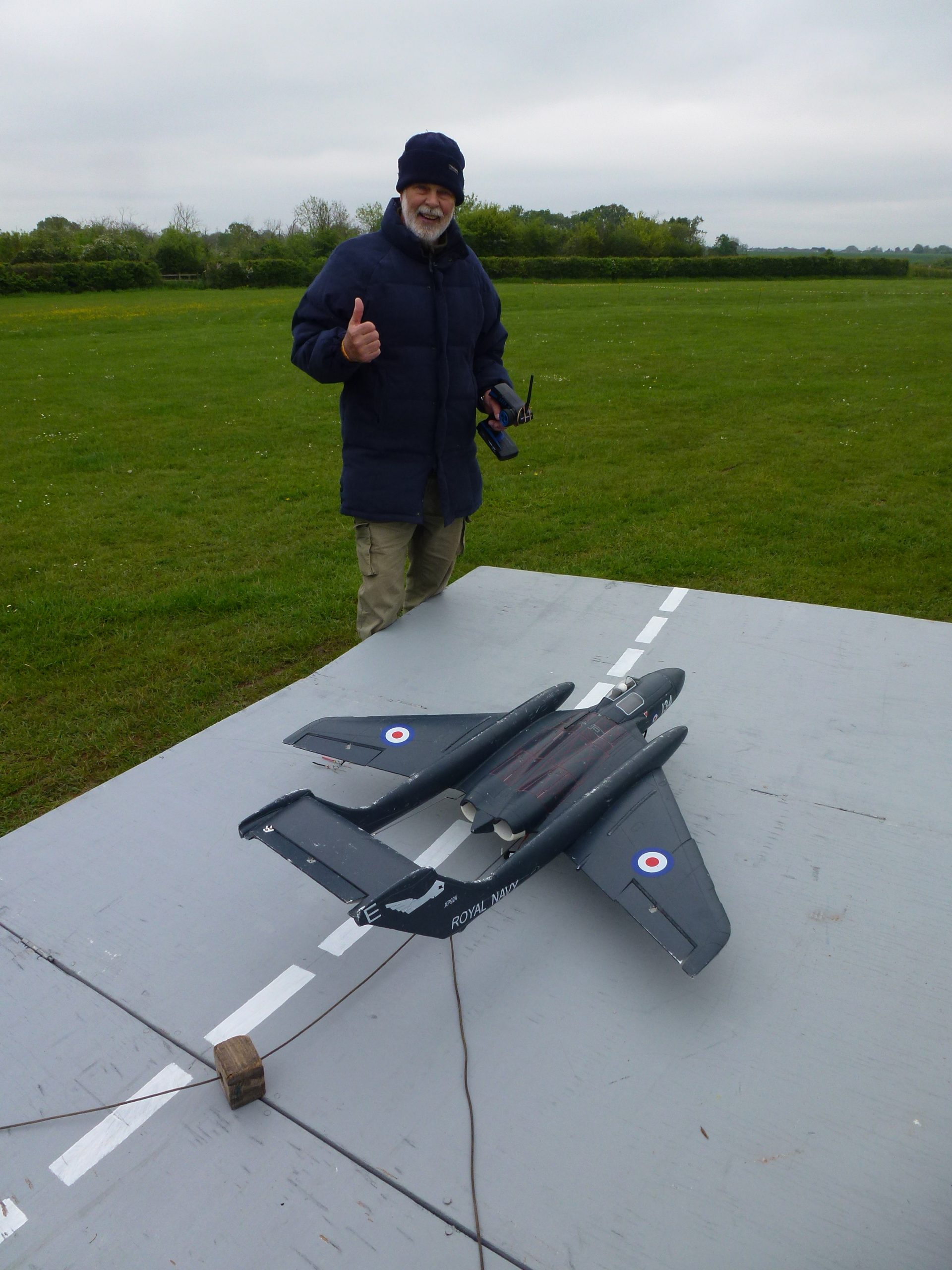 P1110283  Success! A delighted Andrew Robertson stands with his EDF De Havilland Sea Vixen after it's very first complete contest flight, right down to a perfect hookup on HMS Incredible's No.4 Wire. Andrew had changed the original 2600mAh 4-cell 60C battery (that had provided no more than marginal power at the previous month's Buckminster contest) to today's 3300mAh 5-cell 60C LiPo and, despite the extra weight, the disproportionately extra power made all the difference!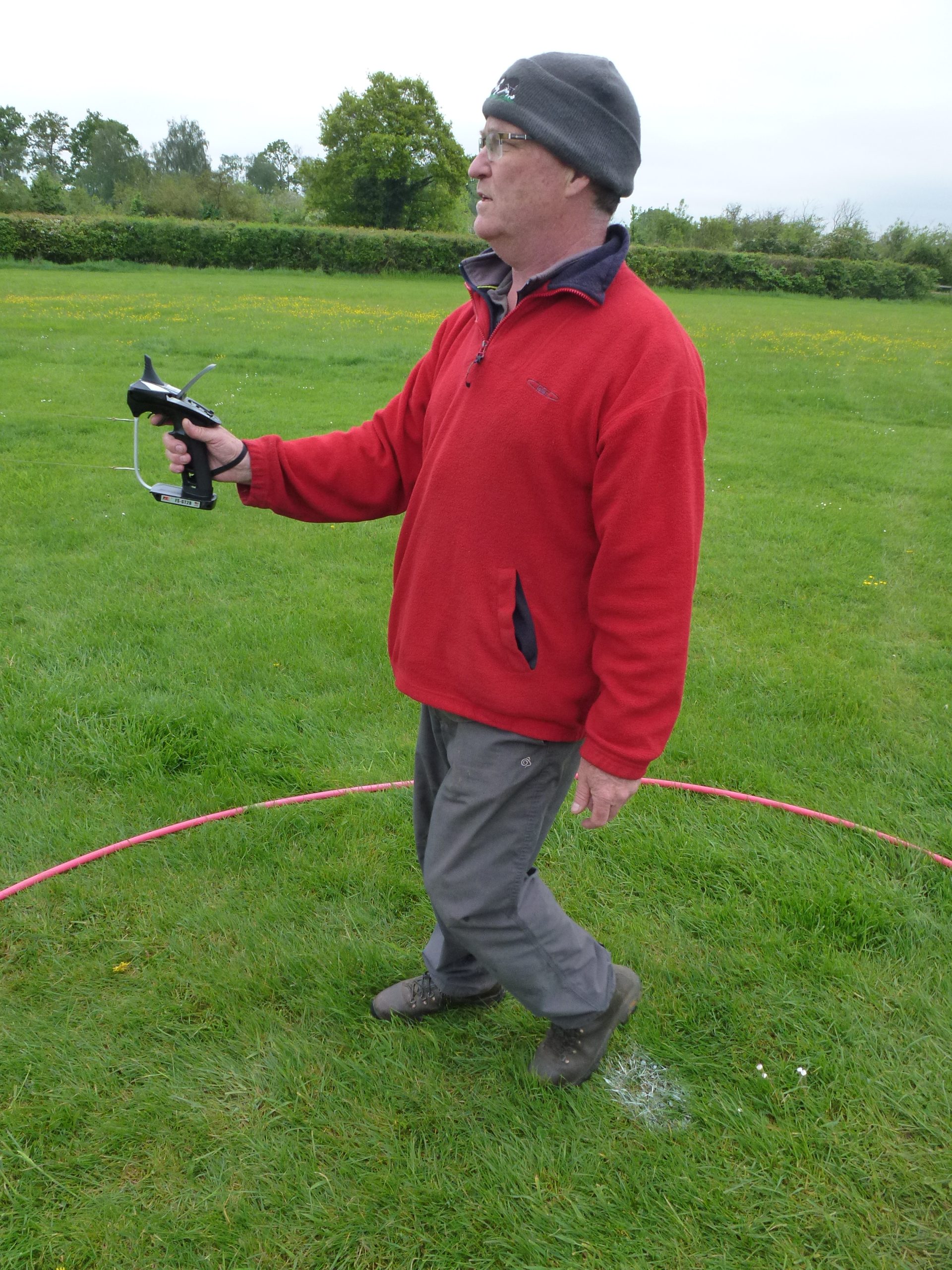 P1110272 Paul Stubbs flies his Westland Wyvern on Old Warden's chilly but much-better-than-forecast Saturday. The throttle problems he experienced at the Barton BASH a week previously were still present to some degree, though fortunately this didn't stop him achieving 3rd place in BCD-i.c. with his last and best flight!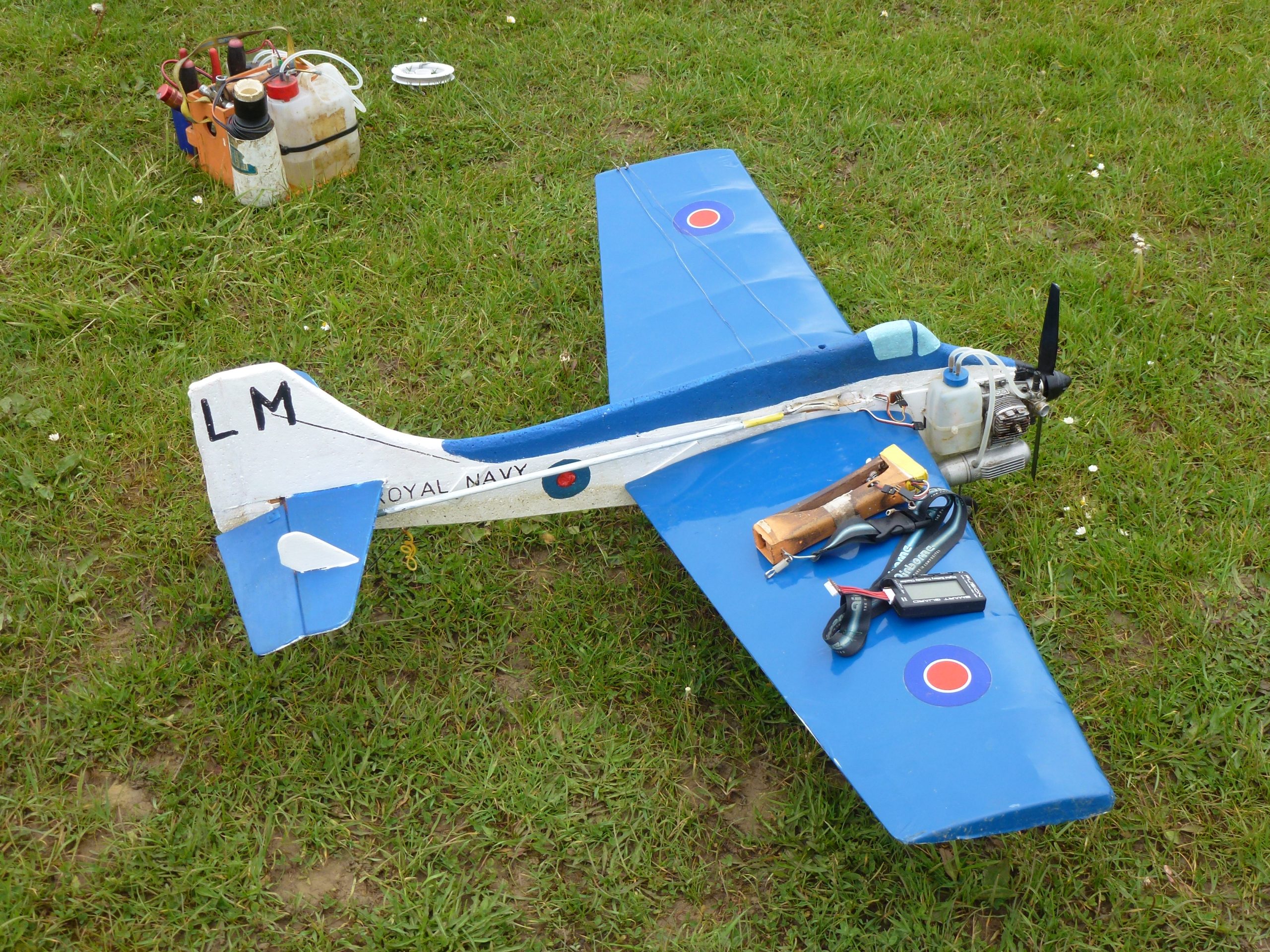 P1110265 Mike Welch's Fairey Gannet AEW3 is a model which has not only won BCD-i.c. contests in the past – that at Buckminster in the previous month being one of them when he beat Chris Howell by 5.8 points  – but has also graced the pages of Aeromodeller on several occasions. The model is remarkable light and flies extremely smoothly, slowly and competitively – but at Old Warden, though the margin at the top was again 6 points, it was in Chris Howell's favour this time!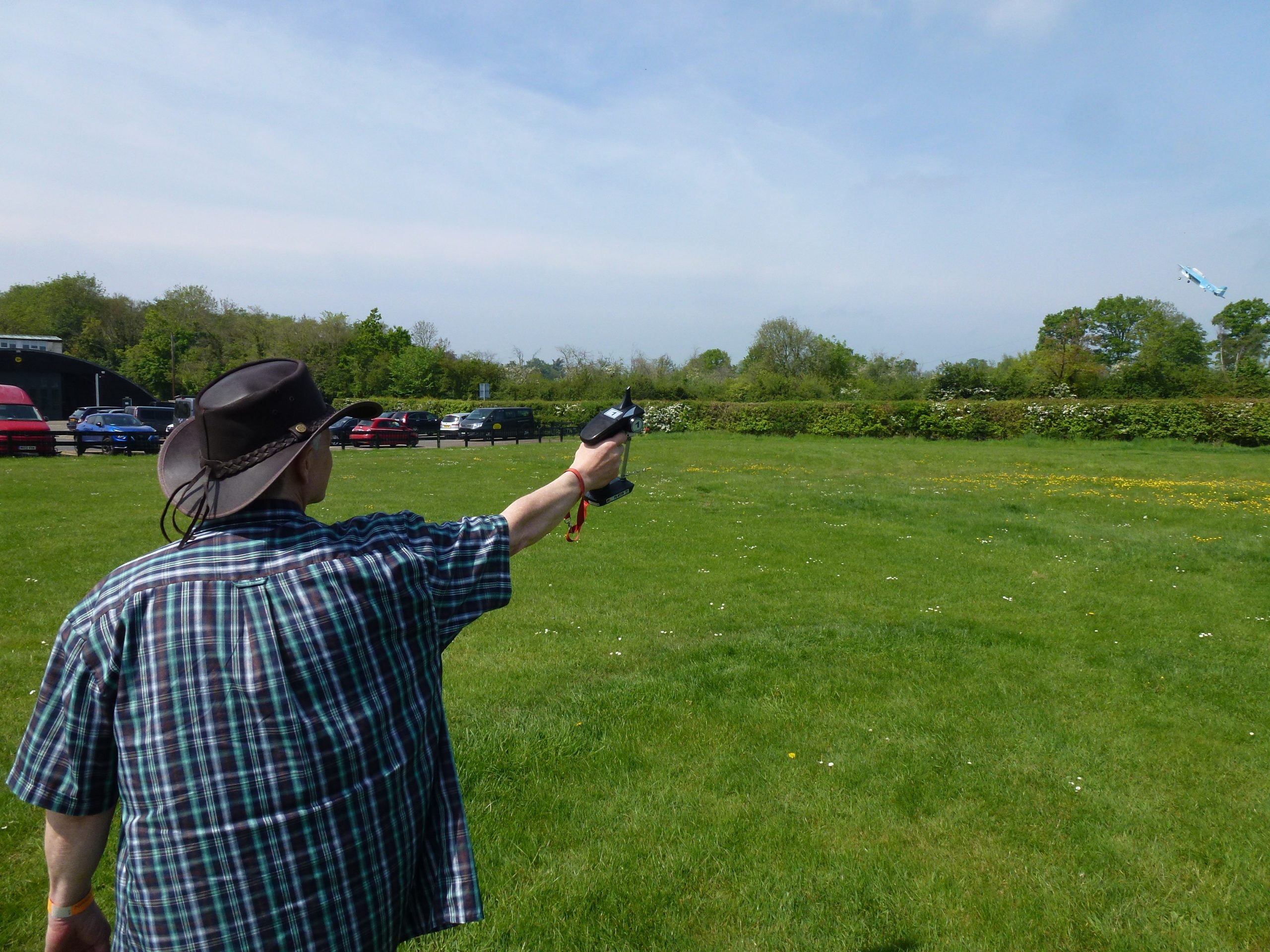 P1110374 Chris Howell also entered into the spirit of Carrier jet flight with his EDF McDonnell Douglas F-15 Sea Eagle, a very attractive model again achieved by converting an R/C scale foamie. Unfortunately, both flights suffered from inadequate LiPo performance, the first flight emptying the battery just before he could land and the second having insufficient power to keep the model in the air after it had left the deck. To make up for this, Chris is seen here in his more usual element with his well-known electric Grumman Avenger during slow flight, at the end of which he found himself in BCD-e 1st place! And, no, there's no trace yet of a navalised version of the land-based Eagle – but we're still looking!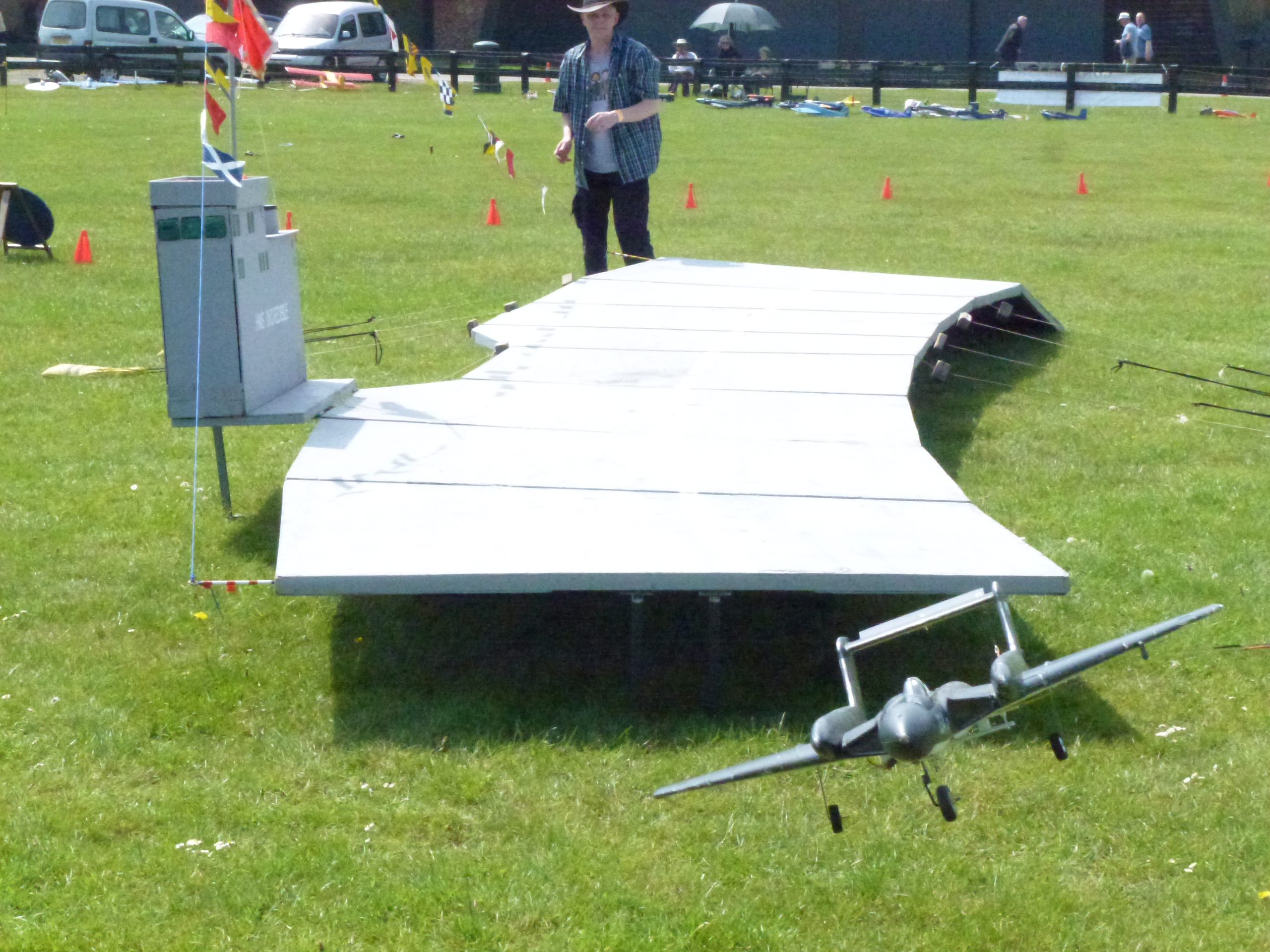 P1110378  He's got the bit between his teeth now! Andrew Robertson having, on the previous day, confirmed that he finally had the right battery for contest use of his EDF Sea Vixen, continued to improve his flight scores during Sunday. He's seen  here, just after takeoff for a flight which, though resulting in a modest BCD-e score for the weekend's event, turned out to be his best Class 1 Postal score so far – 329.6 points. Contestants are reminded that all C1P models, whether electric or i.c. power, are also eligible for the same flight times and landing scores to be logged as BCD flights as well!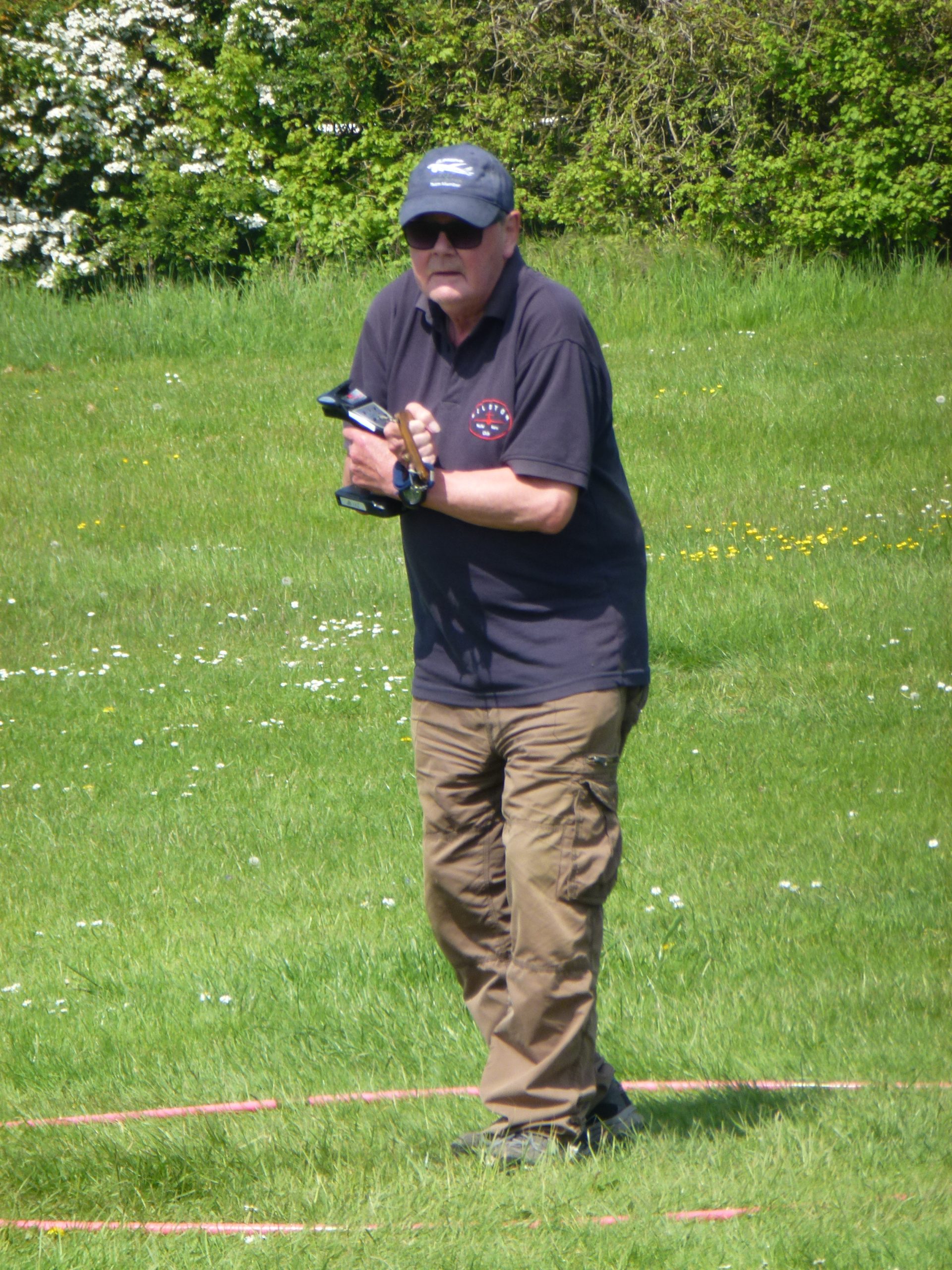 P1110360 A study in True Grit! John Marsh hangs on tightly to his Fairey Gannet AEW3 during a fast run. The average speed of the Gannet during both of its contest flights was identical at 68.2mph (ie: both fast runs were timed at 26.1 seconds), so the terminal speed must have been significantly higher! The Gannet is undoubtedly the fastest BCD-i.c. model around at the moment, but despite this, neither flight resulted in a hookup, the first being robbed of potential success only because the relatively small wheels of the Gannet actual went under the wires and not over them. Some bigger wheels, perchance, John?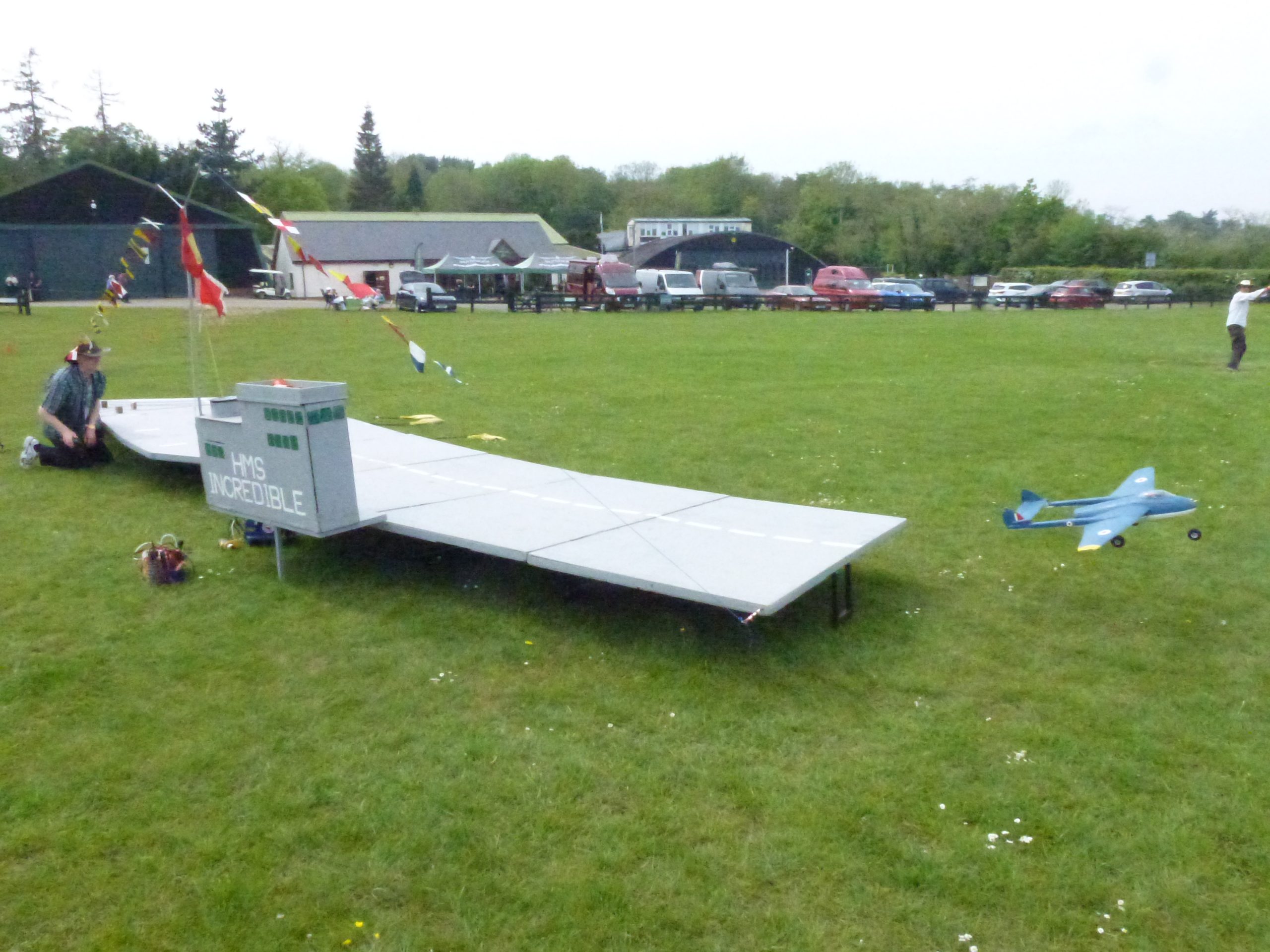 P1110444 Mike Welch's DH Sea Vampire, the very first EDF contest model converted from an R/C foamie and pre-dating even the Class 1 Postal rules, always requires a bit of hand work (OK, whipping, then…) to get it safely off the deck. Unlike the power systems used by such flyers as Zoe Quilter or Andrew Robertson (who have powerful motors combined with sophisticated duct and fan systems), Mike still uses the power train provided with the original (10-year-old?) R/C model. So, it struggles a bit! In fact, if the battery isn't up to it – which turned out to be the case for both of its flights – it doesn't even make it to finishing line!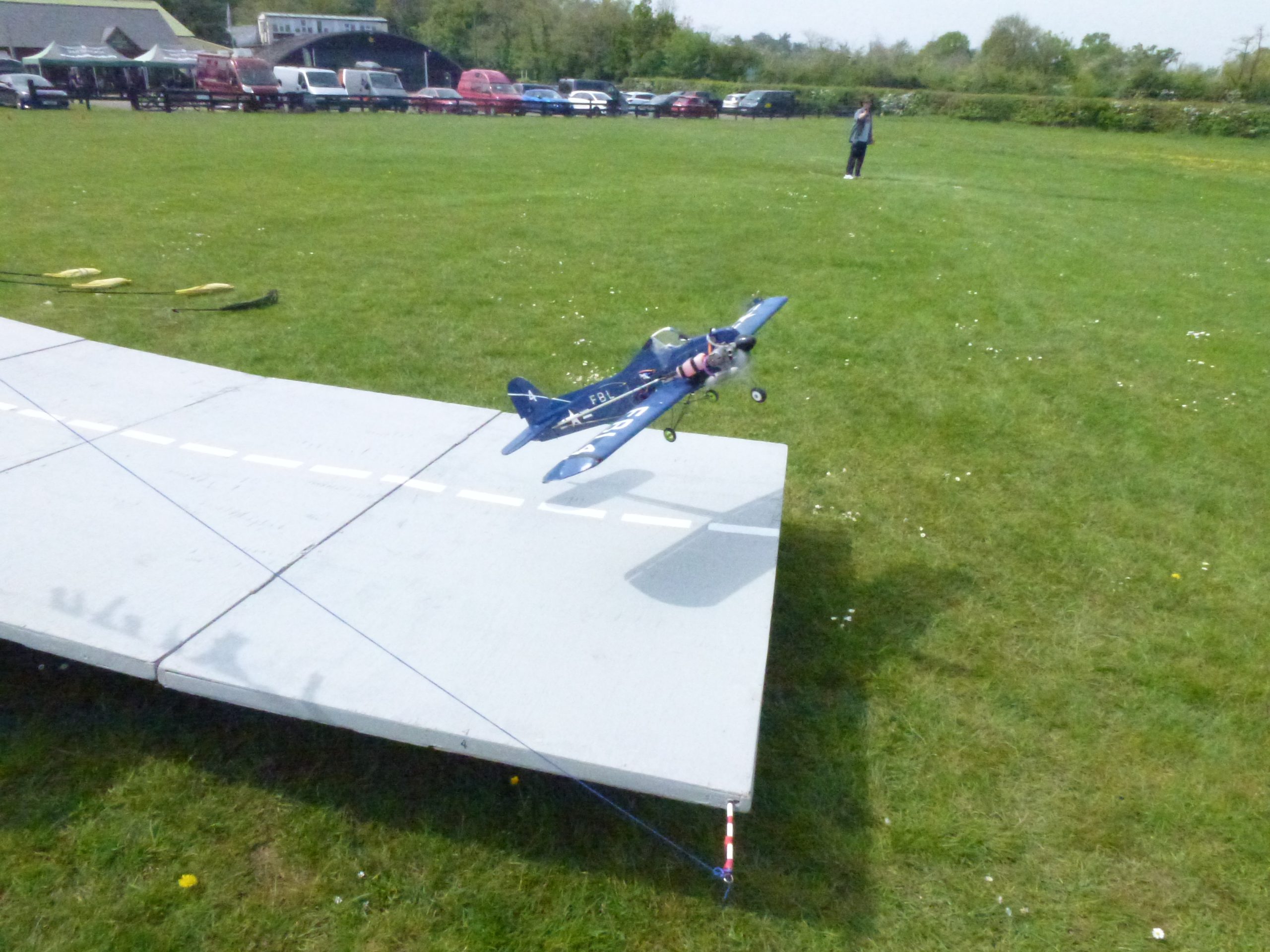 P1110421 Double Whammy! Despite a first flight ditch due to engine problems, followed by a second flight during which part of the canopy came loose and flapped throughout most of the flight, making it look as if the pilot had bailed out (helped by the fact that the cockpit could be seen to be empty!), Chris Howell flew his i.c.-power Ryan Fireball with his usual verve. A hookup on the No.1 Wire and a slightly higher flight score than earlier BCD-i.c. 1st-place contender Mike Welch ensured that Chris walked away with both BCD top places!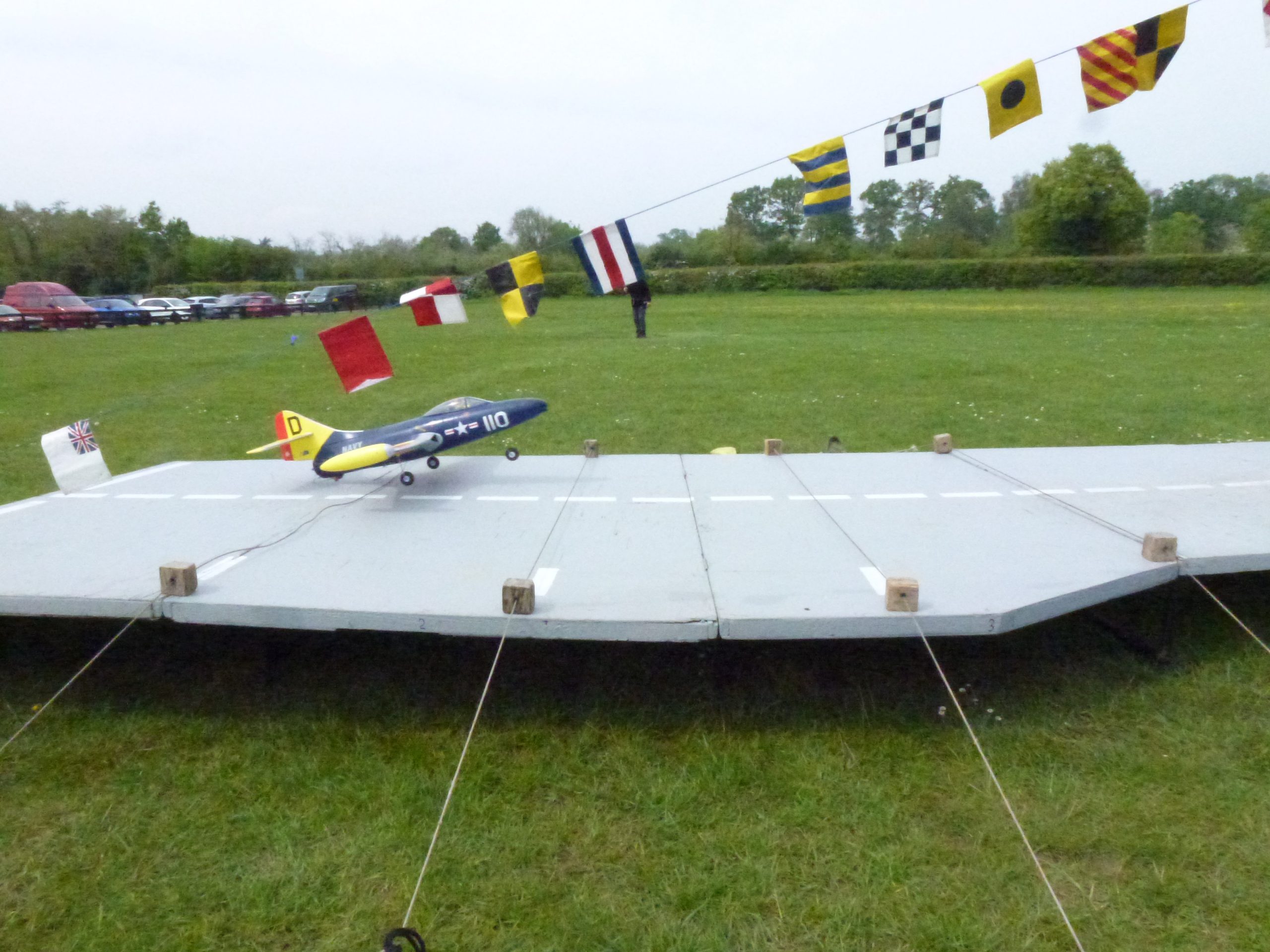 P1110428                                Although it's really good to report that the interest in Carrier jet modelling is growing, Zoë Quilter remains in the front rank and has become synonymous with EDF experimentation. Whilst she achieved a higher BCD-e score with her Grumman Tigercat, she remains committed to improving the performance of her jets. Shown here is the final flight with her Grumman Panther, and whilst it suggests a successful hookup only a split-second later – and which would have been her first with this model – the Panther's approach, though perfectly accurate, was fast enough that the arresting forces pulled off the complete section of lower rear fuselage to which the hook was anchored! Fortunately, there was no actual damage as only a foam-to-foam glue line had failed – though a 100-point landing would have been kinda nice! However, taking the longer-term view, the flight was nevertheless quite successful enough: the Panther had flown at the Barton BASH on the previous weekend with a much gutsier battery (2200mAh 6-cell 60C) and whilst no longer marginal for power as smaller and earlier batteries had been, the model had an excessively rearward CG that required so much power to keep airborne during the slow run that the battery expired before she could land. The Old Warden flight shown here instead used a 3200mAh 5-cell 60C battery and Zoe also moved this further forward to get the CG where it needed to be. This proved to be what was needed for – finally – a complete flight. Now all she needs is some stronger glue…!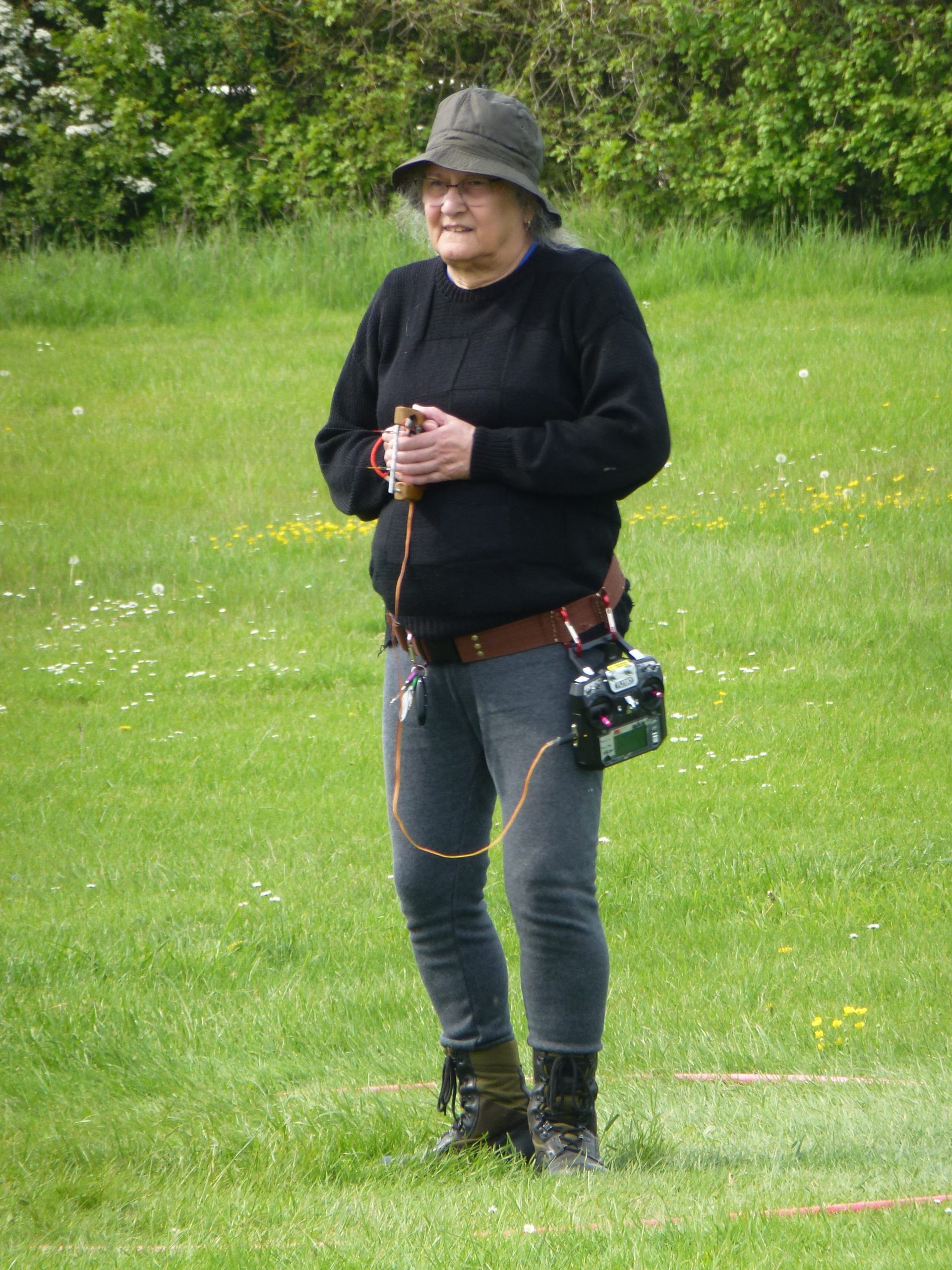 P1110466 A study in (relative) calm! Zoë Quilter is seen here during the high speed run of her electric Grumman Tigercat. Whilst undoubtedly one of the fastest electric propeller-driven models around, compare her with John Marsh and his hurtling Fairey Gannet, shown earlier. Nearly 10-seconds fast lap time difference between these two models may account for the slight differences in pilot stance!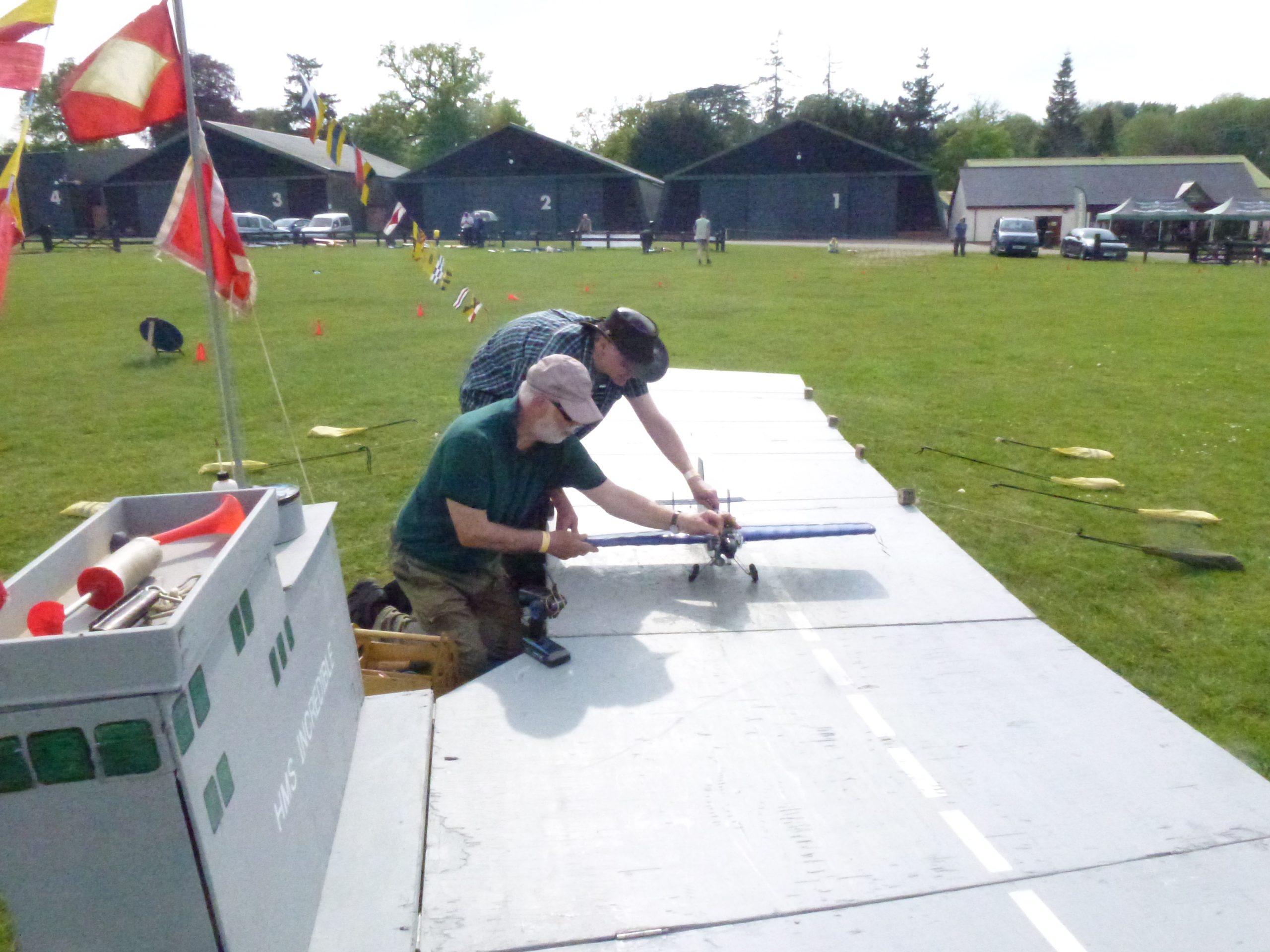 P1110468 Langley Model Squadron at work! Chris Howell restrains clubmate Andrew Robertson's Grumman Guardian while Andrew adjusts the needle valve prior to his second successful complete flight, at the end of which, with 182.3 points under his belt, he had achieved a new personal best score and exceeded his current goal of 180 points. Well done, that man! Now, he's aiming for 190!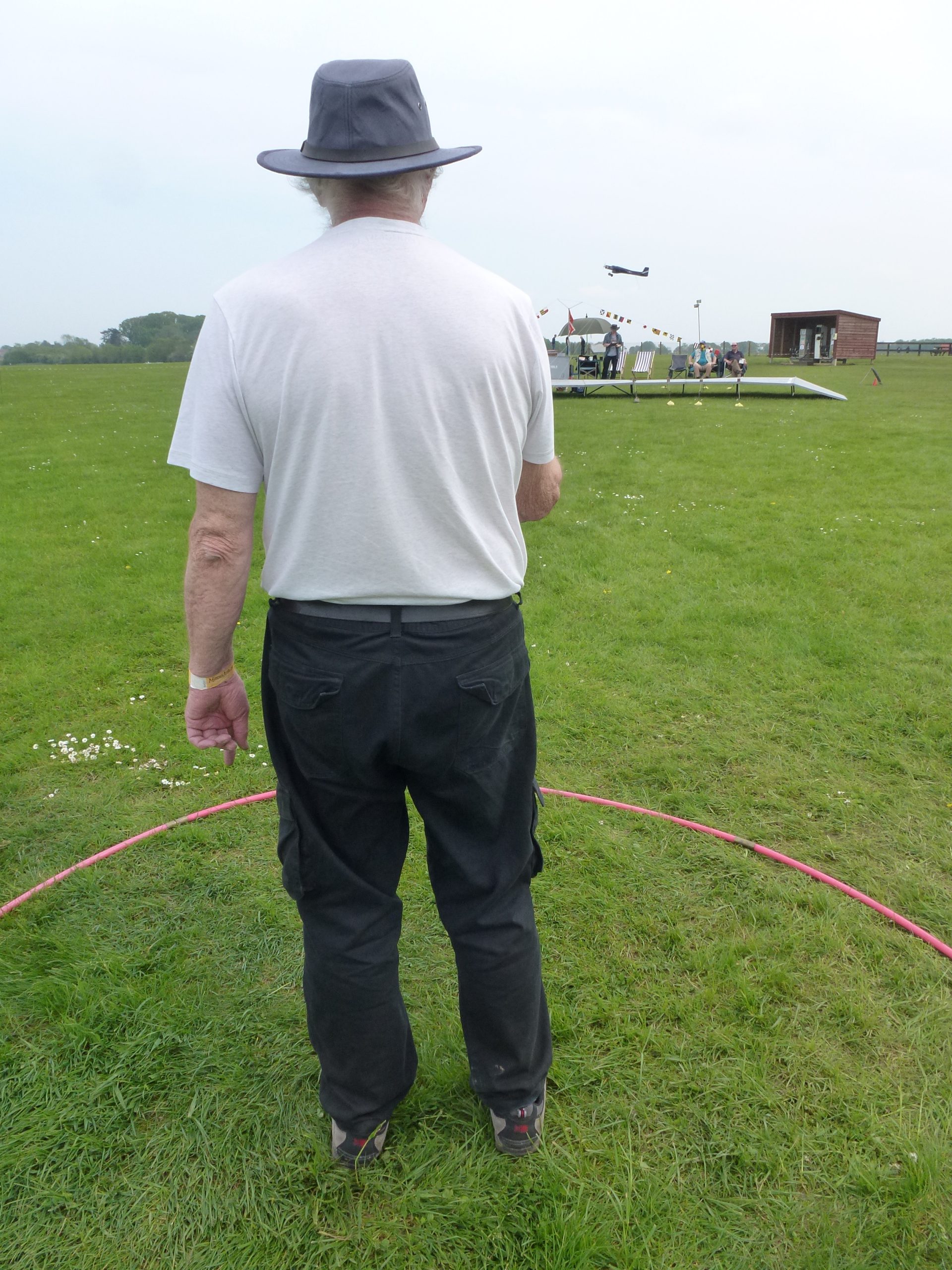 P1110451                                Welcome back to the Carrier circle! Old hand Ray Ewart, not having flown in  BCD for several years, is seen here with his his ex-Roy Green electric Grumman Guardian, albeit recently re-engined and re-batteried for his return to the black art of deck hookery! Whilst his first flight was a model of caution, very sensibly  completing it without significant risk in order to get a full score on the board, he certainly tried a lot harder during the second flight. Had it not been for an                        unexpected gust of wind at the beginning of Lap 6 which rather spoilt his attempt            to maintain the Guardian as near to the 30 degrees attitude as it would go, he               would have perhaps even gone up a place in the final BCD-e results.                                                 Keep up the good work!
P1110487 After a first-flight head-over-heels on the deck with his electric Fairey Swordfish which gave him the minimum landing score, Mike Welch found some more stops to pull out for his second flight and his Swordfish – the somewhat fragile appearance now being perhaps a little misleading! – finished by energetically pulling the No.1 Wire almost to the No.4 Wire position. And this gave him 3rd place in BCD-e as well!