Not too many competitors at Almere but my goodness, two fantastic scores made it the clash of the carrier-deck 300+ club Titans! Klaus Selic's 321.8 would have won almost anywhere against anyone until recently, but Bart v.d. Bossche has taken BCD to a new level with a winning score of 354.1! Bart's model (see pic below, also featured on our Home Page) is clearly the result of lateral thinking and a total focus upon the slow laps – four and three-quarter minutes to cover seven is amazing! Obviously the model doesn't represent any real prototype, but as the non-scale deduction is only 10 points it really doesn't matter. Interesting develoment on the tailplane too; judging by the photos, the elevator is in front of the stab…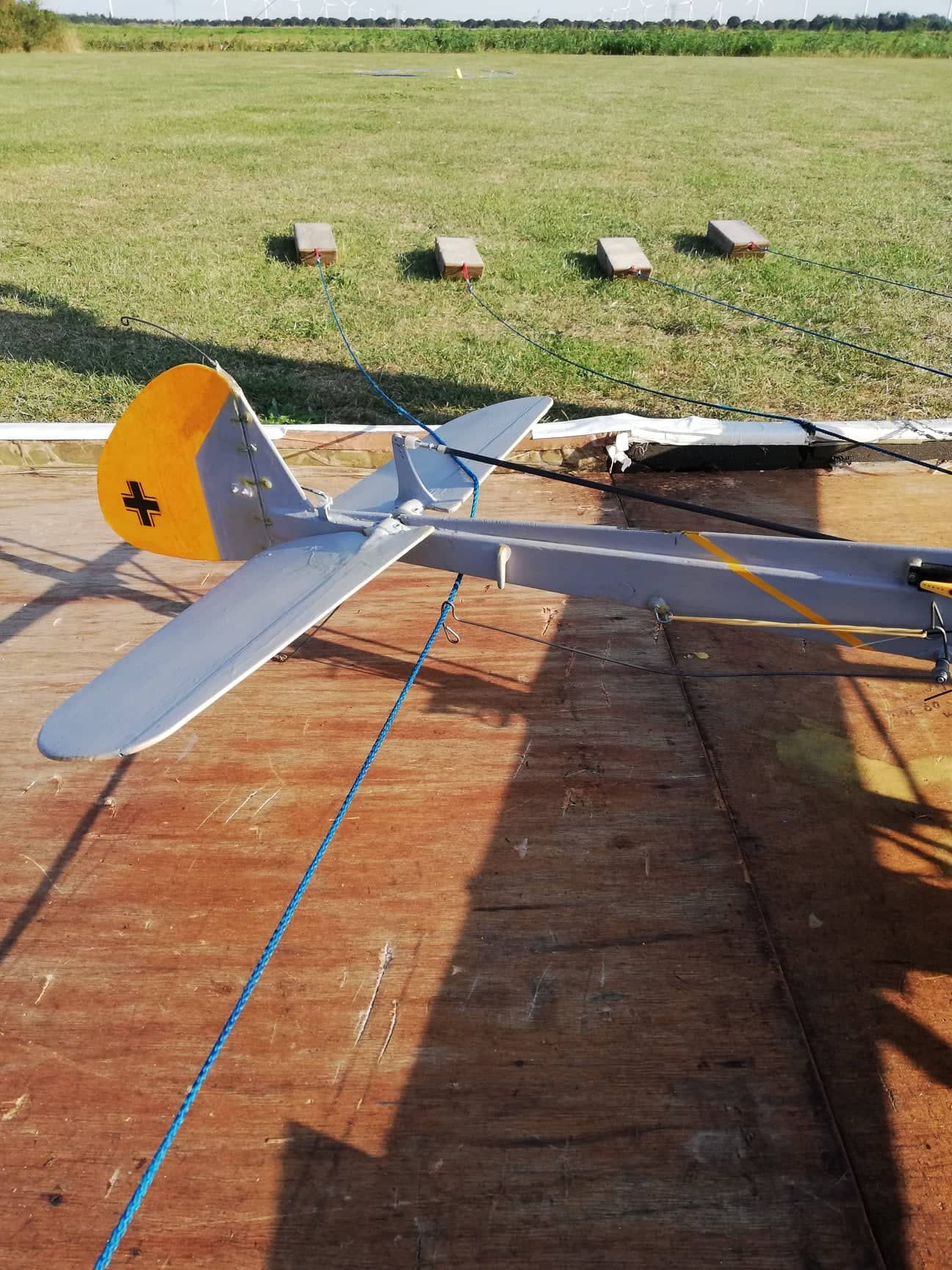 Bart's model well-hooked – notice what appears to be an elevator IN FRONT of the stabiliser!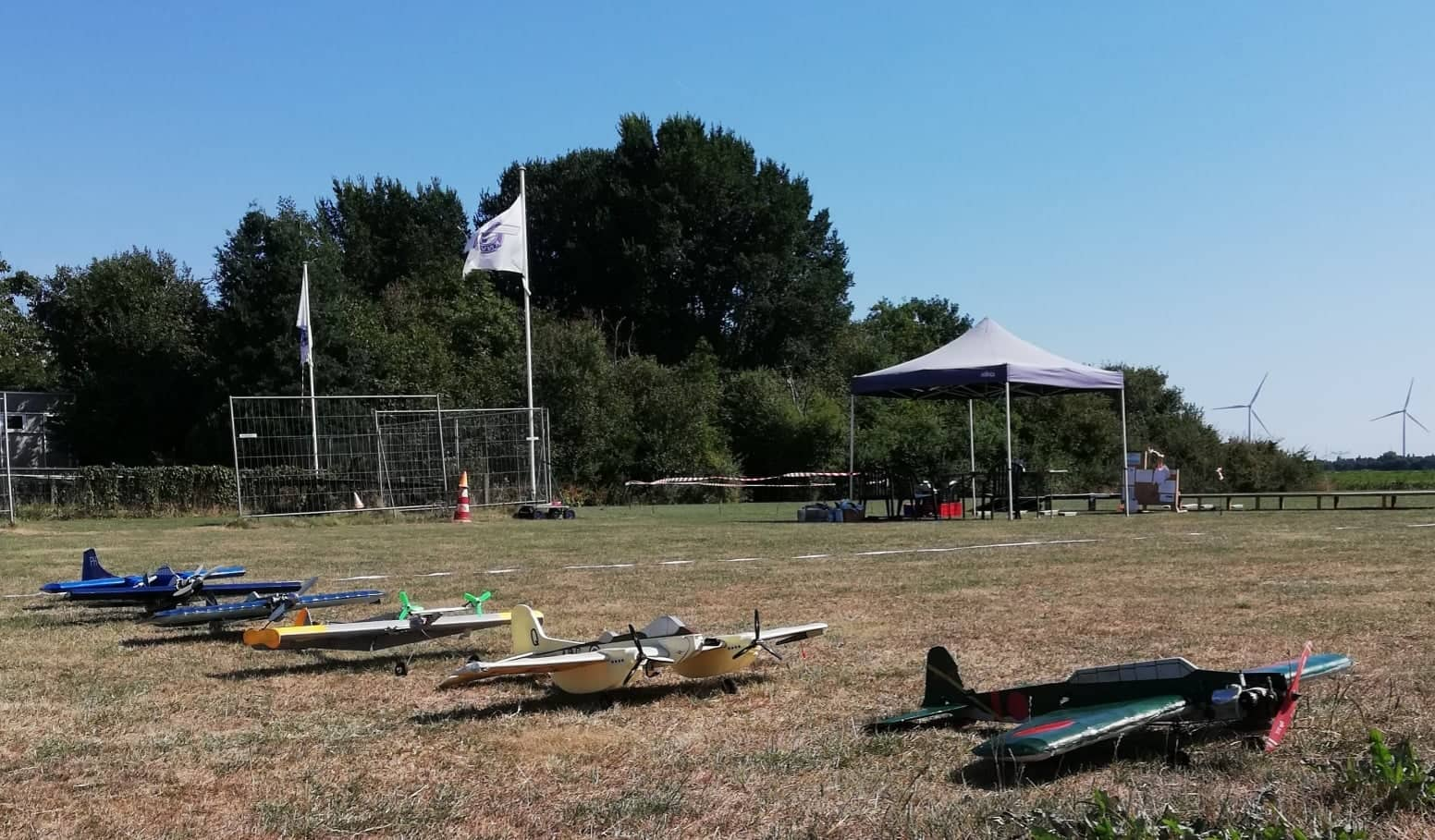 Models radical and traditional ready for action!