Courtesy of Andy Housden, here are the results: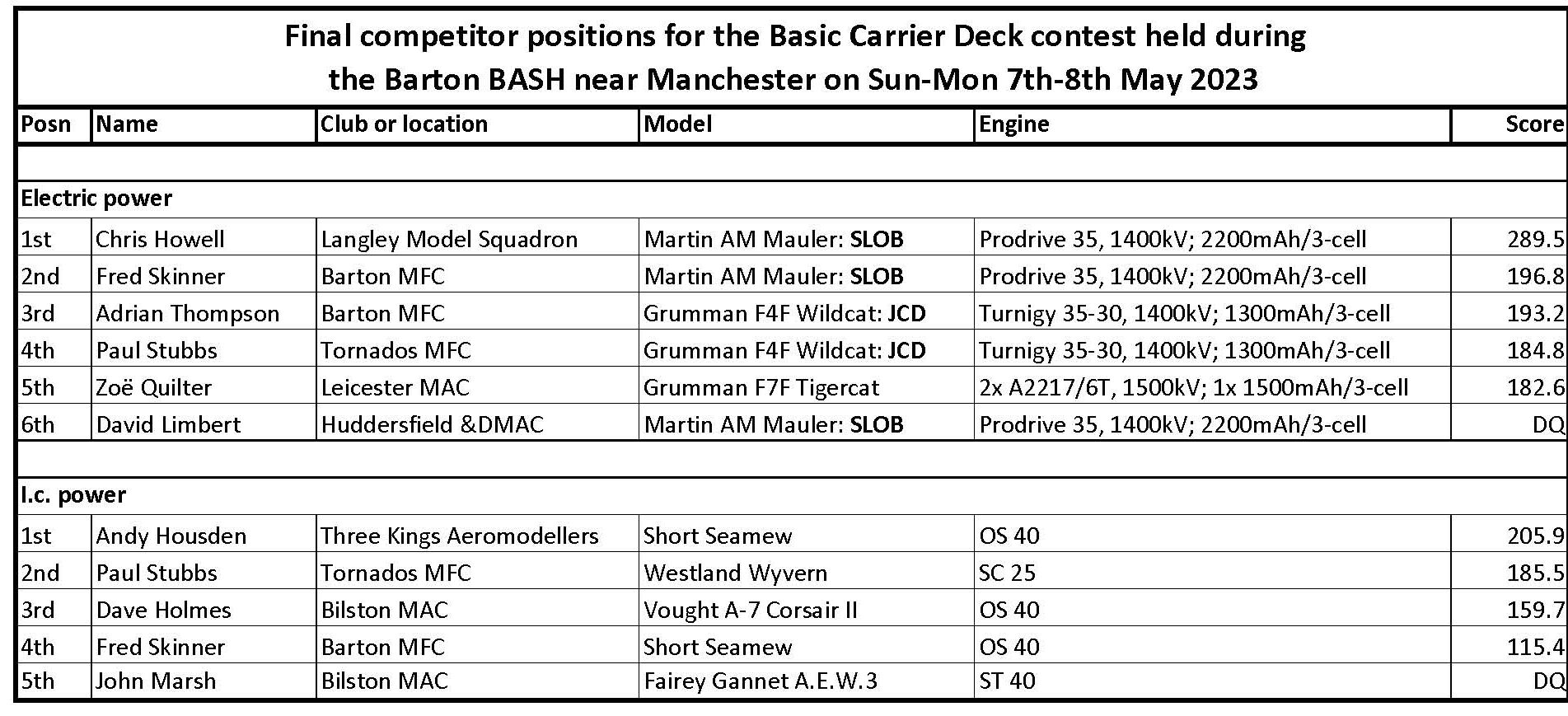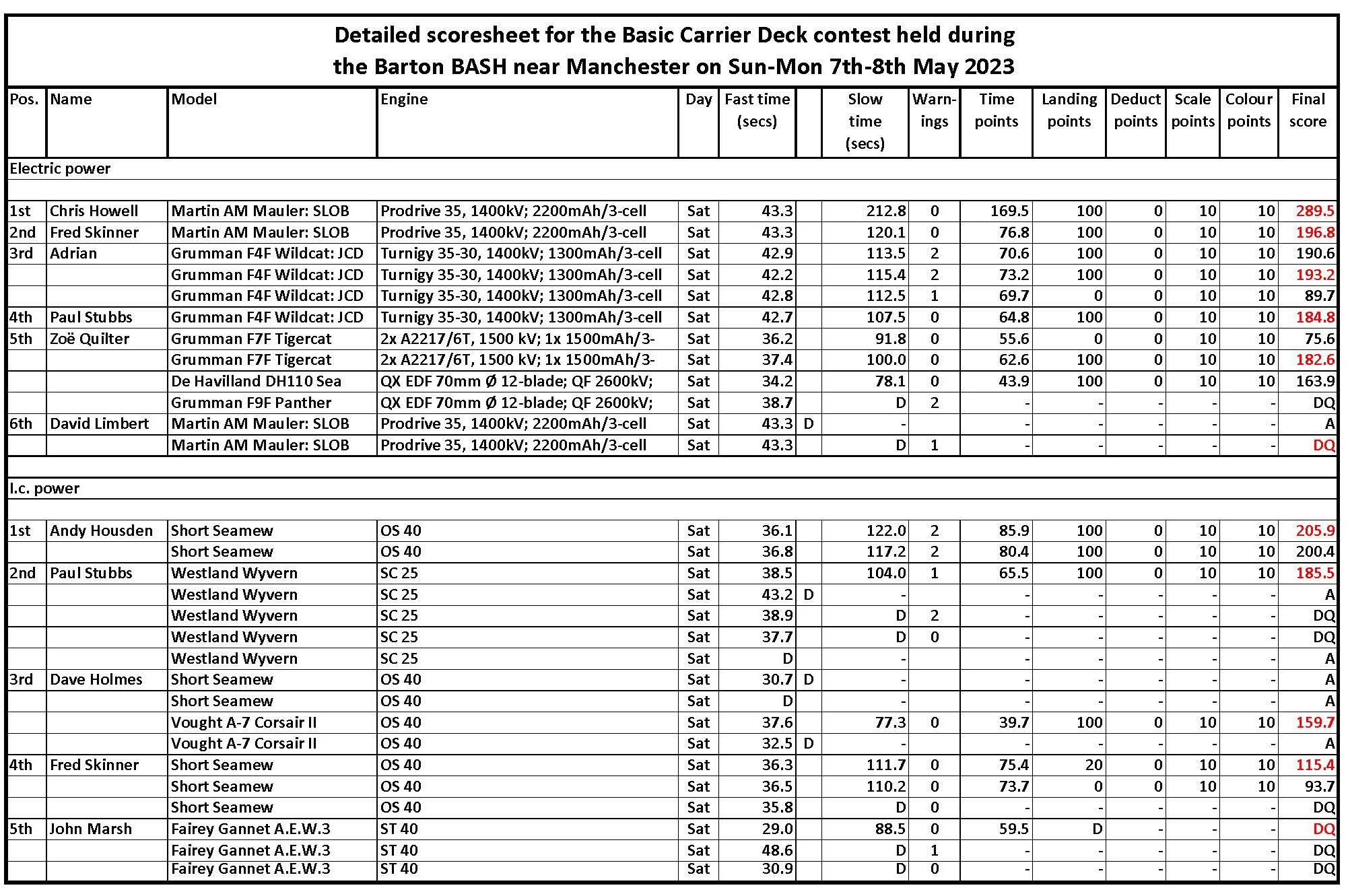 Results carried forward for the Postal Competition are shown below: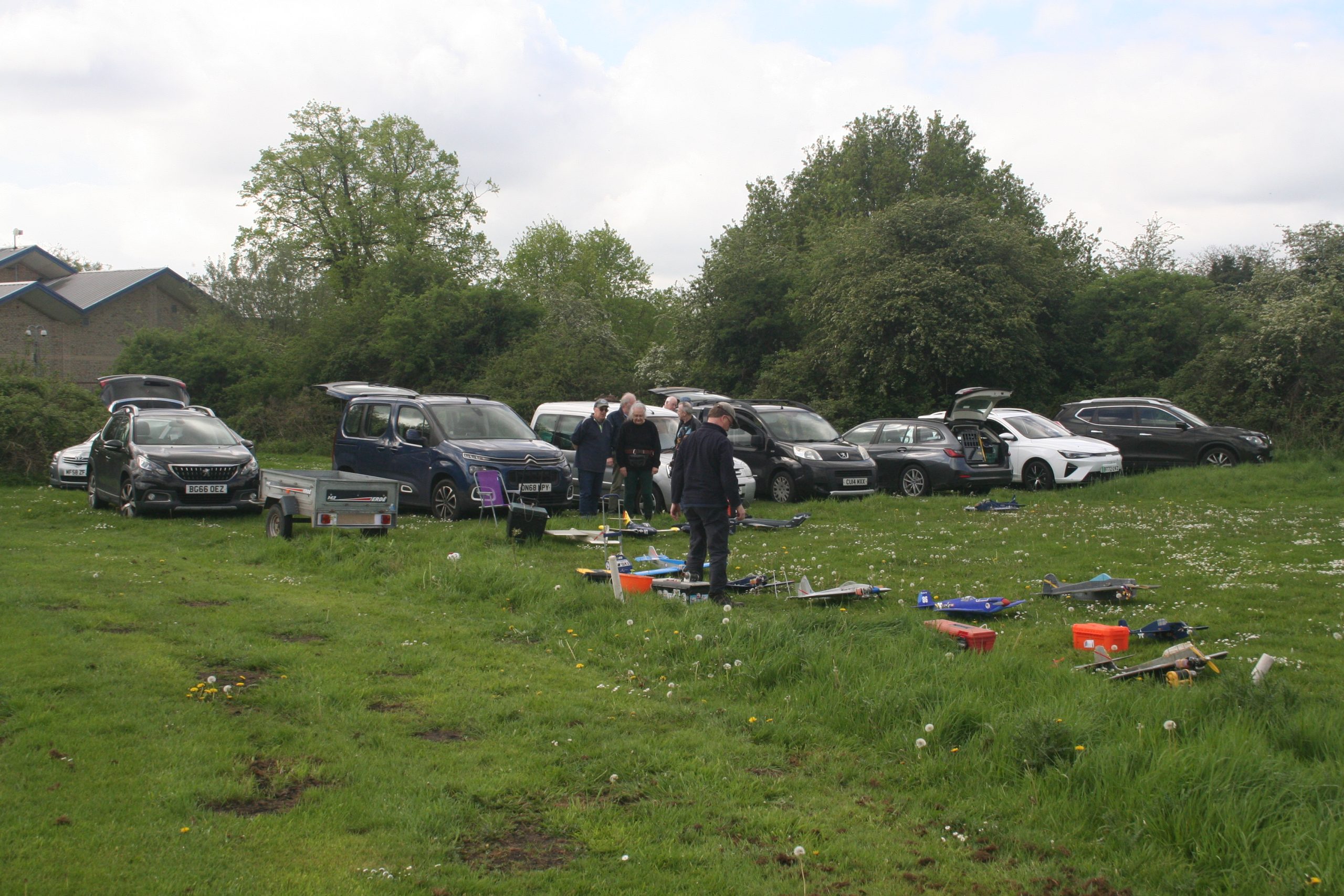 IMG_3378 Throughout the weekdays beforehand, the weekend's weather forecast continued to polarise itself. Sunday was expected to be continuous rain (which it was!), so everyone chose instead to attend on the Saturday, as seen here, for the hoped-for dry day of blue skies, warm temperatures and a breeze that varied from zero to nothing more than gentle. And, amazingly, it was exactly that!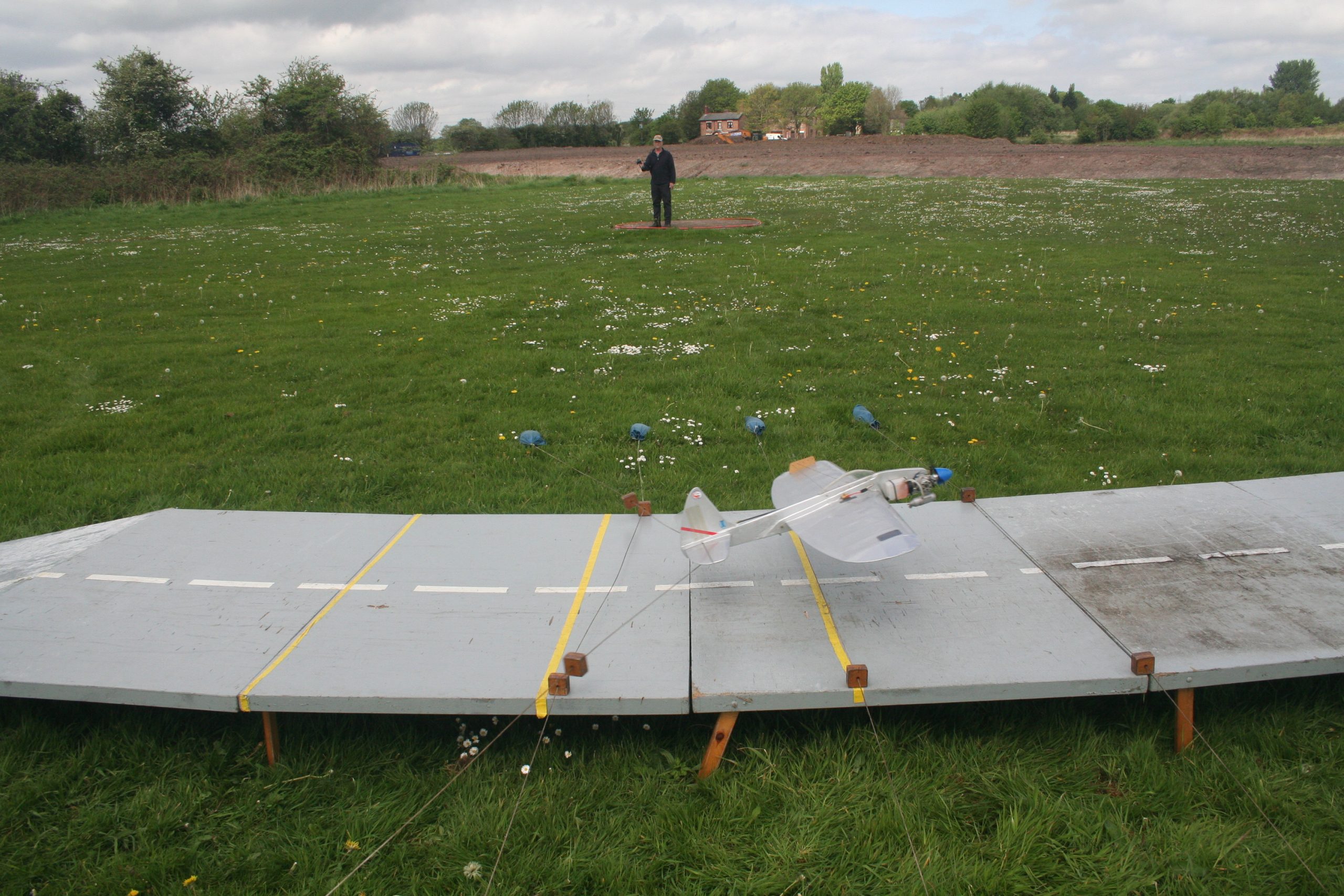 IMG_3373 Paul Stubbs, Carrier's very own Facebook Page Manager, kicked the event off with an excellent effort and a No.1 Wire hookup on the very first flight of the day. Whilst this flight actually resulted in his final placing of 2nd in BCD-i.c., the model still has even further potential and, with continued attention to longitudinal   trim and slow-running mixture, will undoubtedly continue to ramp up his scores!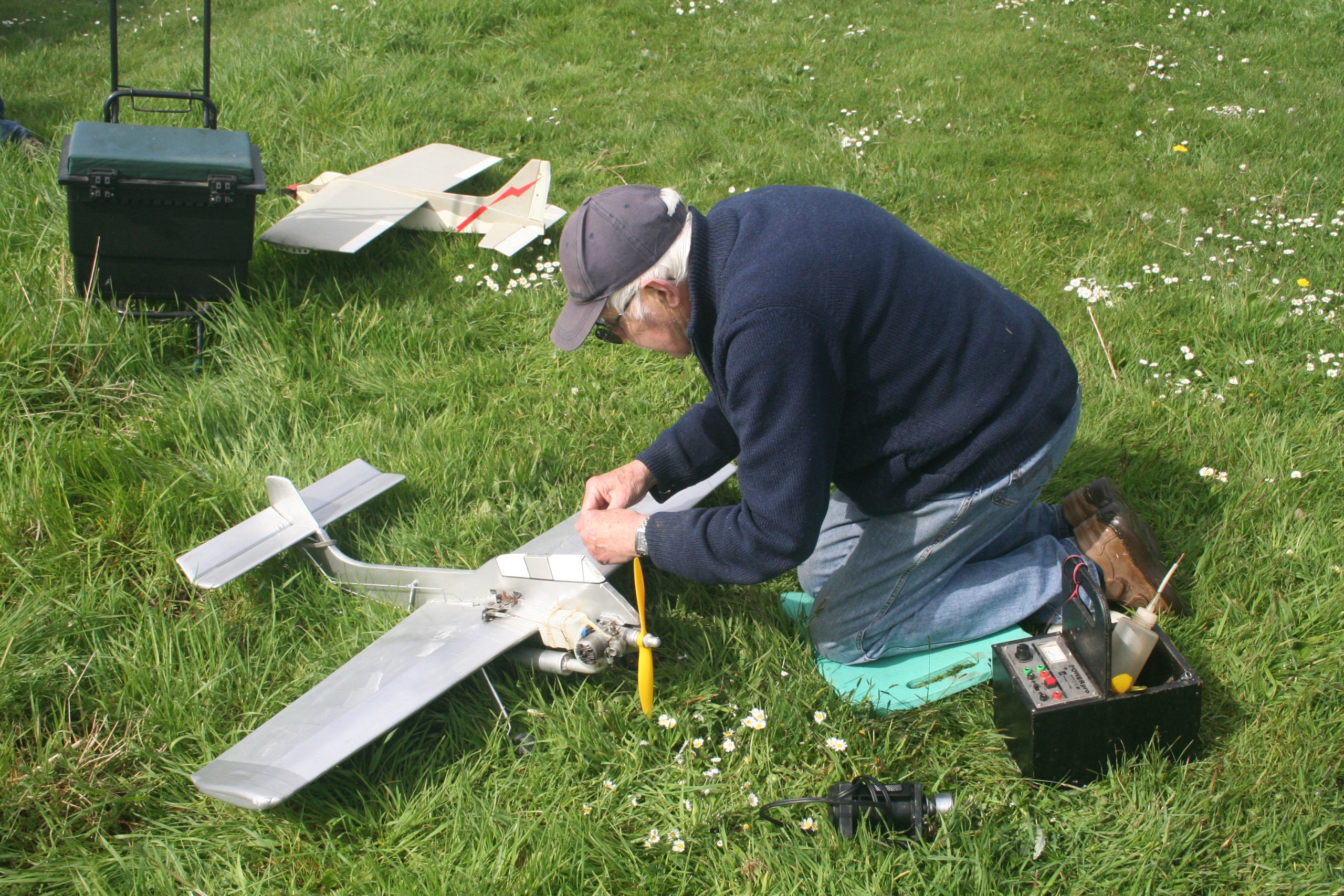 IMG_3365 Bilston's Dave Holmes readies his Short Seamew for BCD-i.c. but was dogged with an engine that continually failed to run for the full length of any flight. He had much better success later on with his A-7 Corsair – the 1980s Norman  Ashford APS design – visible behind the Seamew.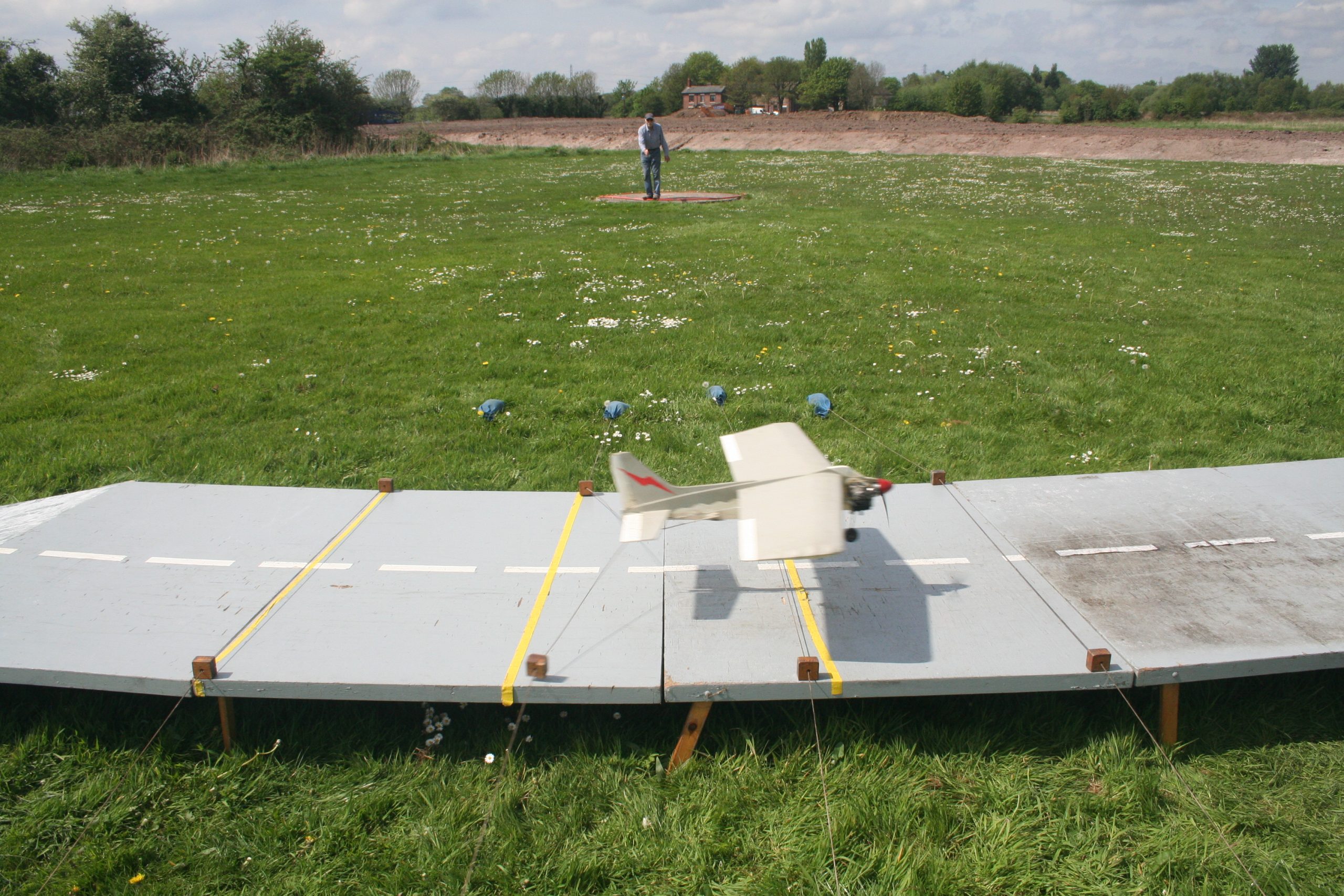 IMG_3433 The wing area of Dave Holmes' Vought A-7 Corsair II is measurably less than that of his usual Short Seamew. The engine, however, even though another OS 40, runs more consistently than its fellow and this enabled Dave to achieve a complete flight that gave him 3rd place in BCD-i.c. He's seen here, during a textbook landing and pickup of No.2 wire.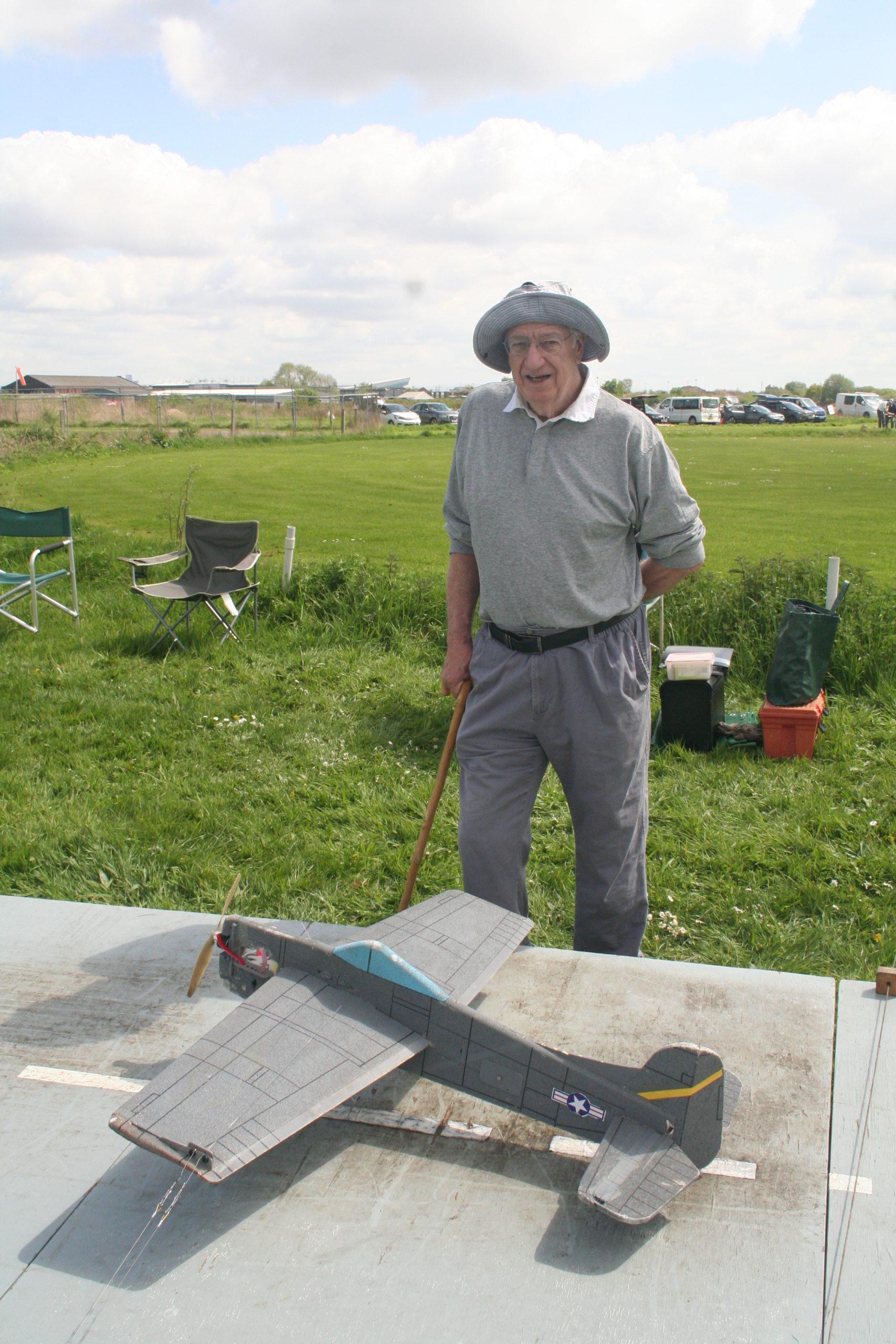 2023-05-07 12.06.25 (2)  Chris Howell was feeling very much less than 100% and, after driving all the way from Norwich, chose to fly his Martin Mauler in the new SLOB sub-class instead of his usual Grumman Avenger in 'normal' BCD. However, as you might have expected from Chris, the flight wasn't exactly unsuccessful, placing 1st in BCD-e! Paul Stubbs' photo.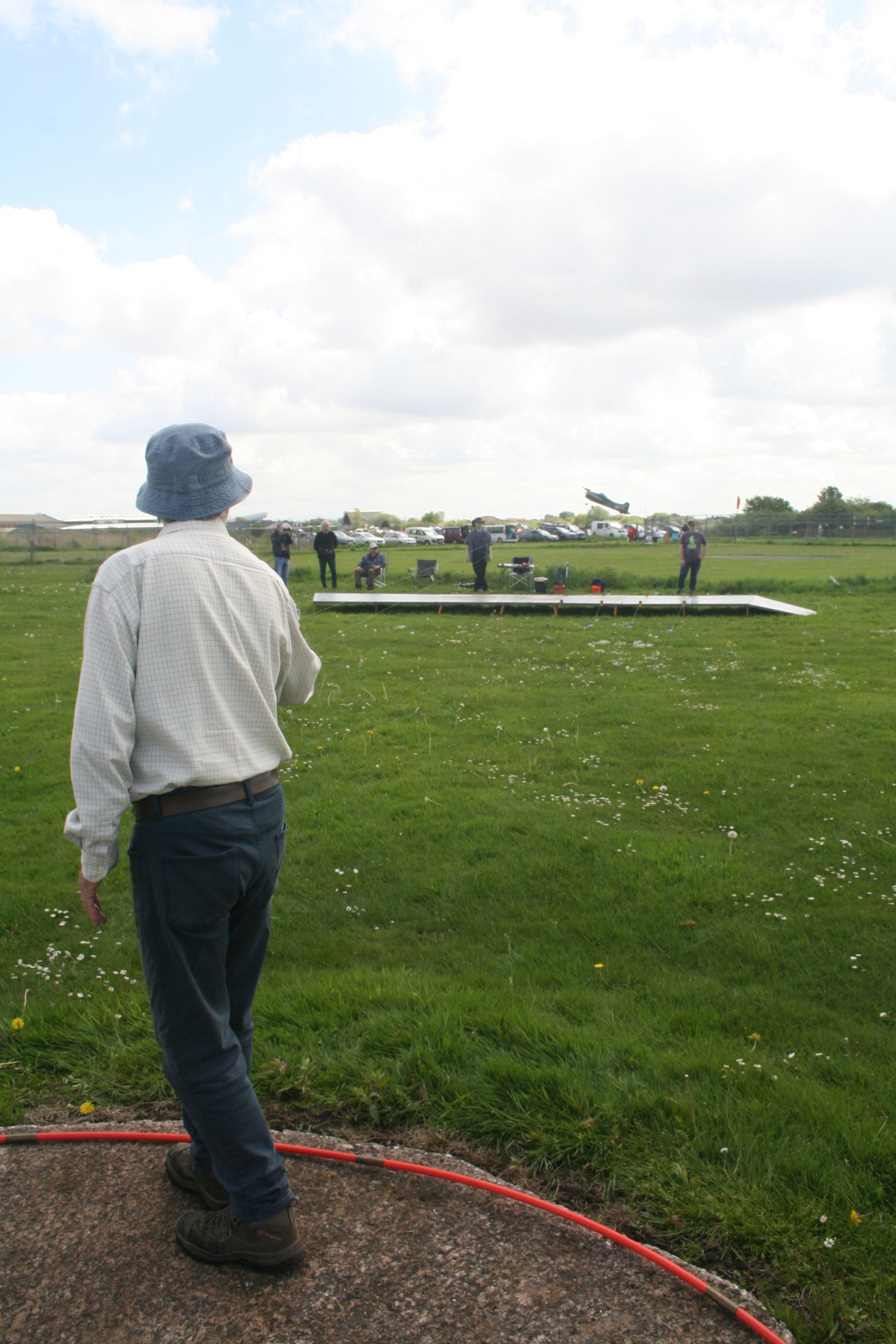 IMG_3390 Barton MFC host Fred Skinner also flew Chris Howell's Mauler and, despite no Carrier practice since 2022's BASH, showed his skill with 2nd place in BCD-e!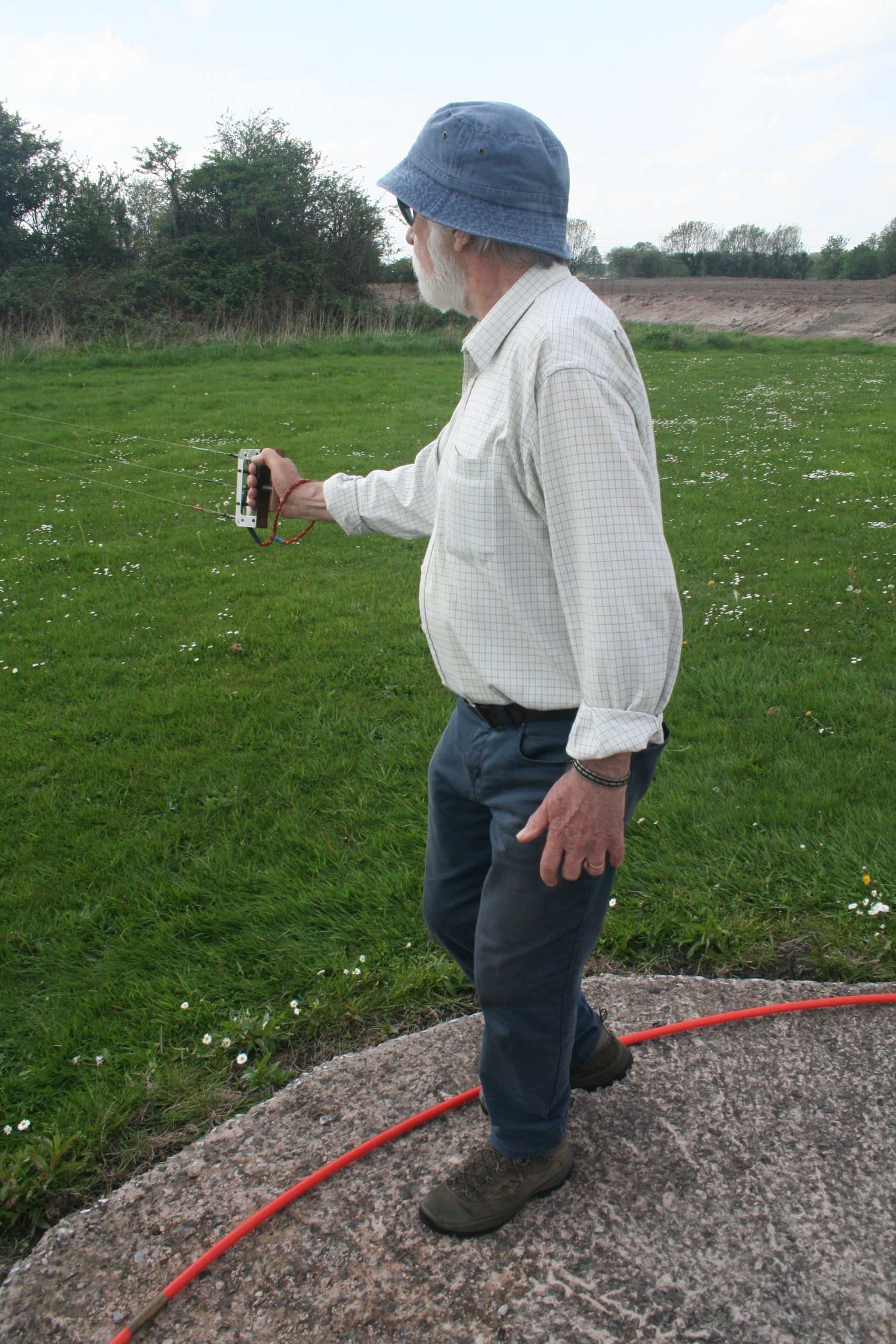 IMG_3455 Tempting though the offer to fly Andy Housden's dog-eared Short Seamew may have been, Fred Skinner might just have regretted his decision during his third flight with said beast when the throttle line connection broke at the bellcrank (despite the usual pull-test) and 60-feet's-worth of wire snaked out of the sky to cocoon him and Andy! Loss of control followed Fred's eventual inability to walk around and the Seamew finally bit the dust (big hole, too!). But, as the Barton site overlies a very soft peat, the beast will live to fly again – it's just that even more of it will be made up from glue. Anyway, here's Fred, settled down very competently at 30 degrees attitude, blissfully unaware of what's in store for him in shortly…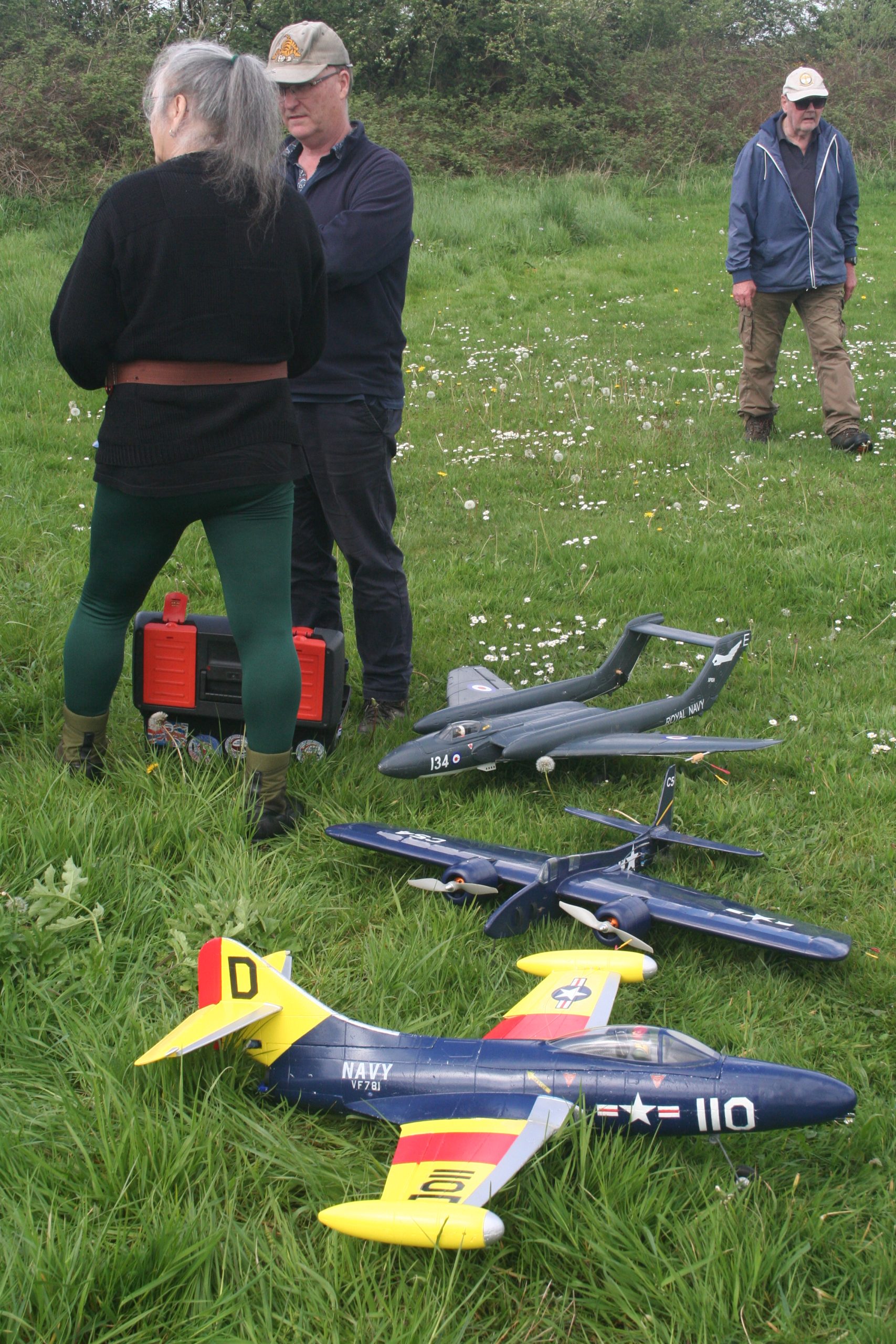 IMG_3386  Zoë Quilter, doyen of EDF Carrier flight experimentation, brought along both her current jets, the DH Sea Vixen and Grumman Panther visible here. Whilst the experimental jets were both flown in their intended class of Class 1 Postal, the C1P rules allow the results to be entered in BCD-e as well, even though a purpose-built and fully-sorted BCD-e model like her Grumman Tigercat, seen between the jets, was likely to beat them both. It did! The Sea Vixen's power train is finally satisfactory for reliable contest flights now that Zoë has built a special lightweight 2200mAh 5-cell 60C LiPo for it (the original was an 1800mAh 4-cell 75C battery), but the Panther's power has so far been marginal for takeoff – probably the single most critical aspect of Carrier EDF pending development of a suitable deck catapult. However, the Panther is seen sitting here waiting for its trial with a 3500mAh 6-cell 110C battery. Good Grief! You can bloomin' well arc weld with less wallop than that – but see the next shot for the result!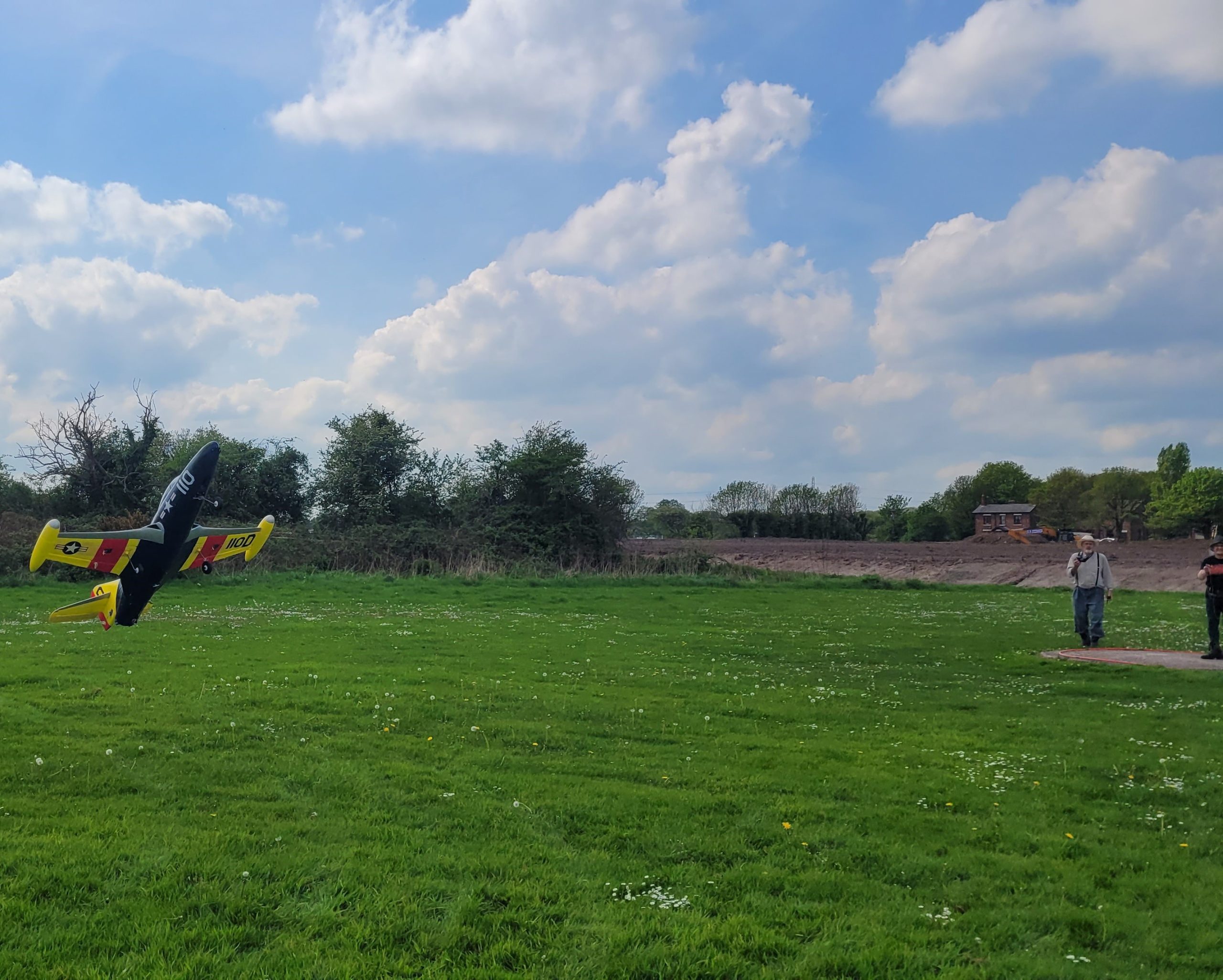 2023-05-07 15.13.25 (2)         Zoë Quilter's EDF Grumman Panther, although a similar span to her EDF Sea Vixen, has considerably less wing area and therefore a much higher wing loading. Takeoff power is therefore critical and whilst both models share the same duct, fan and motor, there is an increasing divergence in battery requirements! This flight featured the largest and heaviest battery yet and this caused an excessively rearward CG which made the Panther 'sit up' during the slow run as seen here, requiring such an excessive amount of power to maintain flight stability that the battery simply ran out on Lap 6! The Panther's efflux vane (described in the earlier Buckminster contest photo captions) was also – surprisingly – found to be over-effective during this flight and, furthermore, a post flight inspection revealed the battery to be very hot indeed. However, despite all these issues, Zoë was entirely happy with the outcome as she knows she has now sufficient power – and control – for all stages of the Panther's flight. Just a bit of longitudinal re-trimming is all that's required now! Paul Stubbs photo.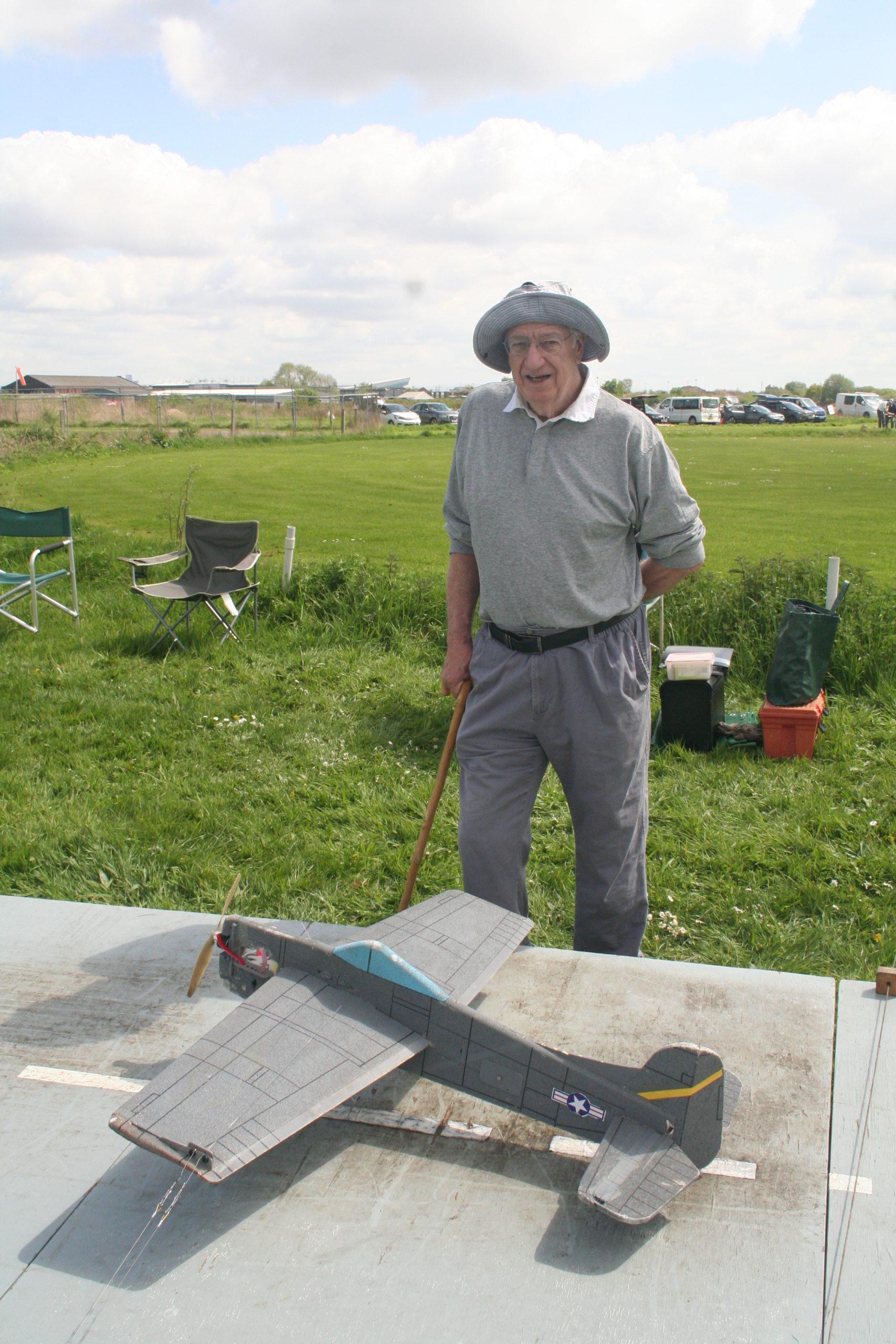 IMG_3404 David Limbert, being the original raison-d'être for the development of the SLUB sub-class, stands behind Chris Howell's Martin Mauler exactly a year after the sub-class was first proposed and trialled by Chris – in exactly the same place and with exactly the same model!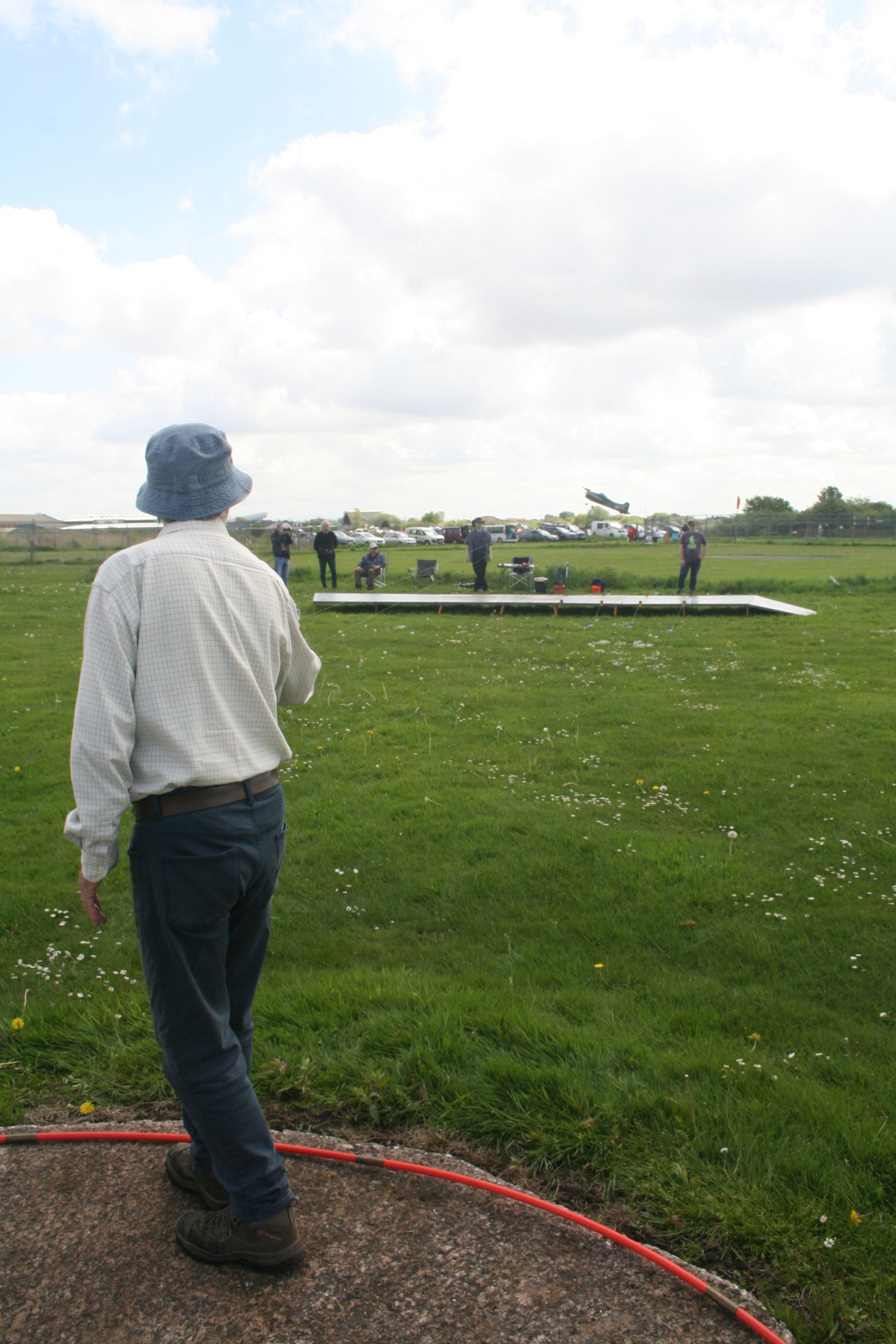 IMG_3439 Happily up at the legal maximum of 30 degrees attitude, David Limbert comfortably flies Chris Howell's Martin Mauler during his slow run in the SLOB sub-class and was looking to complete his first contest flight – until the battery ran out during his 6th lap! Aaargh ! So close. But he'll be back!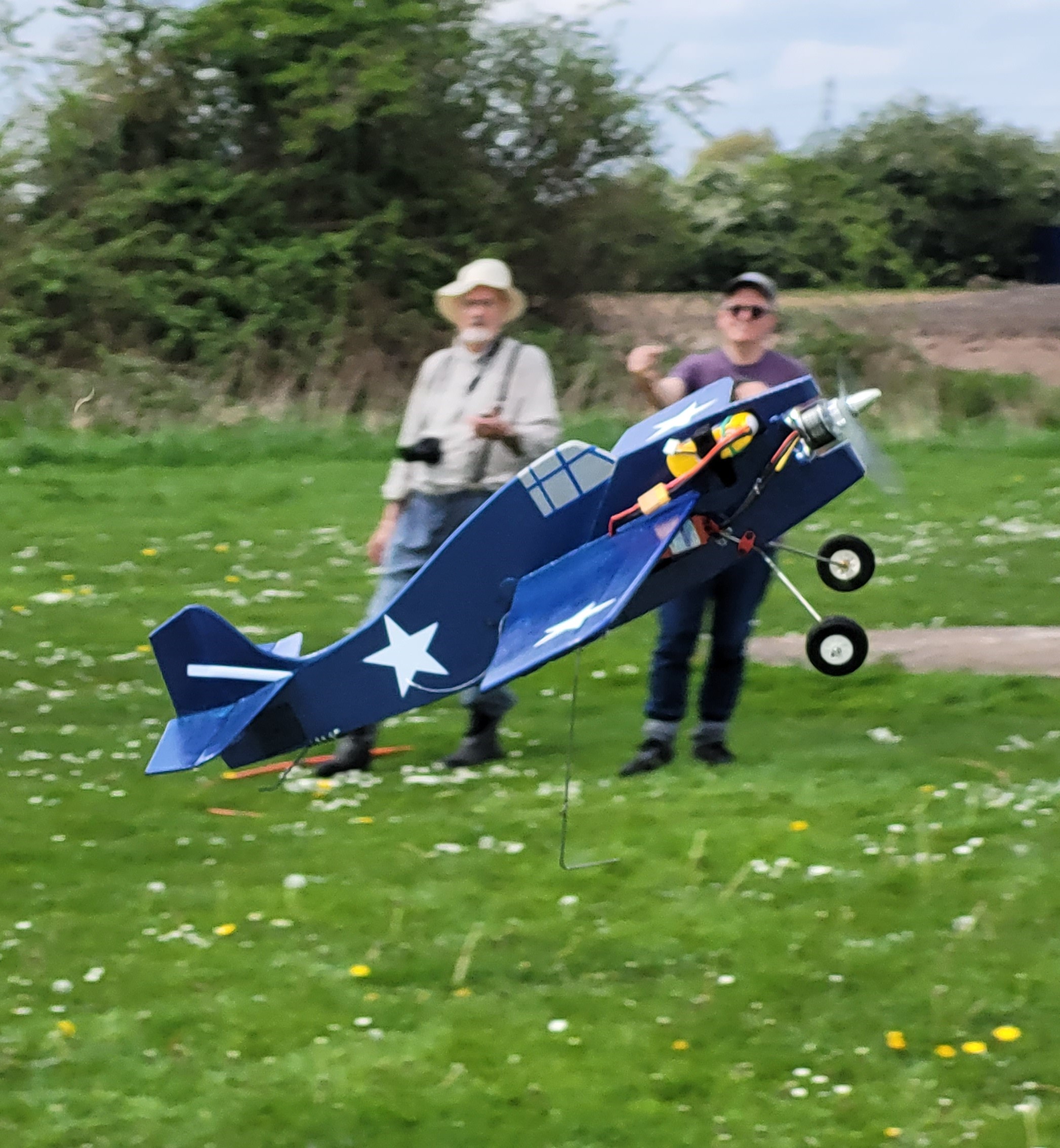 2023-05-07 12.49.29 (2) It's not fair – he's been practicing! Adrian Thompson shows that his Junior Carrier Deck sub-class Grumman Wildcat, whilst inevitably weeny and on short lines, can still show many a bigger model a clean pair of heels! Three extremely consistent flight times gave him 3rd place in BCD-e and whilst his best (second) flight ended up with the landing very close to going pear-shaped – see the next  shot – the didn't-quite-go-wrong side of nearly-went-wrong is always good enough for us aviation chaps! Paul Stubbs' photo.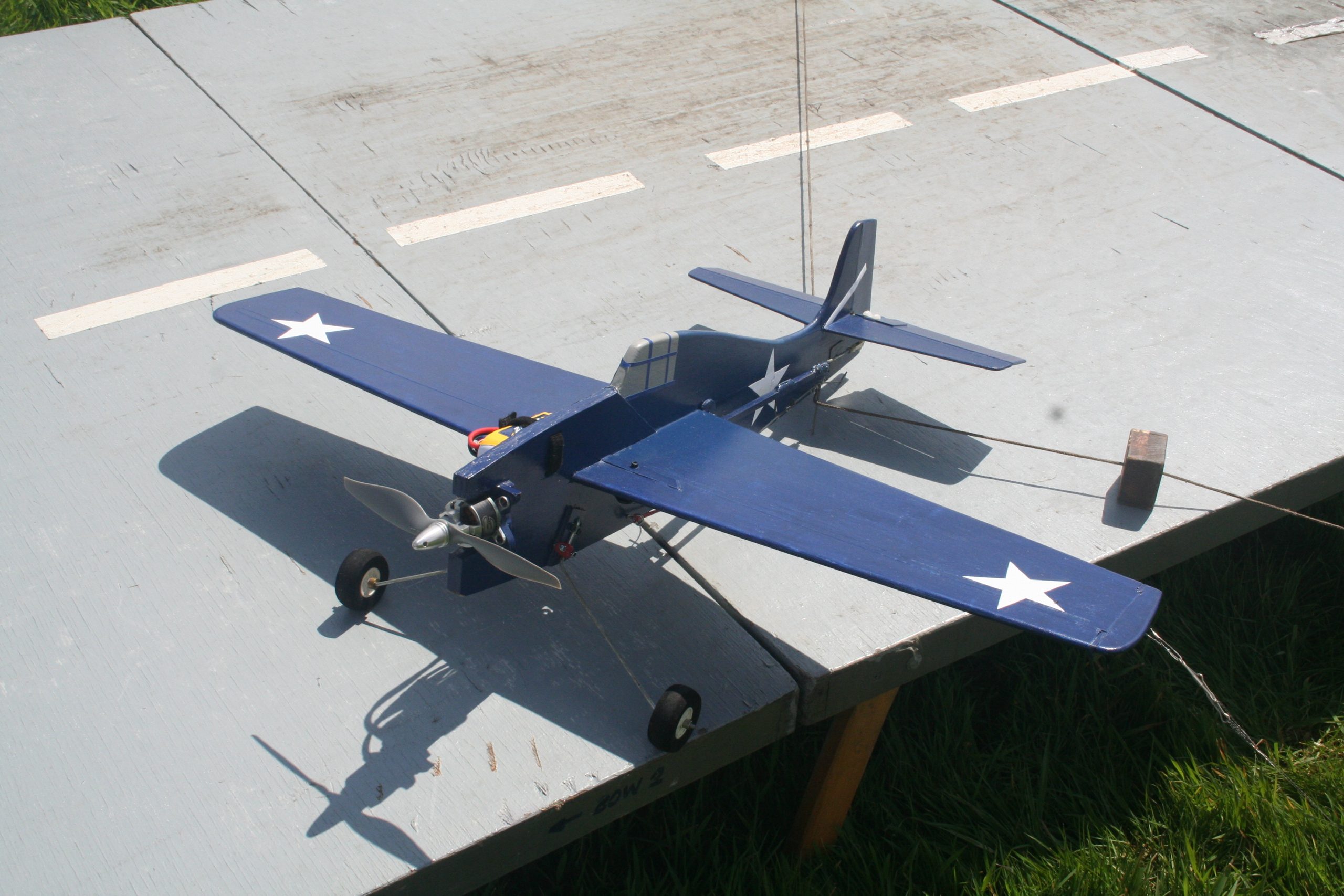 IMG_3418 That was a close one! Adrian Thompson's JCD Grumman Wildcat is brought to a halt by HMS Basher's No.4 wire just in time to prevent a wetting! Didn't stop him getting 3rd place in BCD-e, though!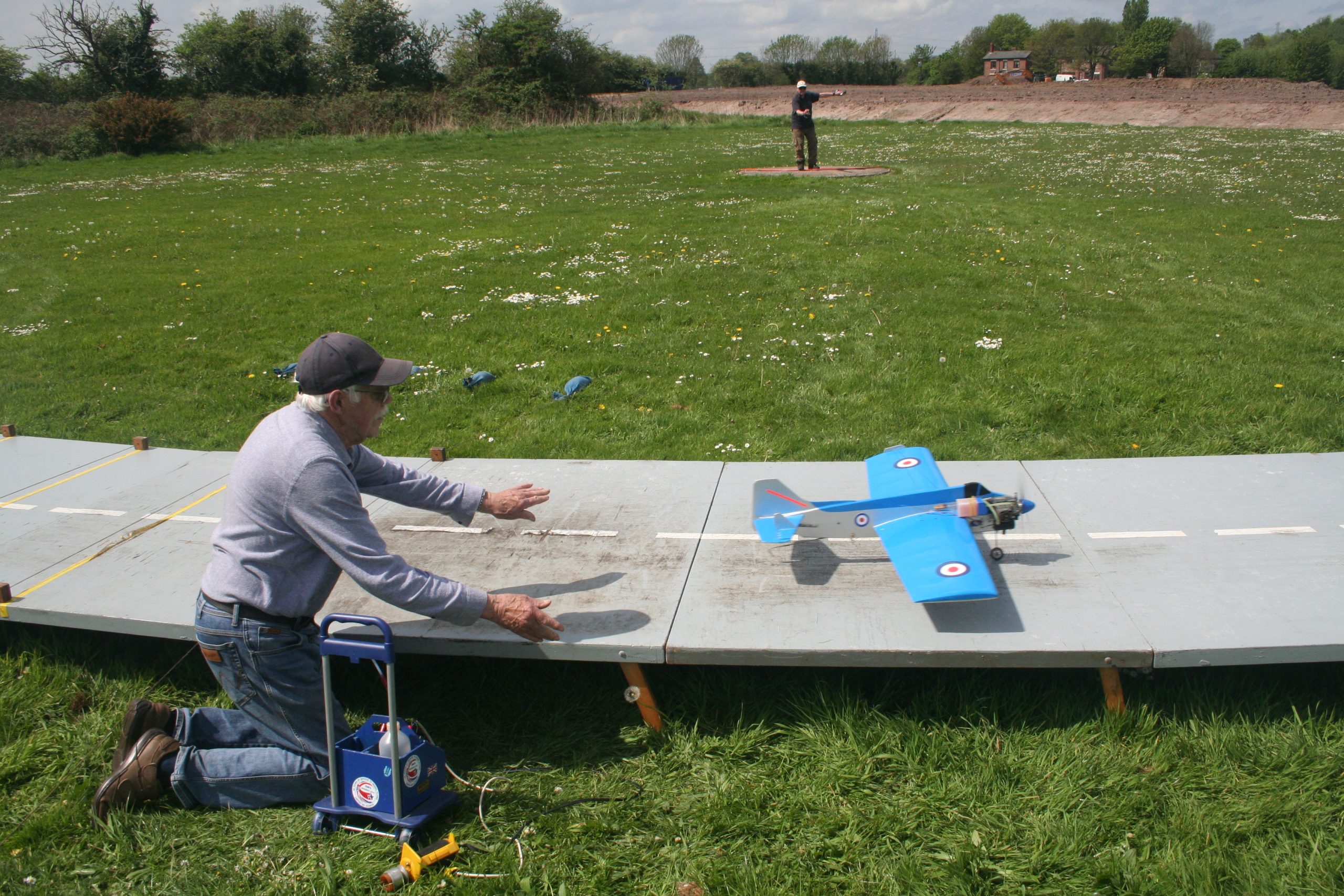 IMG_3422 Bilston clubmate Dave Holmes releases John Marsh's Fairey Gannet for a noisy but very fast high speed run. John's Super Tigre 40 must be the most powerful motor in BCD Carrier use at the moment, but at the BASH it suffered from fuel feed problems and sadly failed to complete any of its flights. Very attractive  model, though!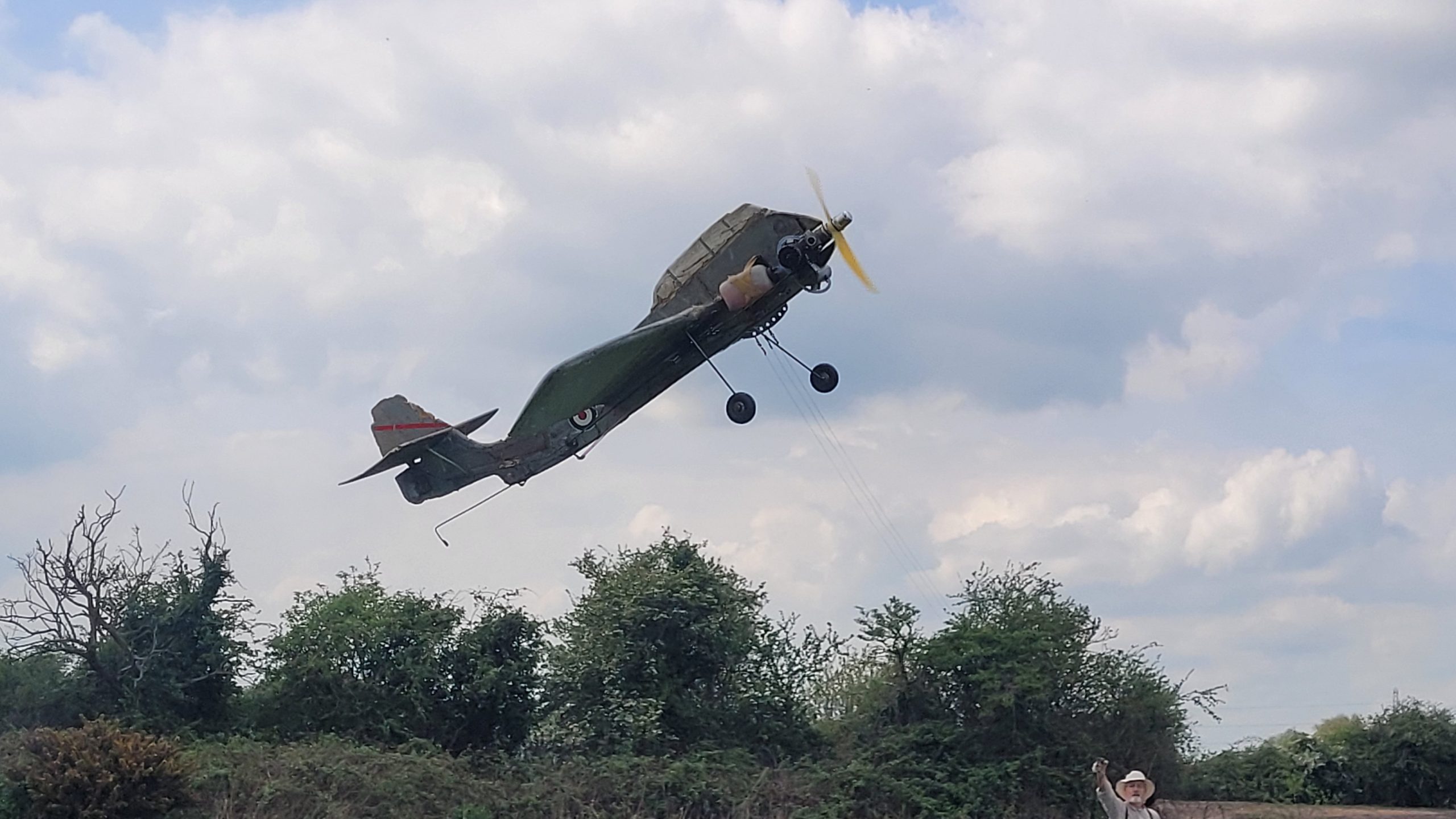 2023-05-07 13.35.18 Yes, well, the less said about this poor old model, the better… With an appearance suggestive of repeated dog attacks and a post-multiple-repair material density sufficiently high to create its own gravitational field (many more crashes and it'll form its own black hole) Andy Housden registers surprise that the Laws of Physics still permit flight in any form! Paul Stubbs photo.