The Dutch Nationals were held this year at the de Peel airbase on 9th and 10th of September. Jan Odeyn claimed yet another victory, but this time flying an ultra-lightweight model instead of his trademark Tigercat or Guardian. To stay competitive this is logical, following the move by the top UK pilots such as Nigel Frith and Chris Howell towards using foamie-type models – flying not fast, but very, very slow – due to their powerful electric motors and unbelievably light structures. Interestingly, not everyone has followed suit, (Ian Gilbert was still campaigning his conventional i/c-powered U2 and Wyvern at OW last weekend) but in conversation with him I got the feeling that he may go light-foam-electric too next year! Will all you chaps on the continent follow too? We shall see!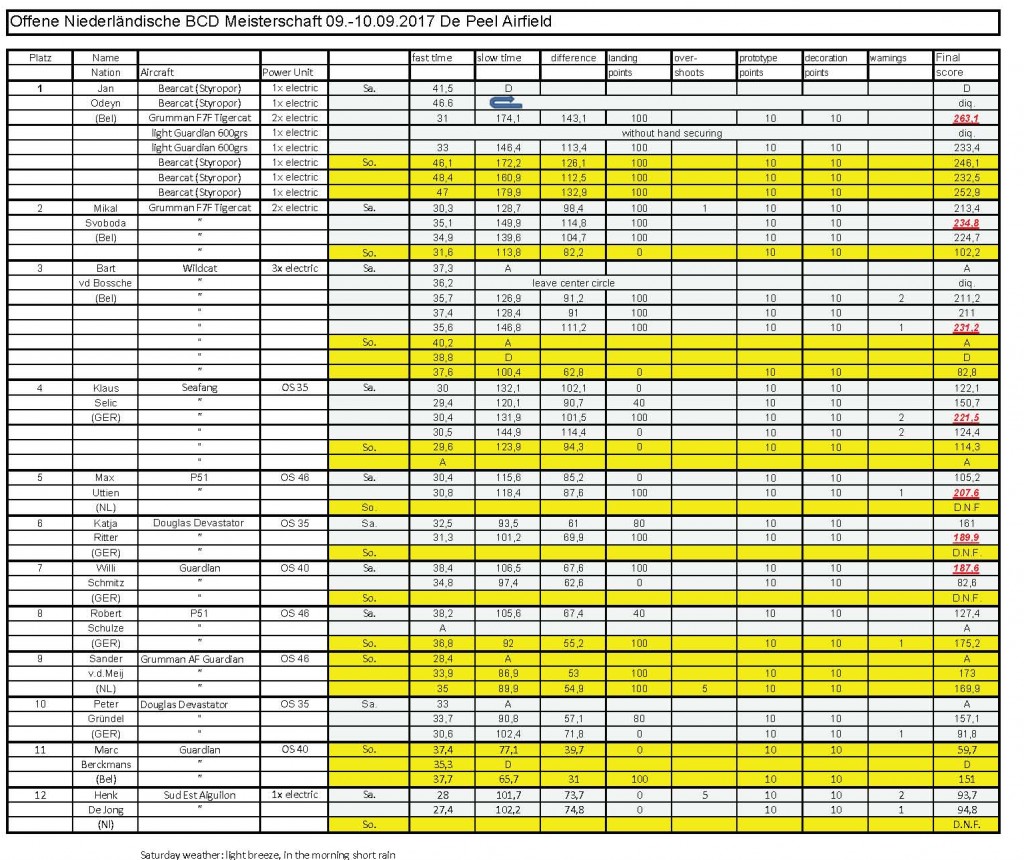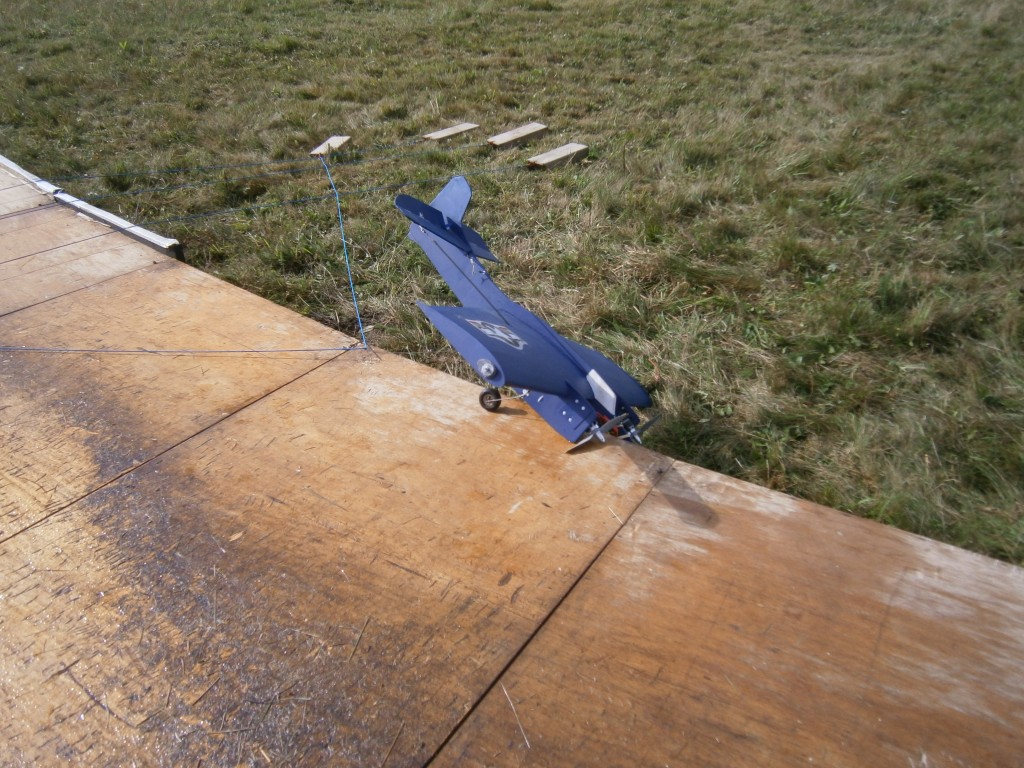 A tigercat reaches the tipping point…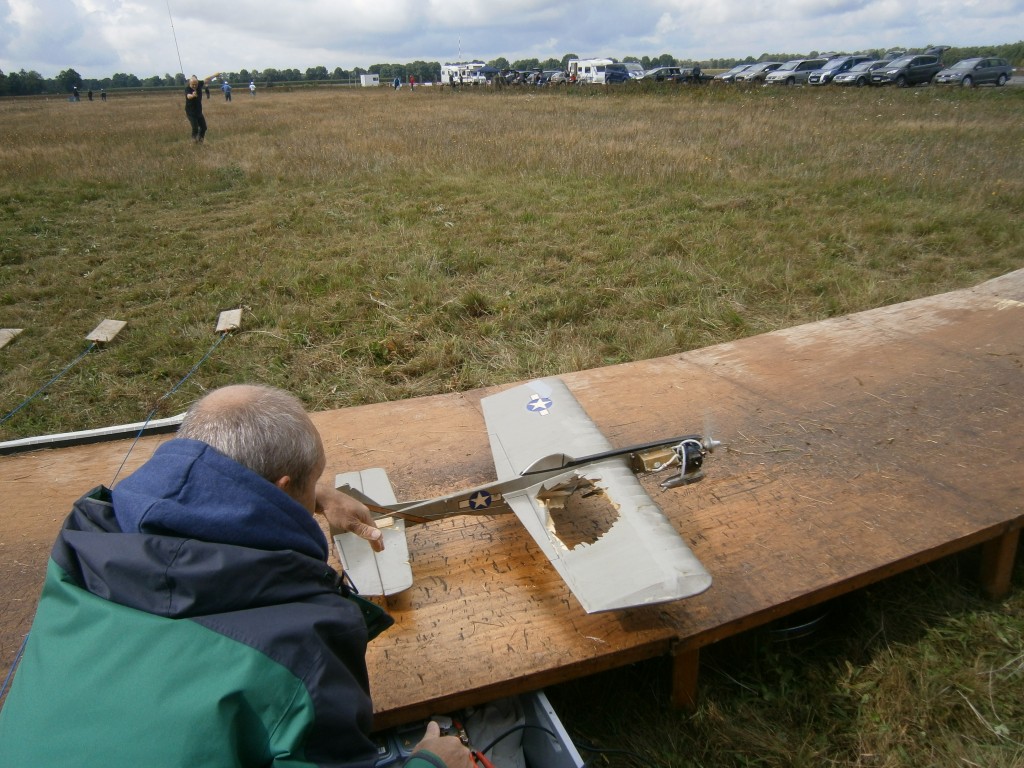 A hole new meaning to going light-weight…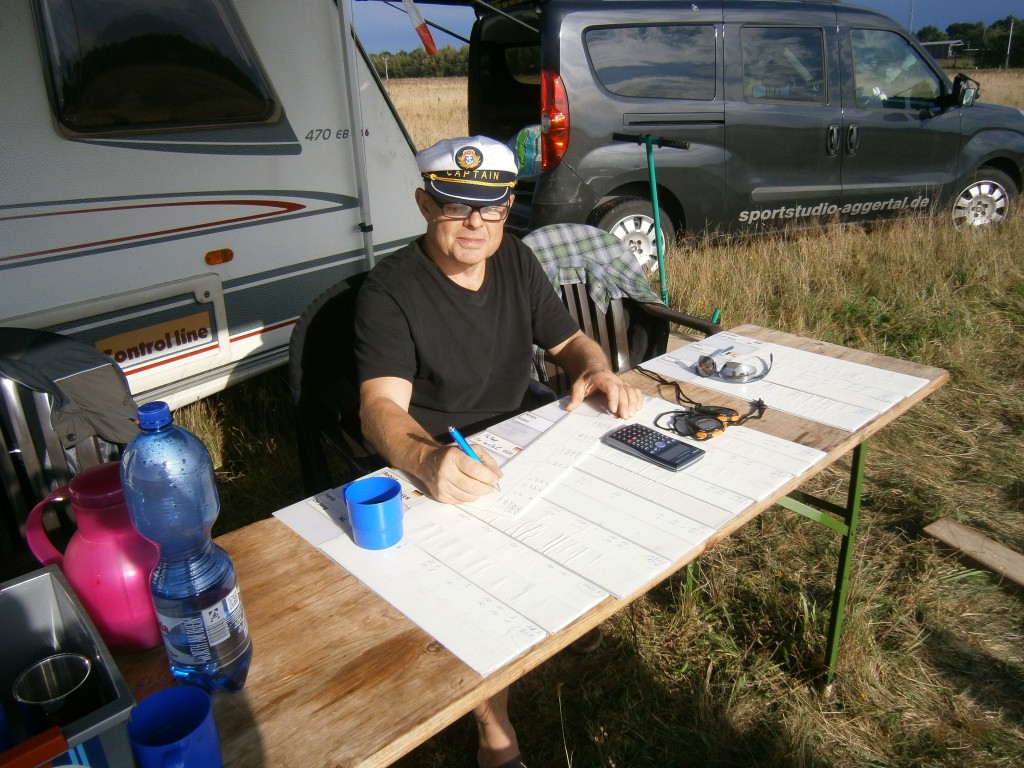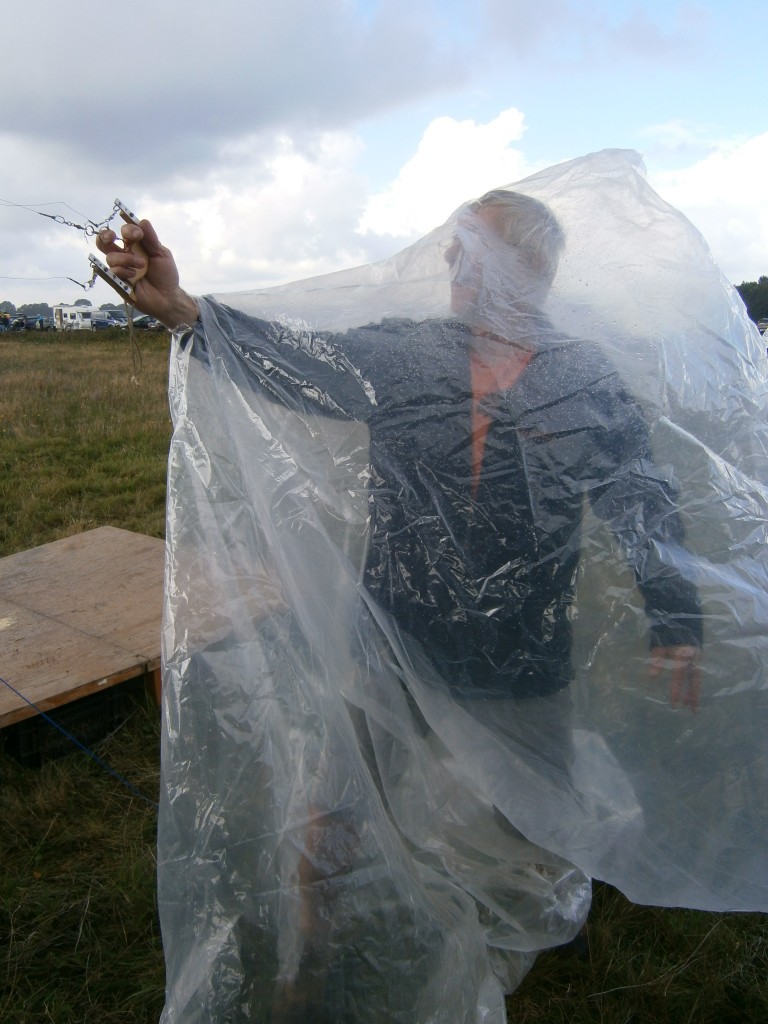 This packaging is not a toy, do not let your children play with it (but it's very good as an emergency raincoat!)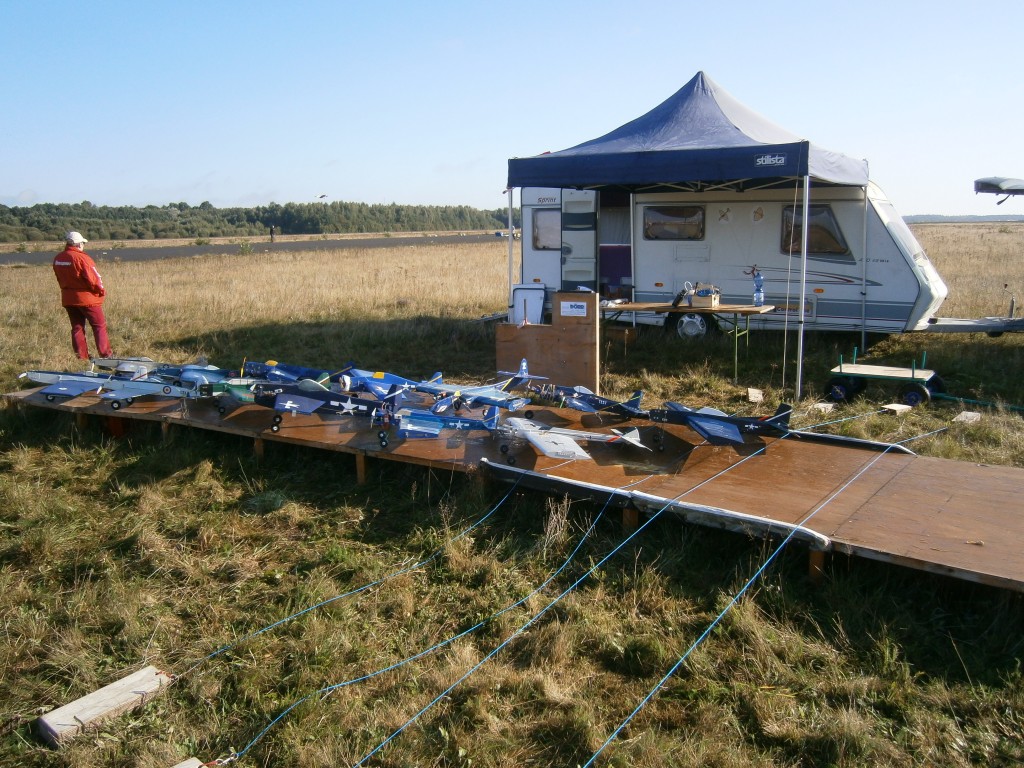 Full deck ready for action…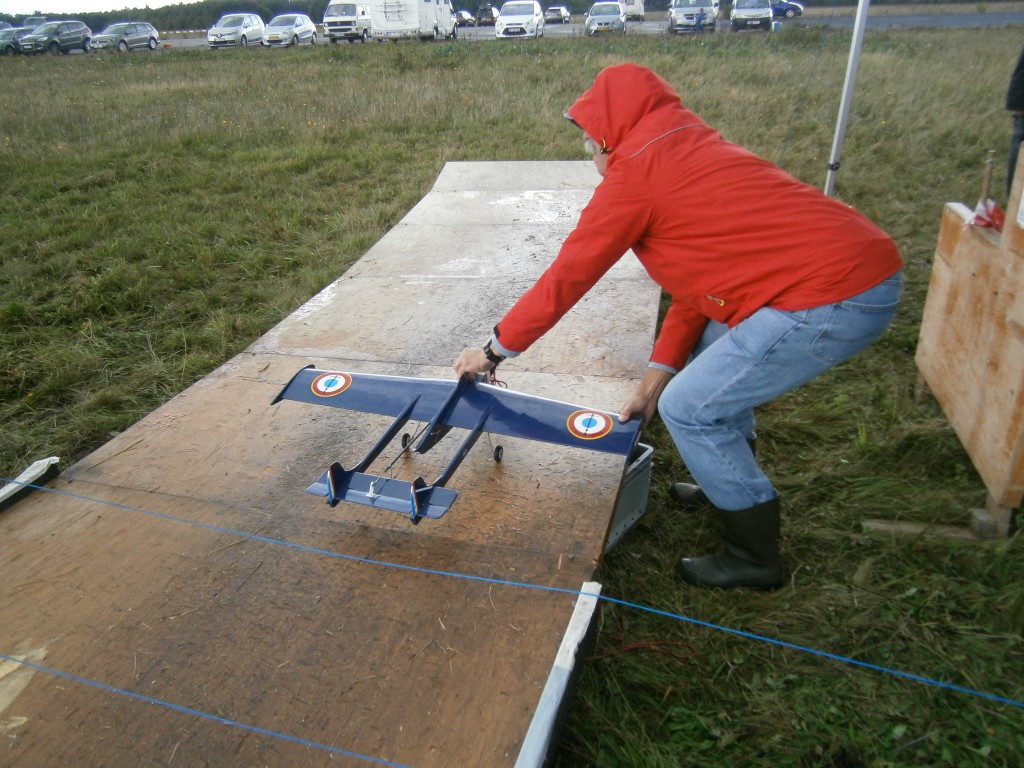 Super Sea-Vampire model ready to launch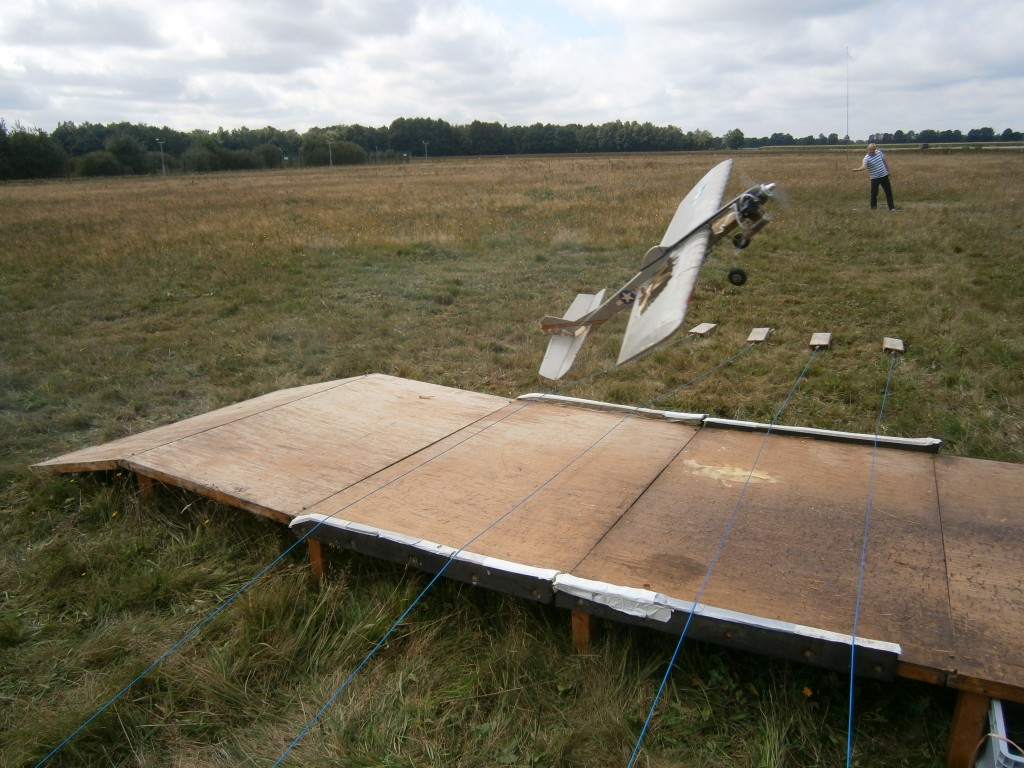 Hole in the wing? So what – she flies perfectly!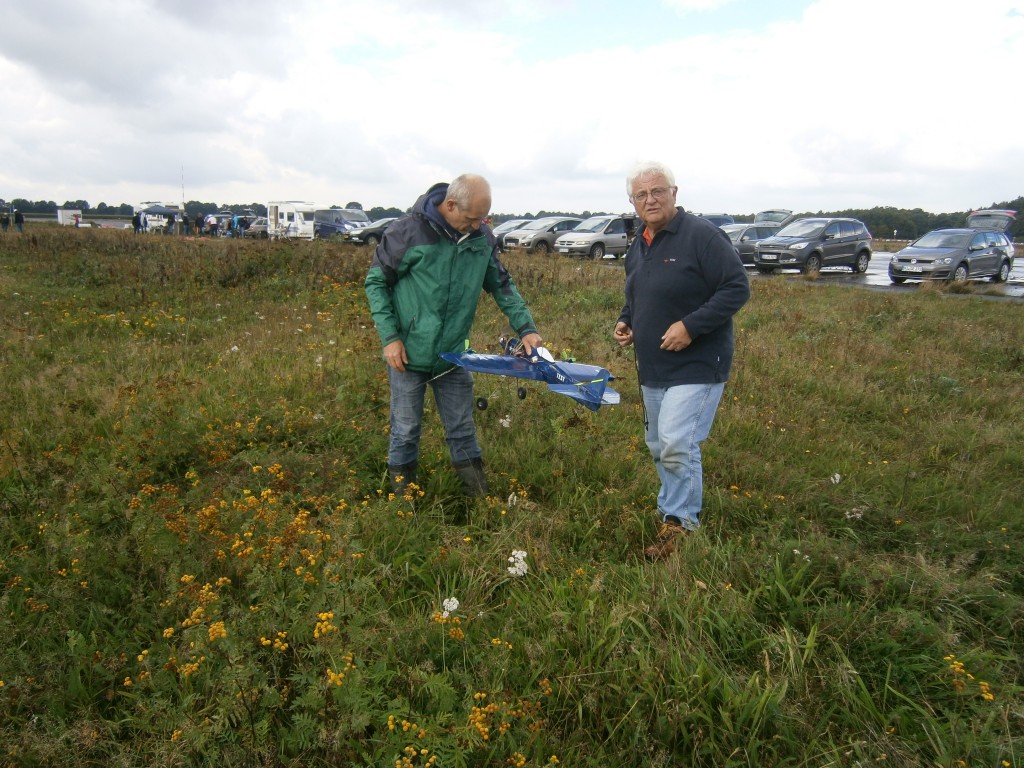 Emergency recovery – landing out on the high seas!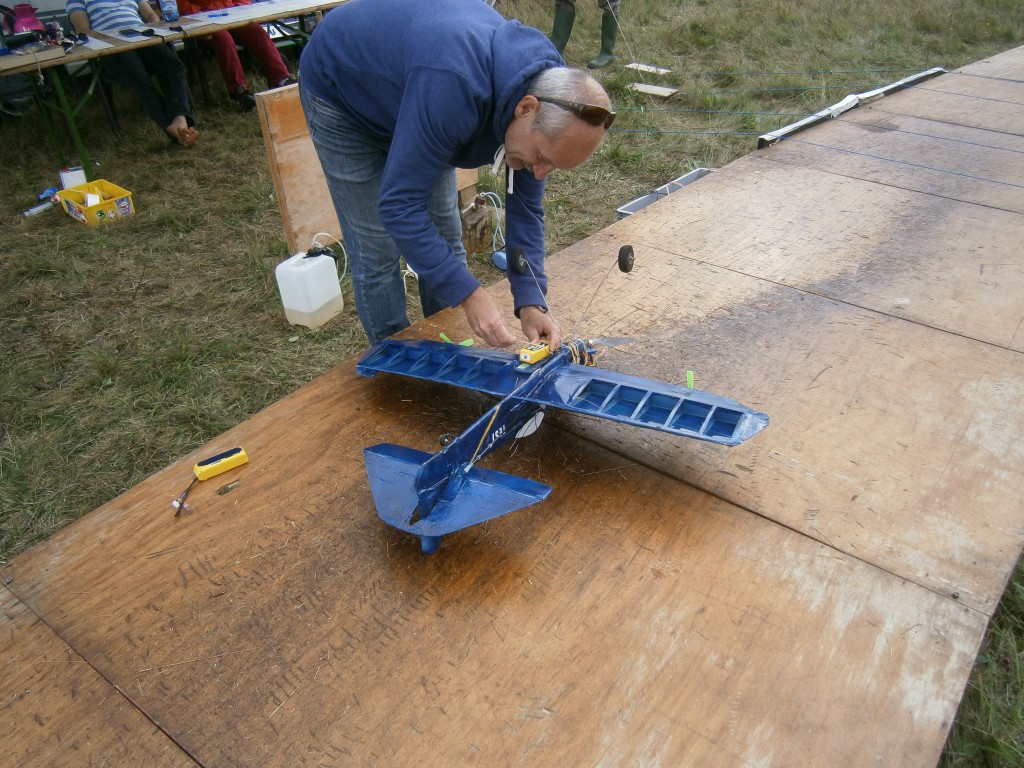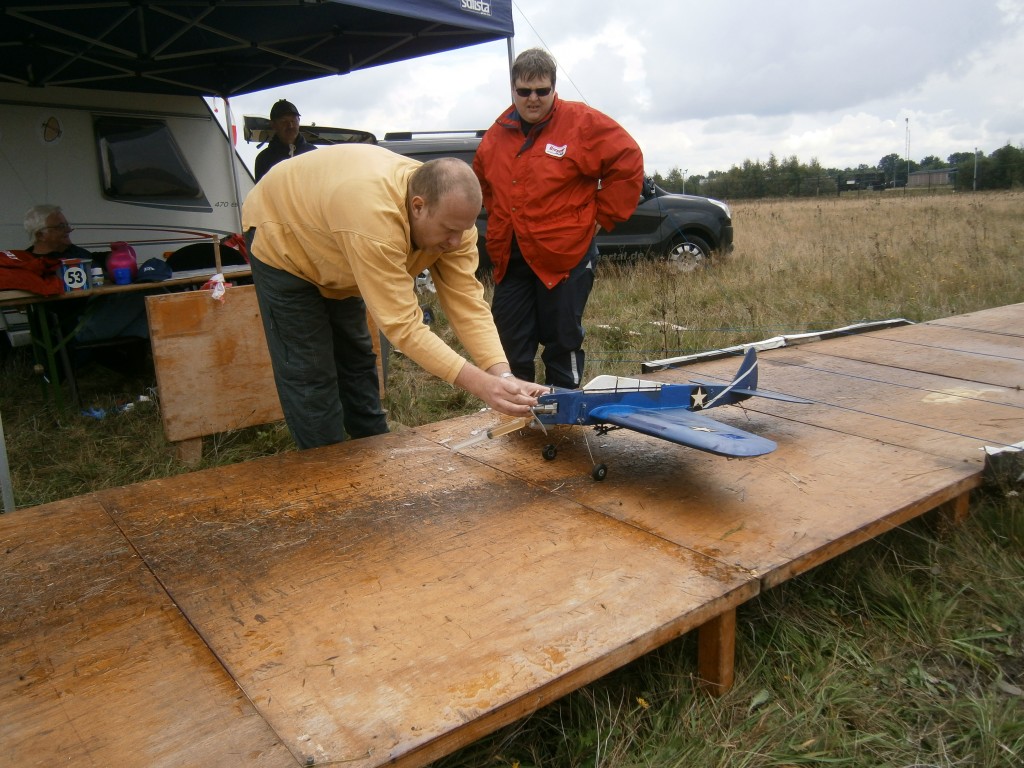 Peter and Katya preparing to fly