This was a very important event for a very special BCD model – Jan Odeyn's Grumman Guardian! This model has introduced many pilots to the art of carrier flying, and thoughout its long and sometimes painful life it's been flown by an estimated one hundred people; to recognise this achievement, the Guardian was presented with the Concours d'Elegance prize for the meeting, making an  elderly aeroplane very happy!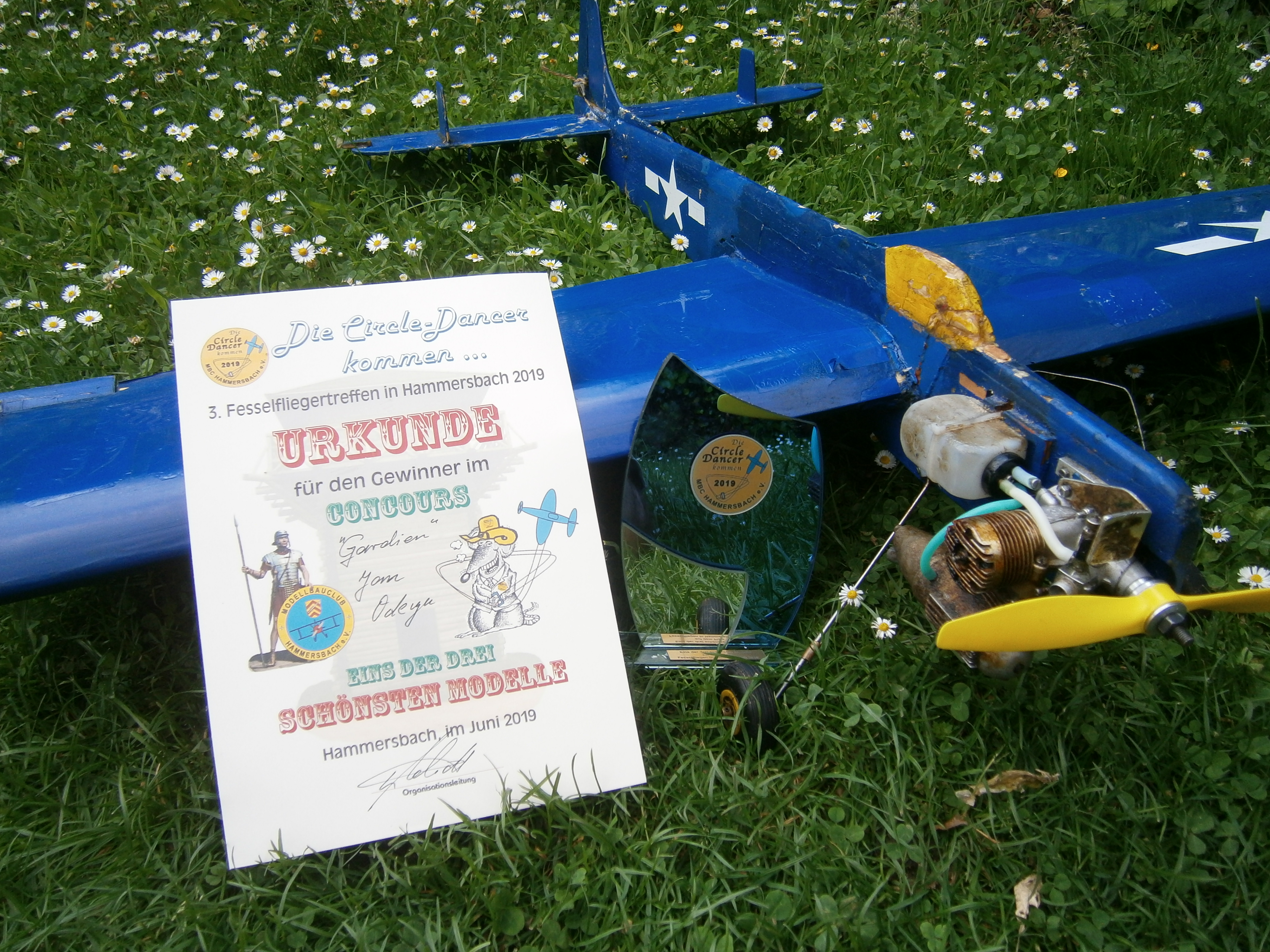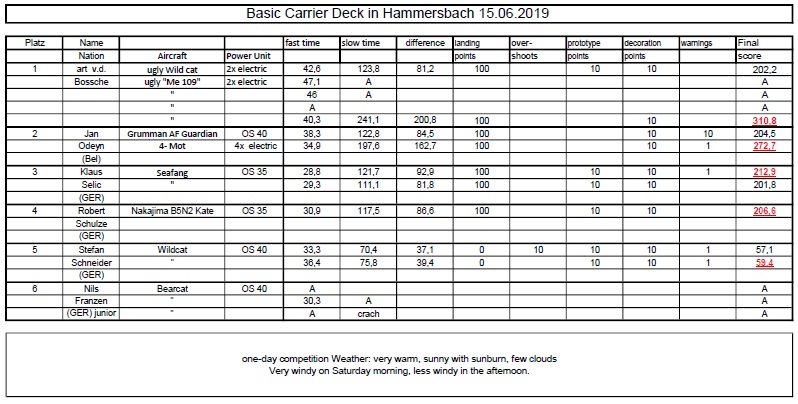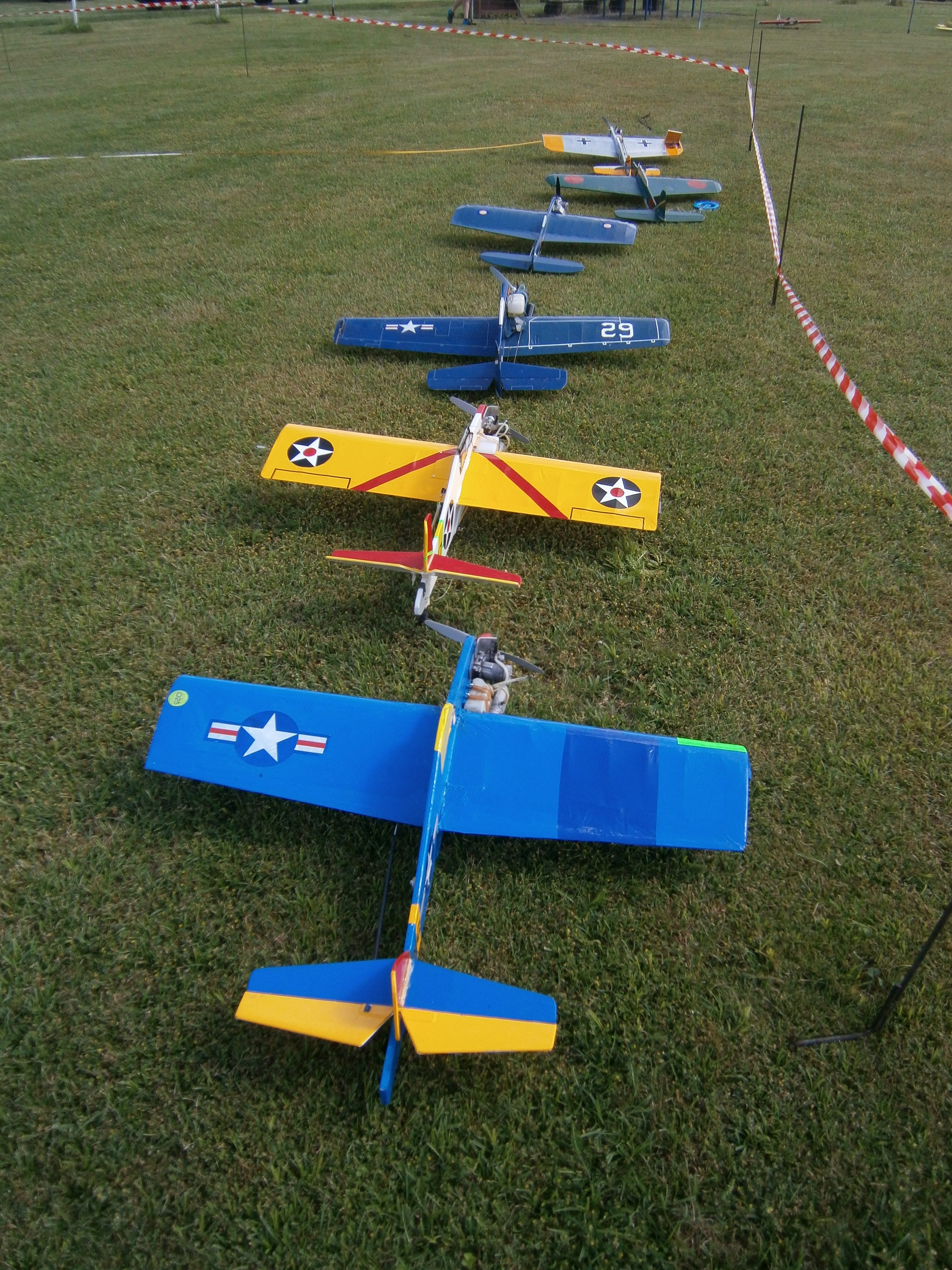 Pre-Contest Line-up…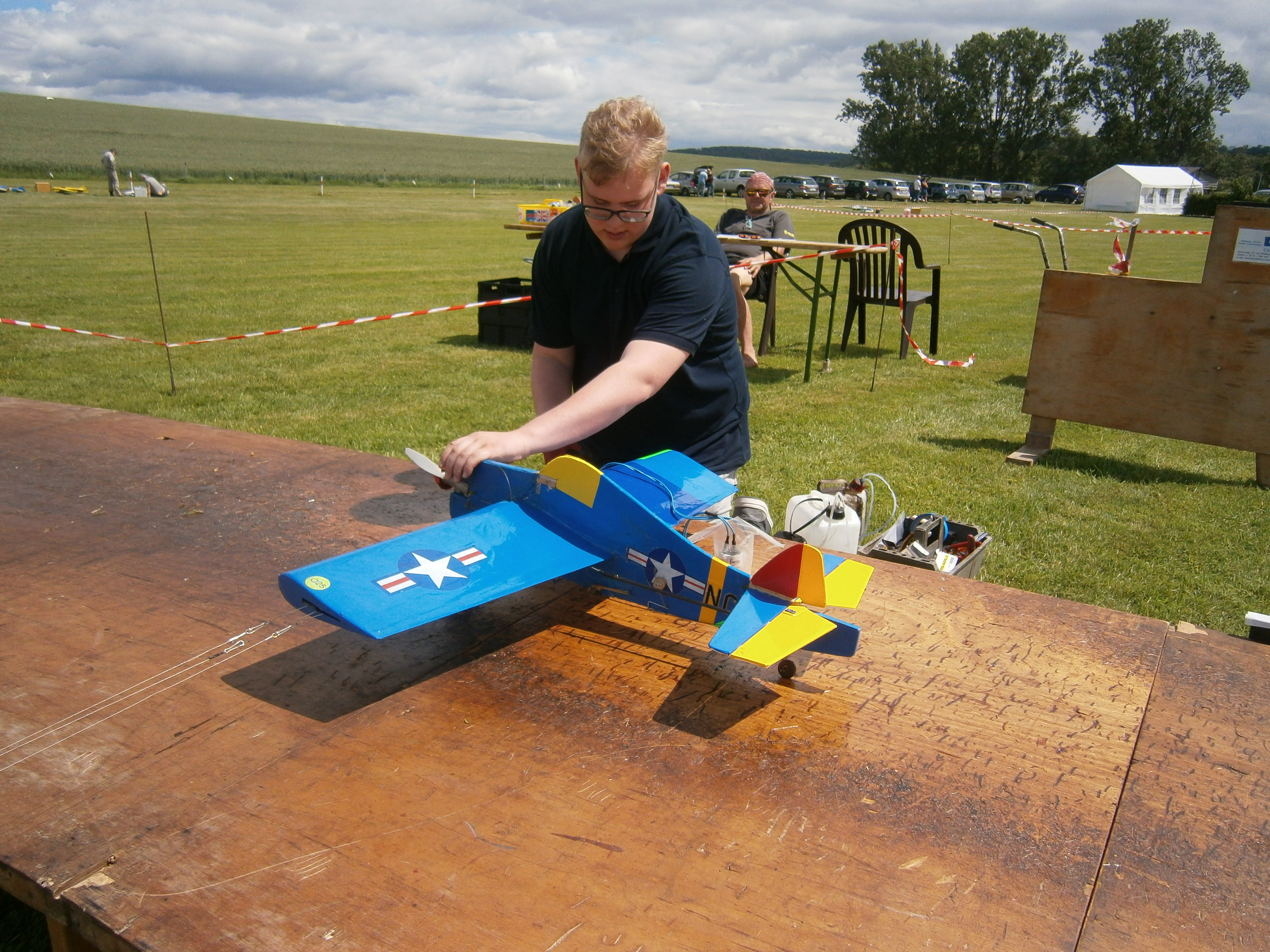 NILS PREPARES STEPHAN'S PLANE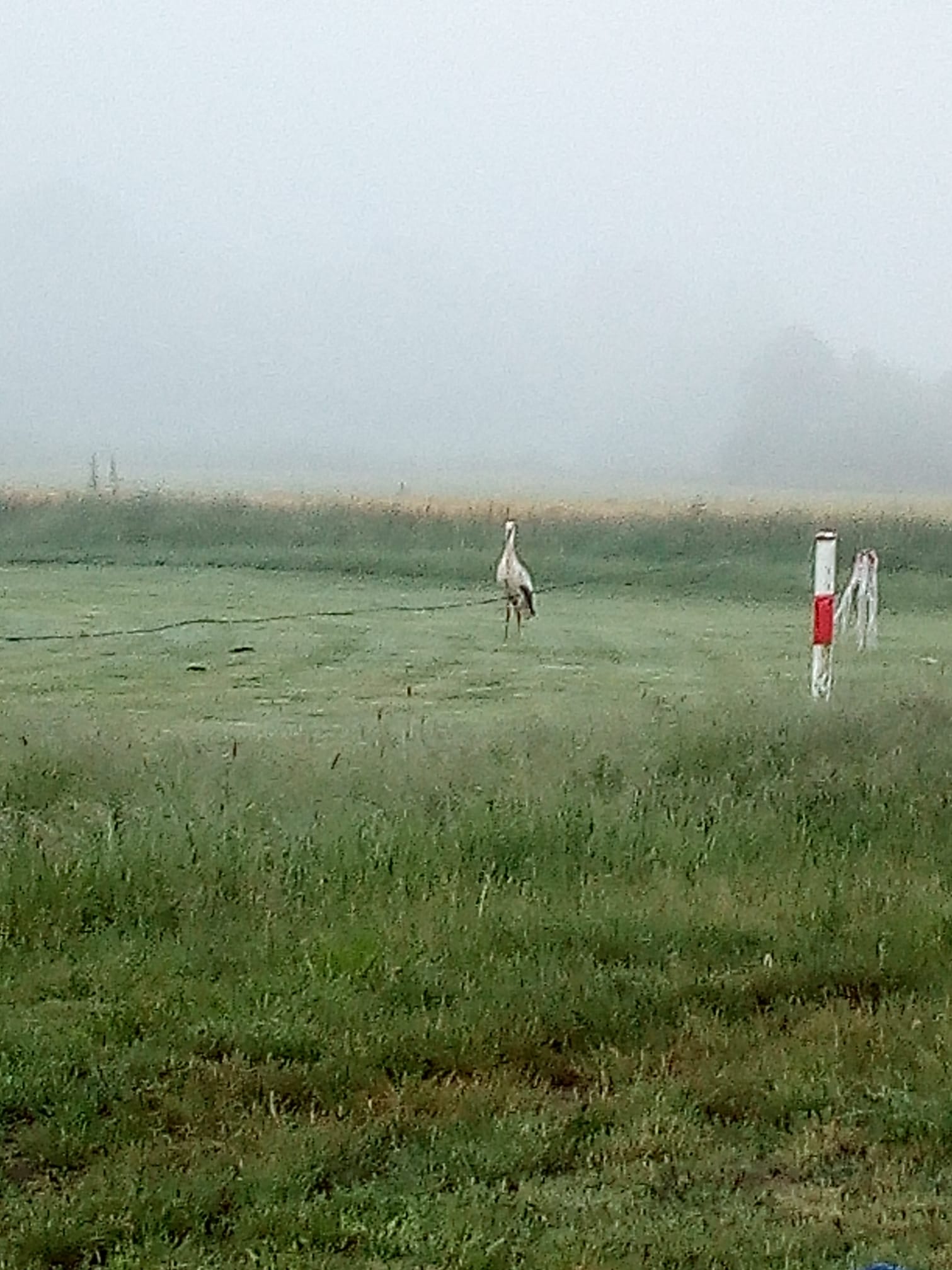 05:30 in the morning, and a (Fiesler?) Storch makes good use of its short field landing capability!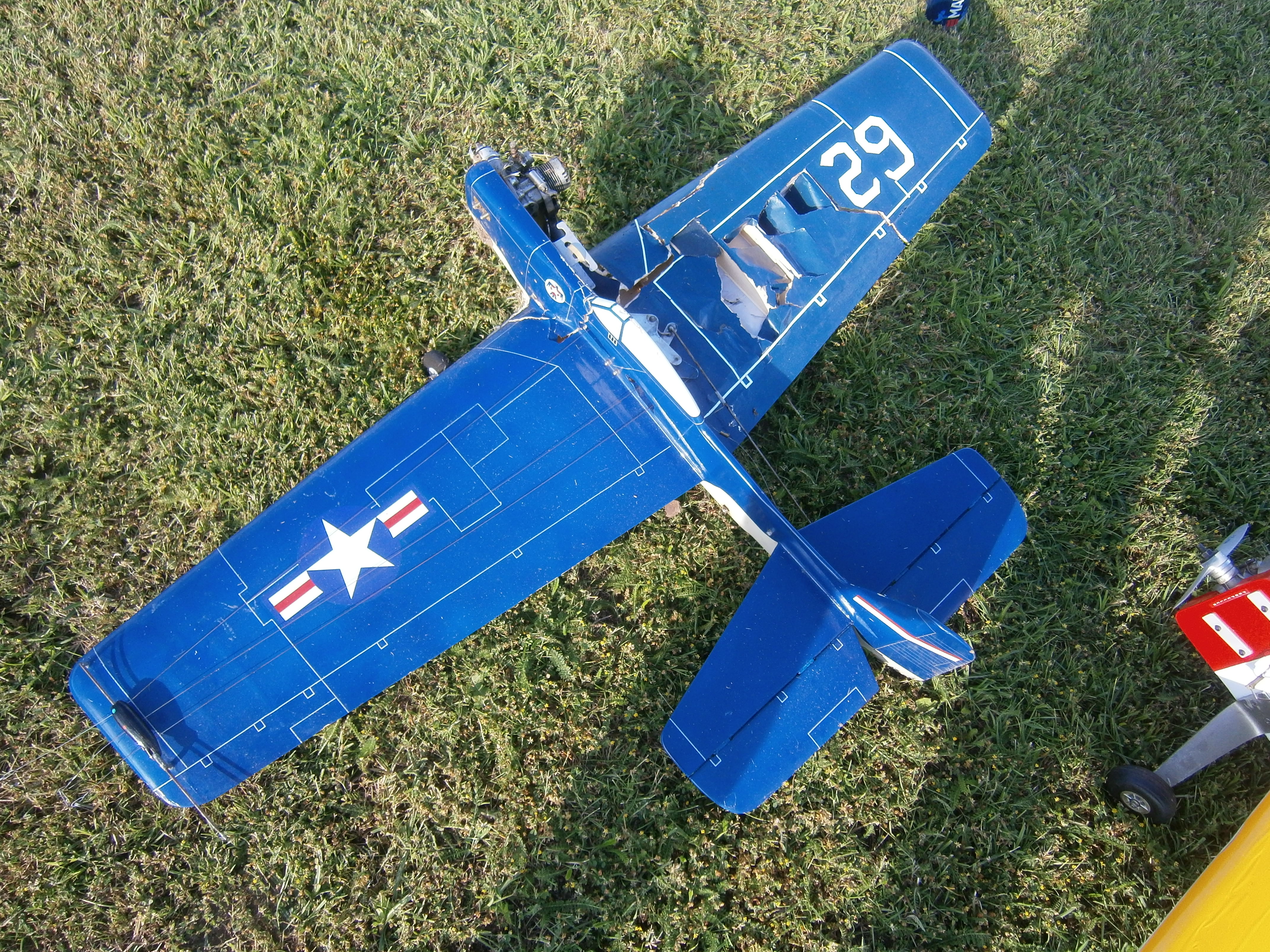 NILS' MODEL AFTER LANDING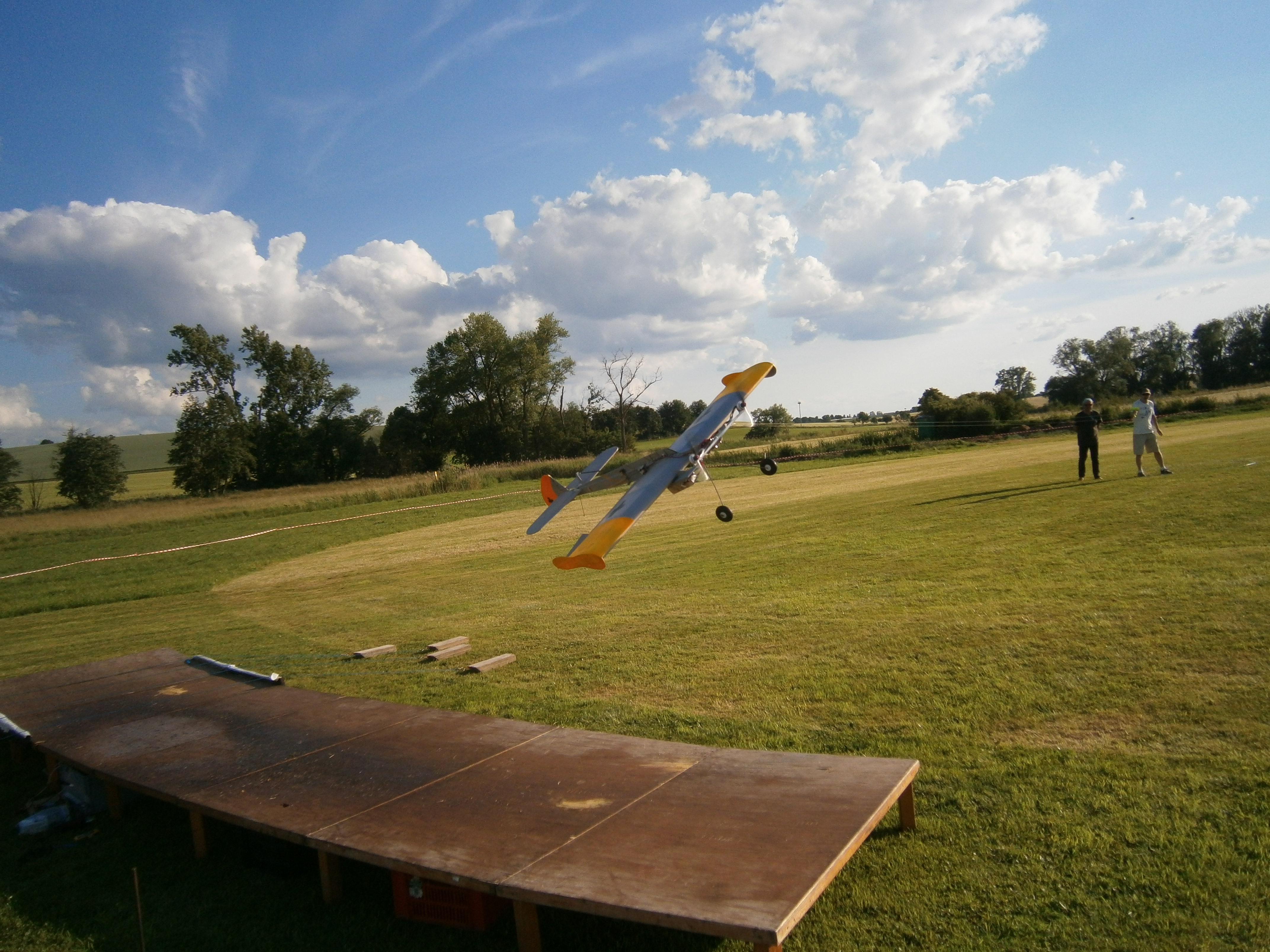 30 DEGREES AND A LITTLE BIT OF A HANDFUL?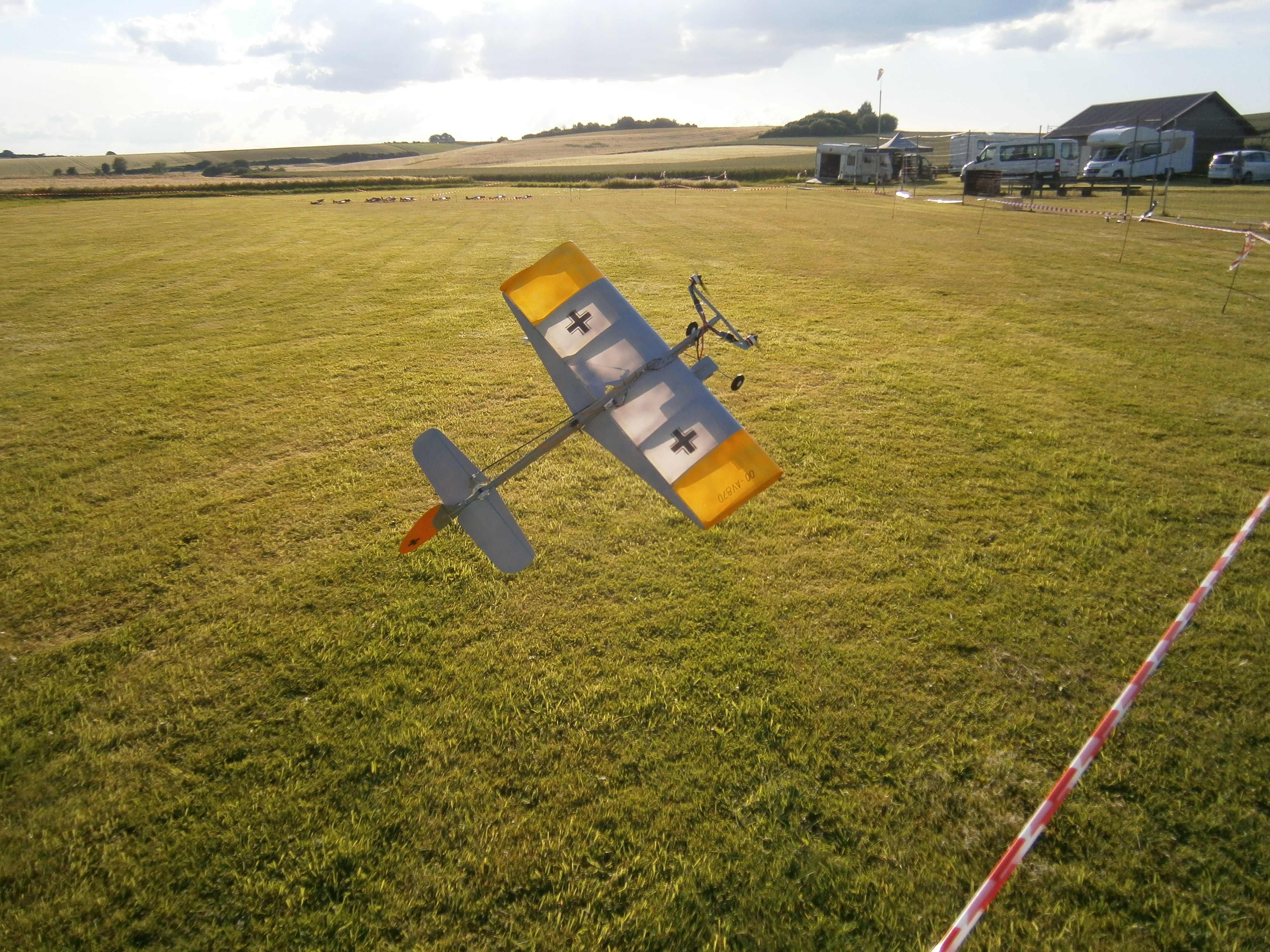 MEAN MACHINE – ULTRA SLOW FLYING!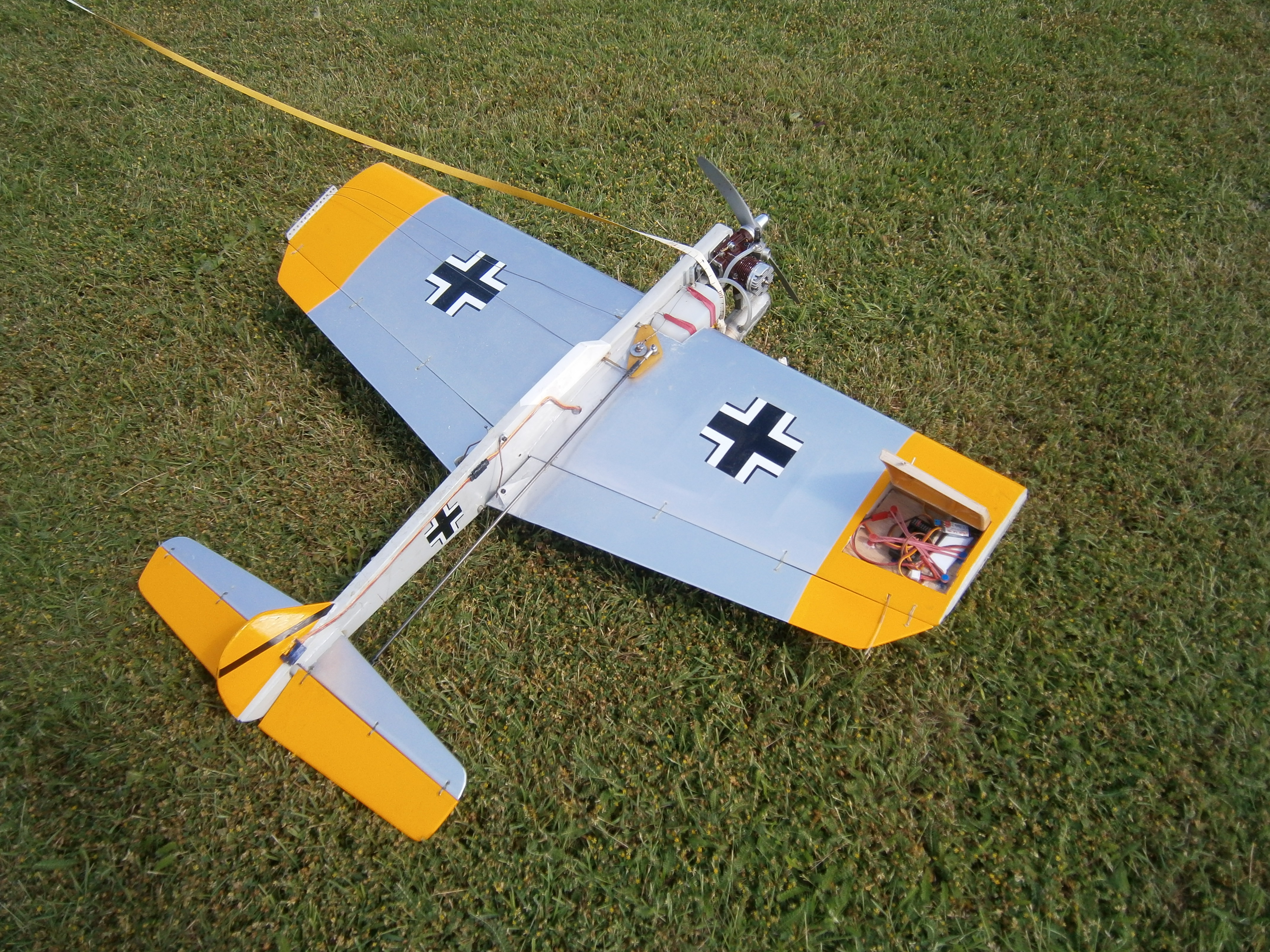 ROBERT'S NEW PLANE – (Flyco – I REALLY like it!)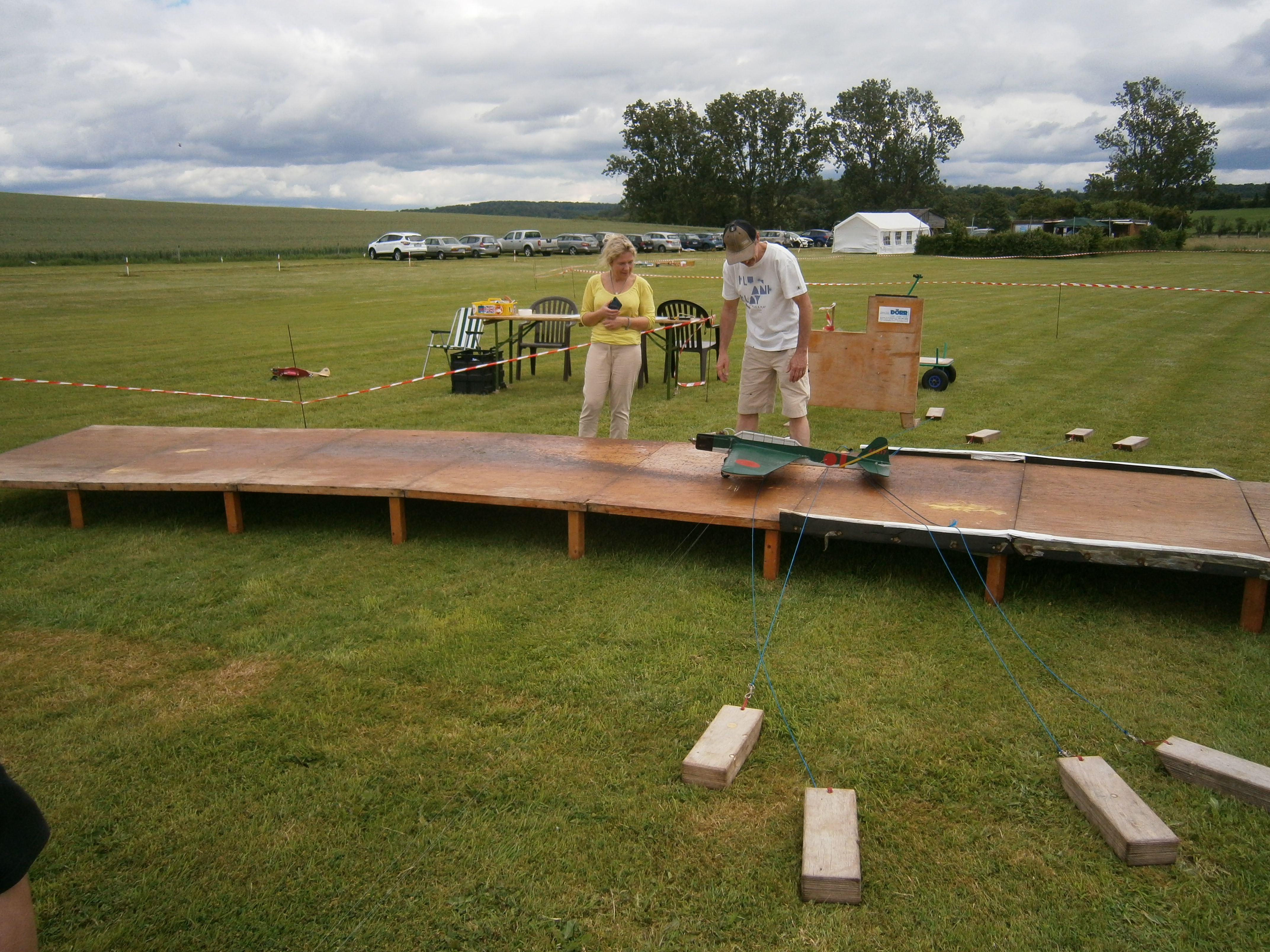 A 'VAL' VERYWELL HOOKED!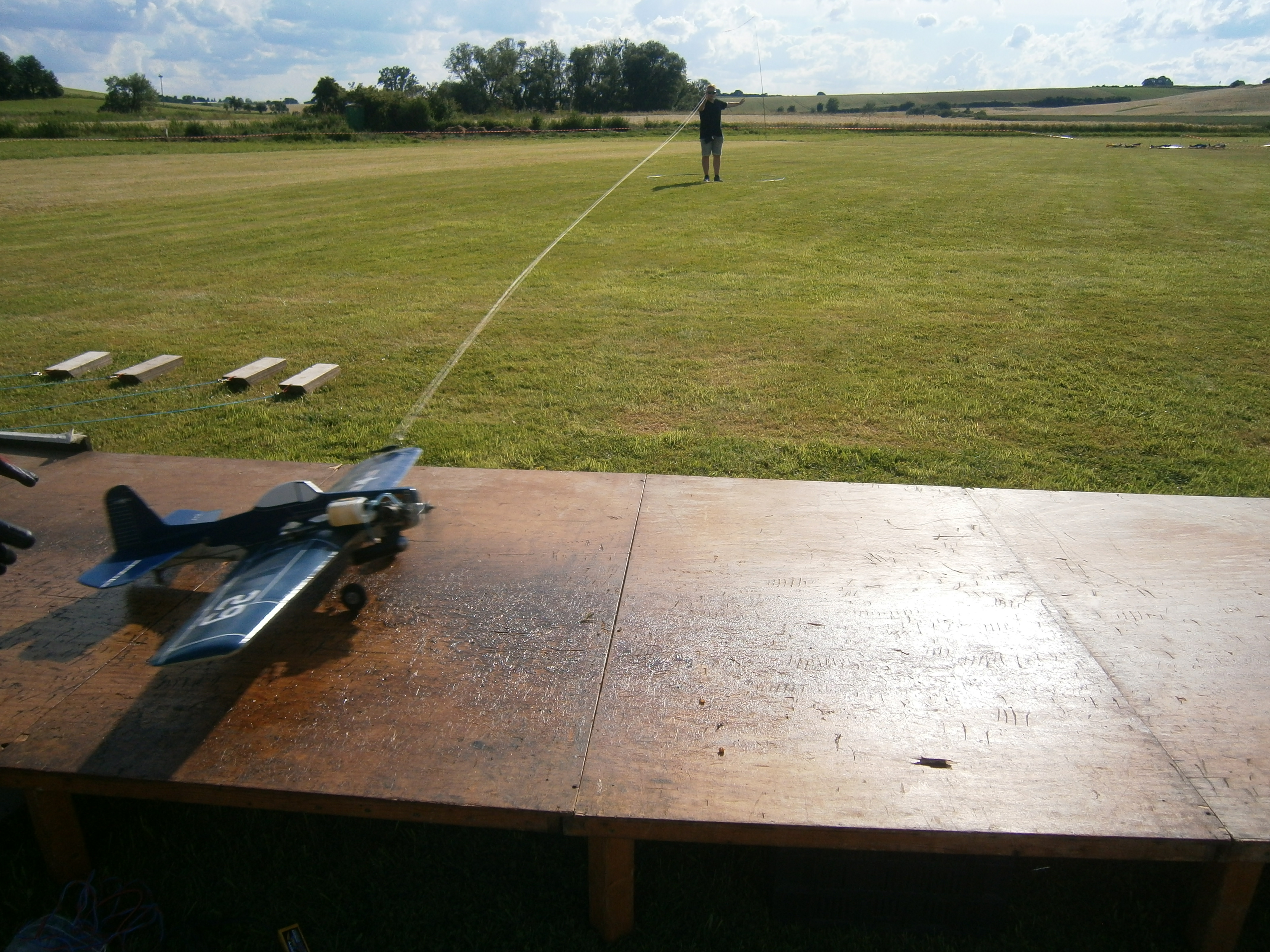 NILS' TAKE OFF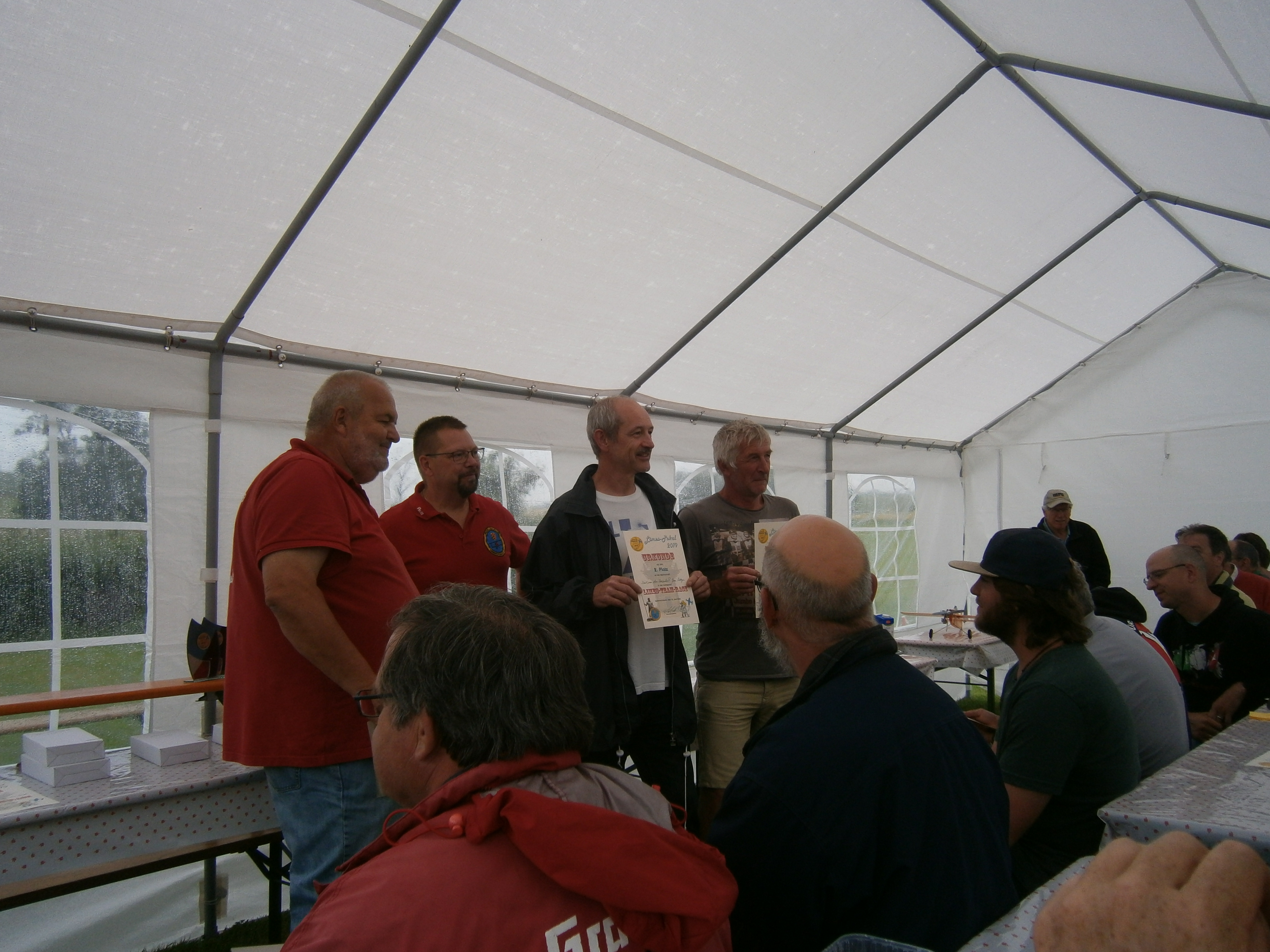 THE PRIZEGIVING – A GREAT DAY'S FLYING!