Here's a report about an unexpected extra Carrier event in Germany on 12th October – it wasn't scheduled and seems to have been all the more fun because of that! Jan Odeyn sent me the following words and pictures – it seems that everyone enjoyed themselves – maybe we should start doing this type of event in the UK!
"We ended our official flying season in Schwalthal, and our stuff was already put aside for the winter. Then you receive a mail from Willi Schmitz on Wednesday, saying;" I'm organising a small local competion and I will construct a carrier for that event. Interested to come over this weekend ?" It's difficult to refuse such an enthusiastic initiative so we went for another trip to the German border. Willi has good connections with the weather-gods as on Sunday we received a mild 2B and for some people it was T-shirt temperature.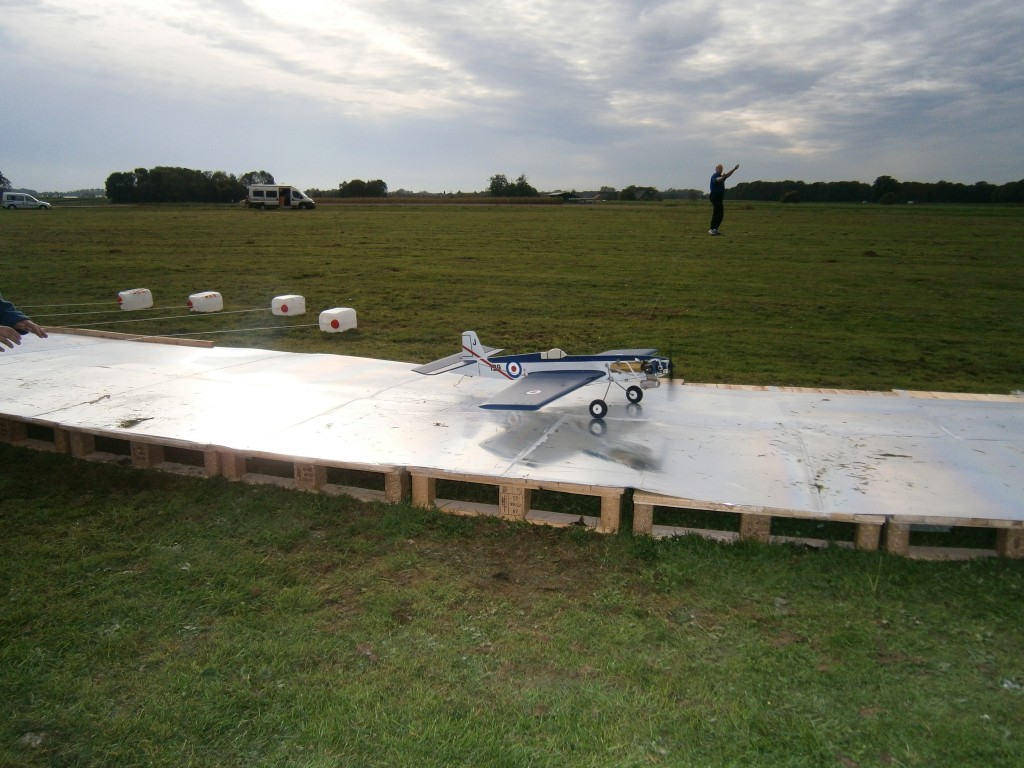 We were told the deck didn't conform with the official rulebook and so it was; the width was 1m 20 (about 48″) and as it was built on pallets it was much lower to the ground (like American decks!). There was also no way to move it around; there was a slight backwind for landing but we considered it good practice.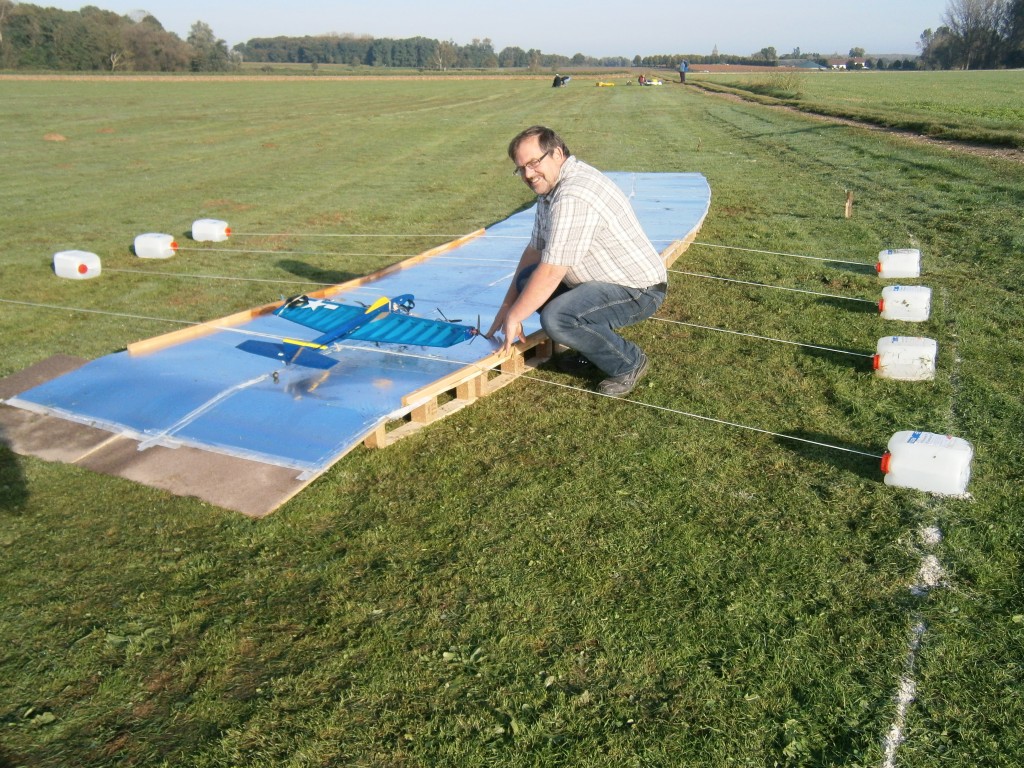 After the F2B competion was flown  we realised that we lacked a dedicated judge, so the decision was made to do that ourselves .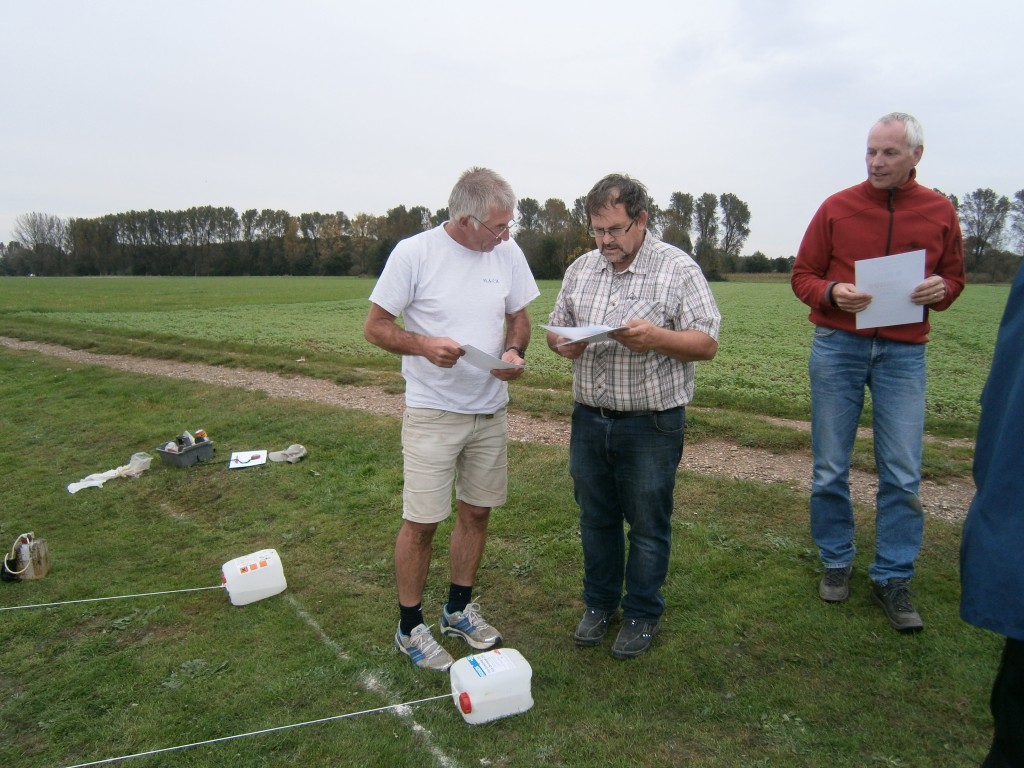 Everyone took his part in timing and judging.  Suddenly the new deck became very busy as we used it to fly with the planes that were on the deck on that moment, although only 3 planes were used. There was a fierce battle between father and sun Willi and Aaron Schmitz, but Willi made his first 200+ flight so Aaron will have to do better next time. Peter van de Mortel switched from F2B to carrier and made a nice flight, whereas Katja Ritter had difficulties with the narrow deck. Peter Gründel took the opportunity to take some extra practice, while veterans Detlef and Jan used their experience to take the lead. It was already late afternoon when the hook of the Guardian failed due to metal fatigue, and that stopped activities, but what a wonderful surprise Sunday! JanO  (PS; No planes or props were damaged during this event!"