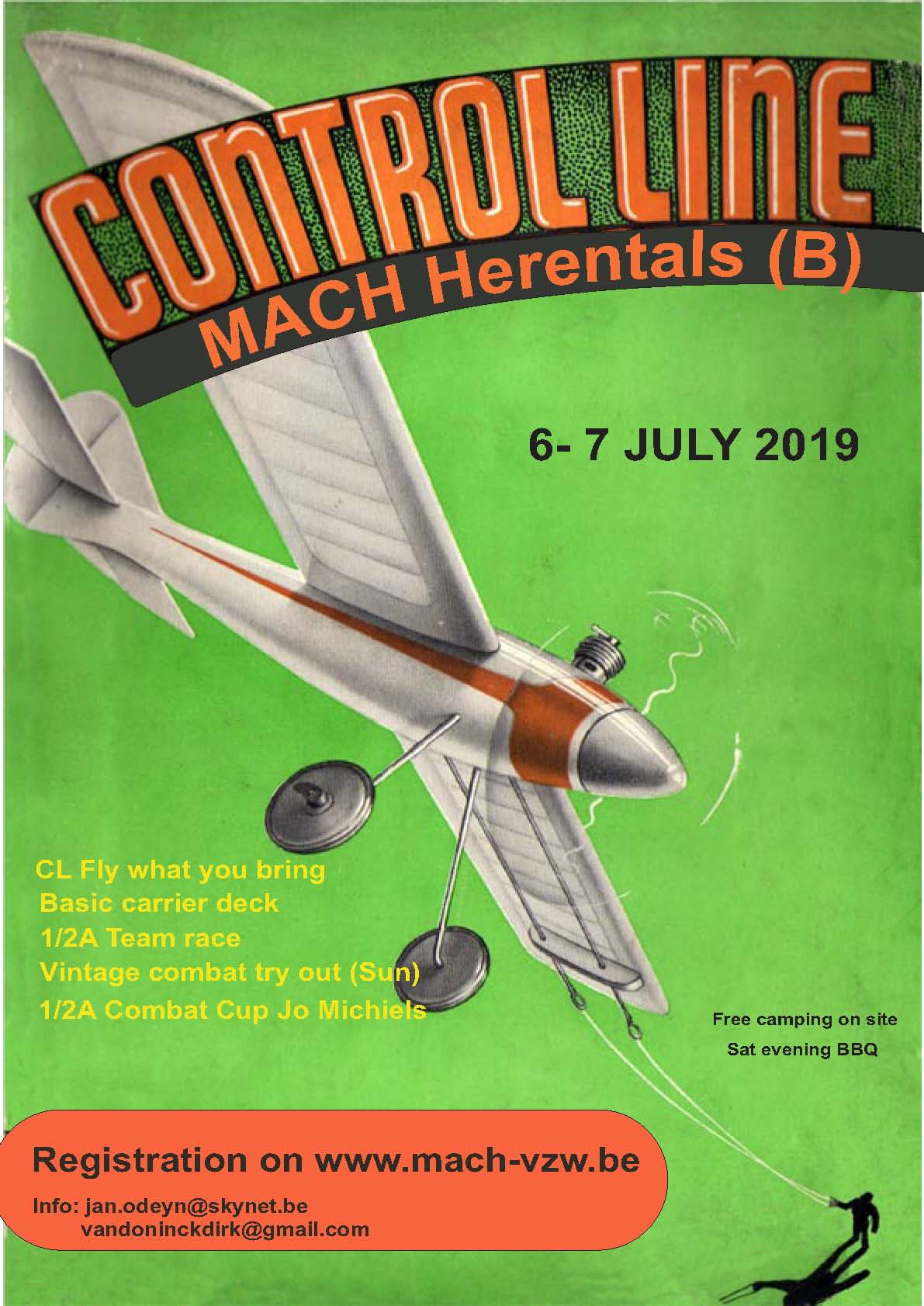 Another great weekend of varied C/L flying at Herntals in Belgium, with thanks to all the enthusiasts who organised the event and the fliers who took part. These included our very own UK superhero Nigel Frith, who is redefining the art of the possible in Carrier with his ultra-lightweight models. His winning score of 326.2 points was more than 60 ahead of second place man Jan Odeyn – is this a good thing for carrier generally or not? There has been secretive talk behind the cafe at Old Warden regarding the possible creation of different Carrier classes for I/C, or heavier, or full(er) bodied models to reward those persevering with I/C power, or building more robust or scale-like models.You could almost argue that non-Nigel type models are now actually pretty much vintage, and so could operate within an organisation like SAM35, in the same way that F2B and Vintage Stunt have taken different paths… any thoughts, chaps?
Hey, my apologies for hi-jacking the Herentals Report! Back on track, here is the results sheet: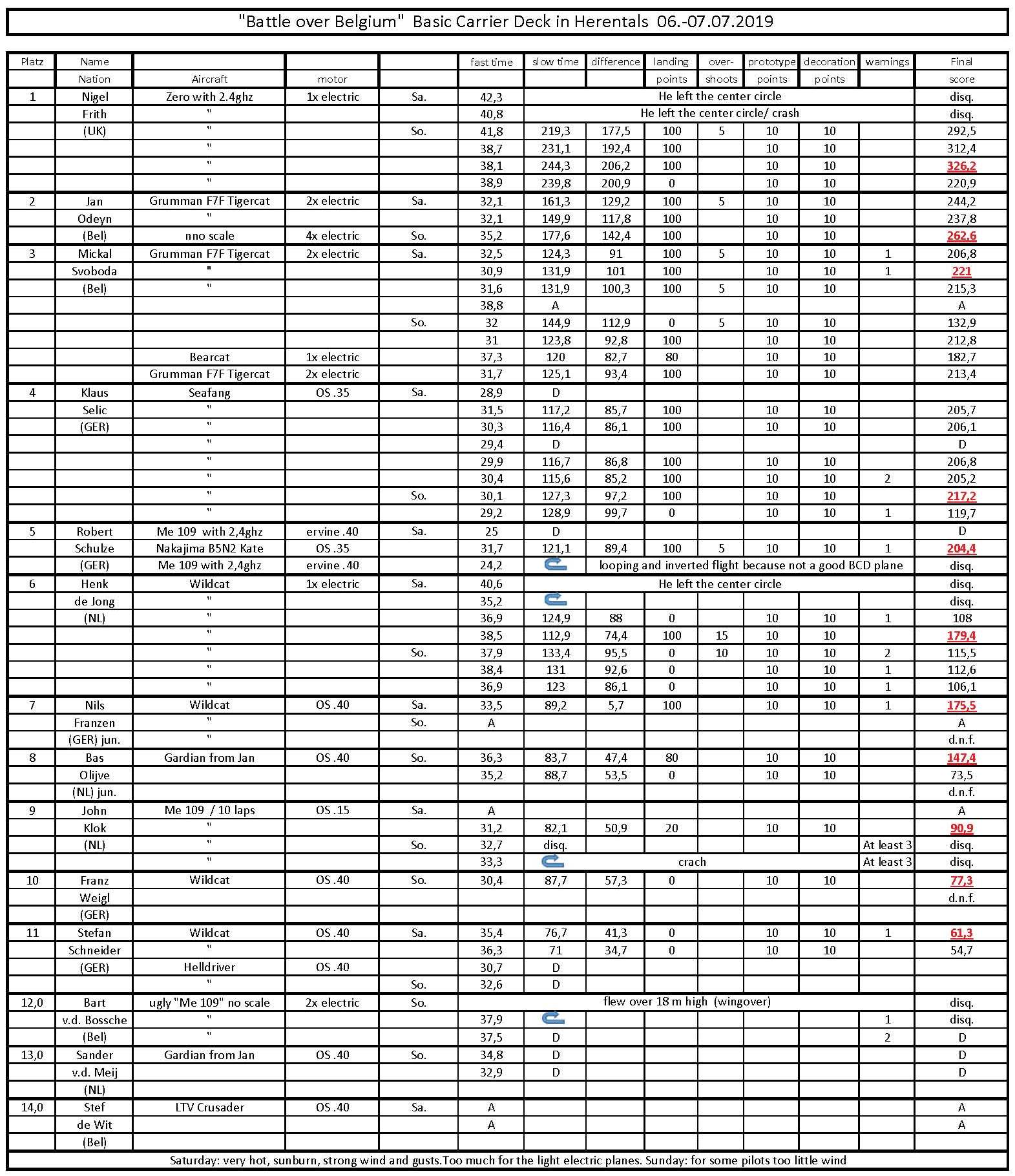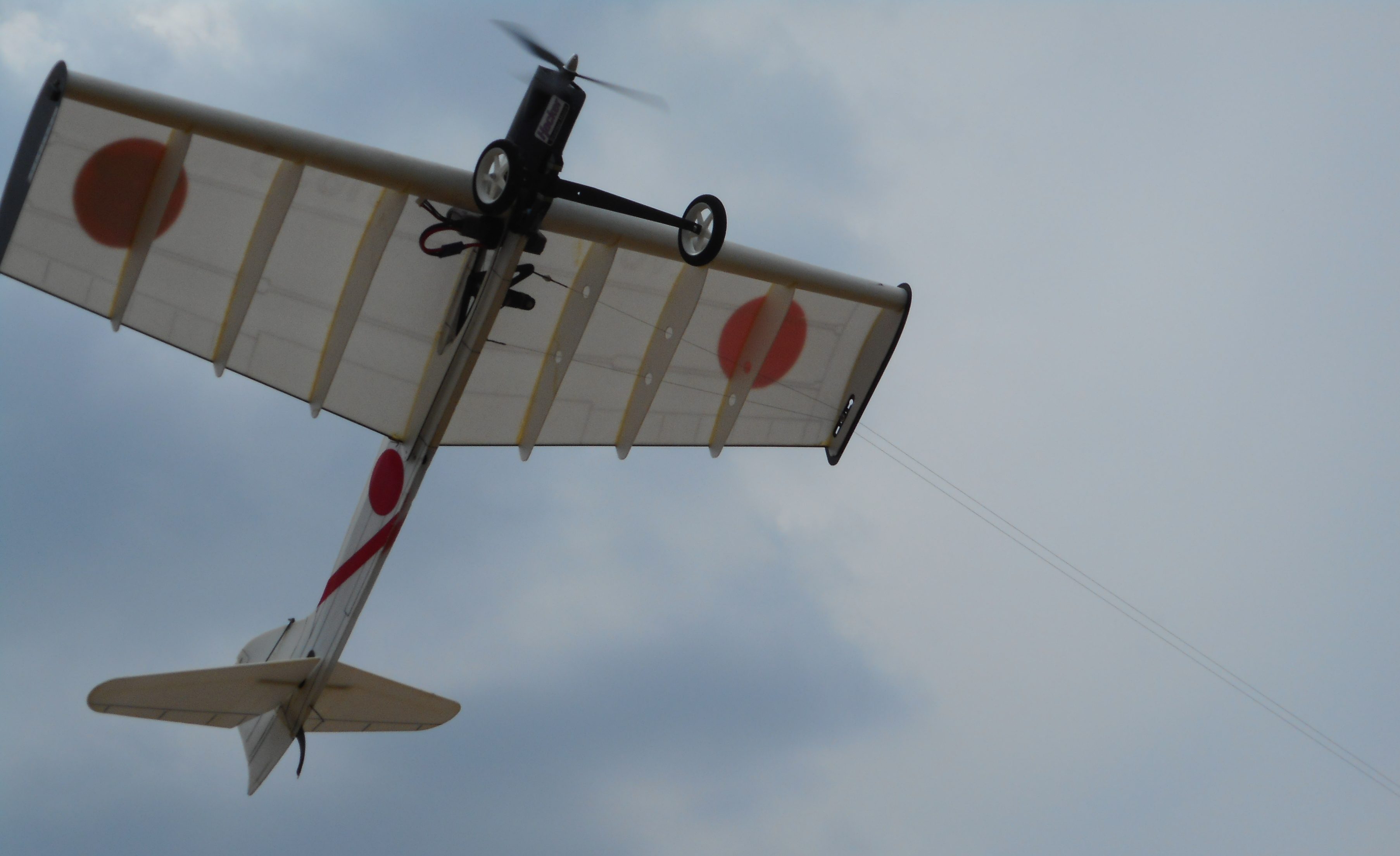 This is the one to beat – Nigel Frith's Zero…
..and this is Bart's FrankenSchmitt, built to do that (just needs trimming)!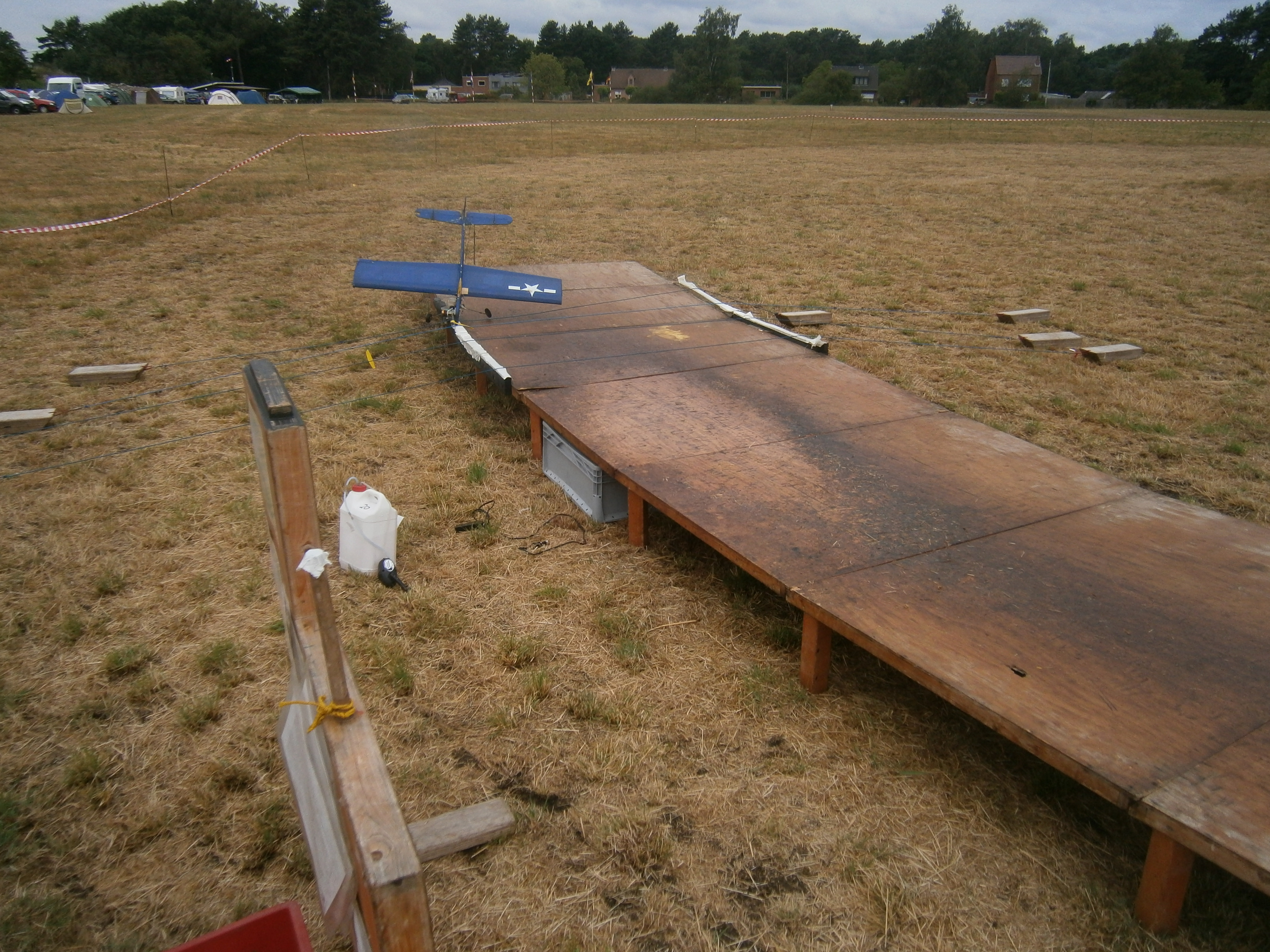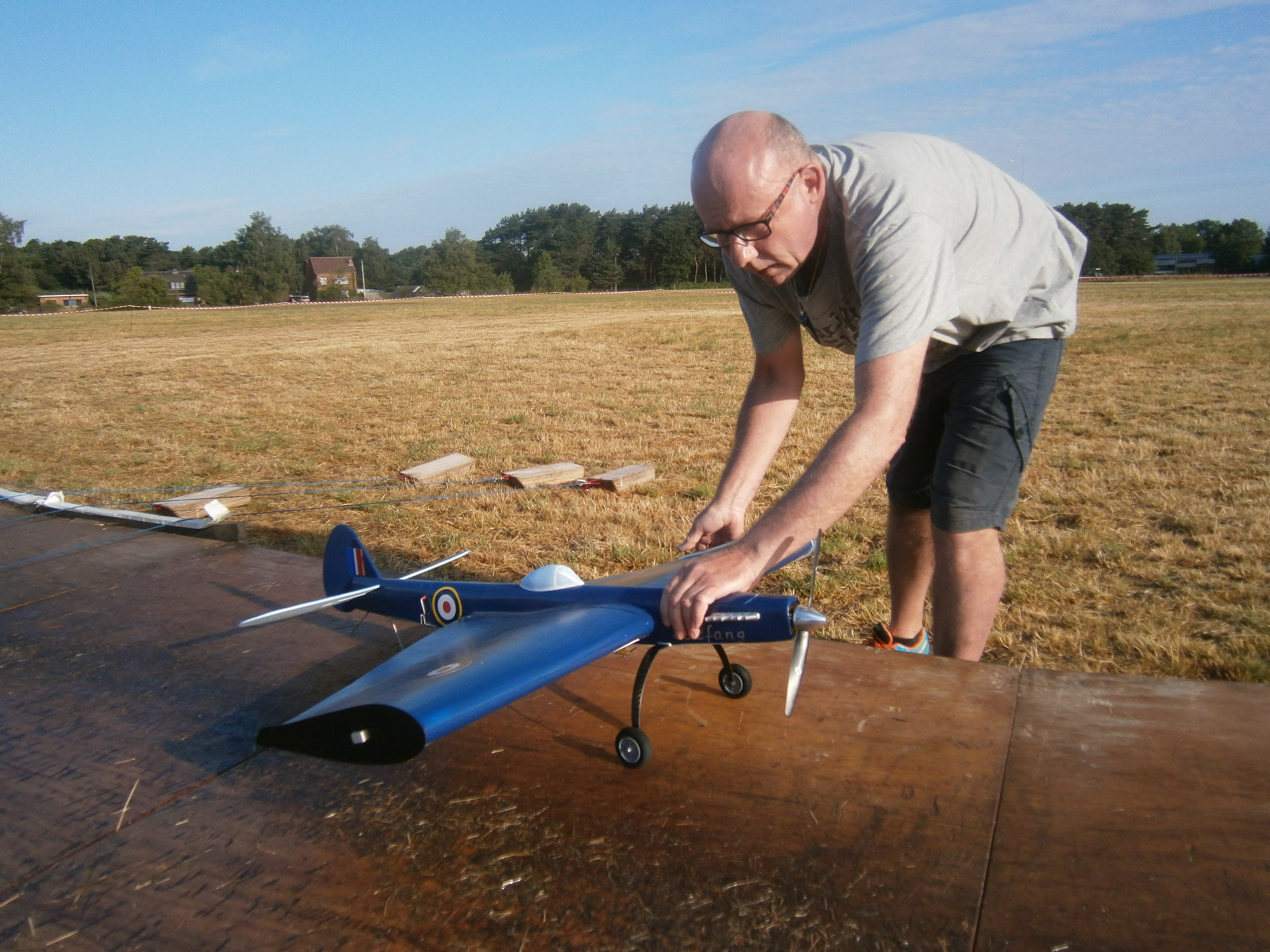 Nigel contemplates his broken Zero after a crash in the centre circle…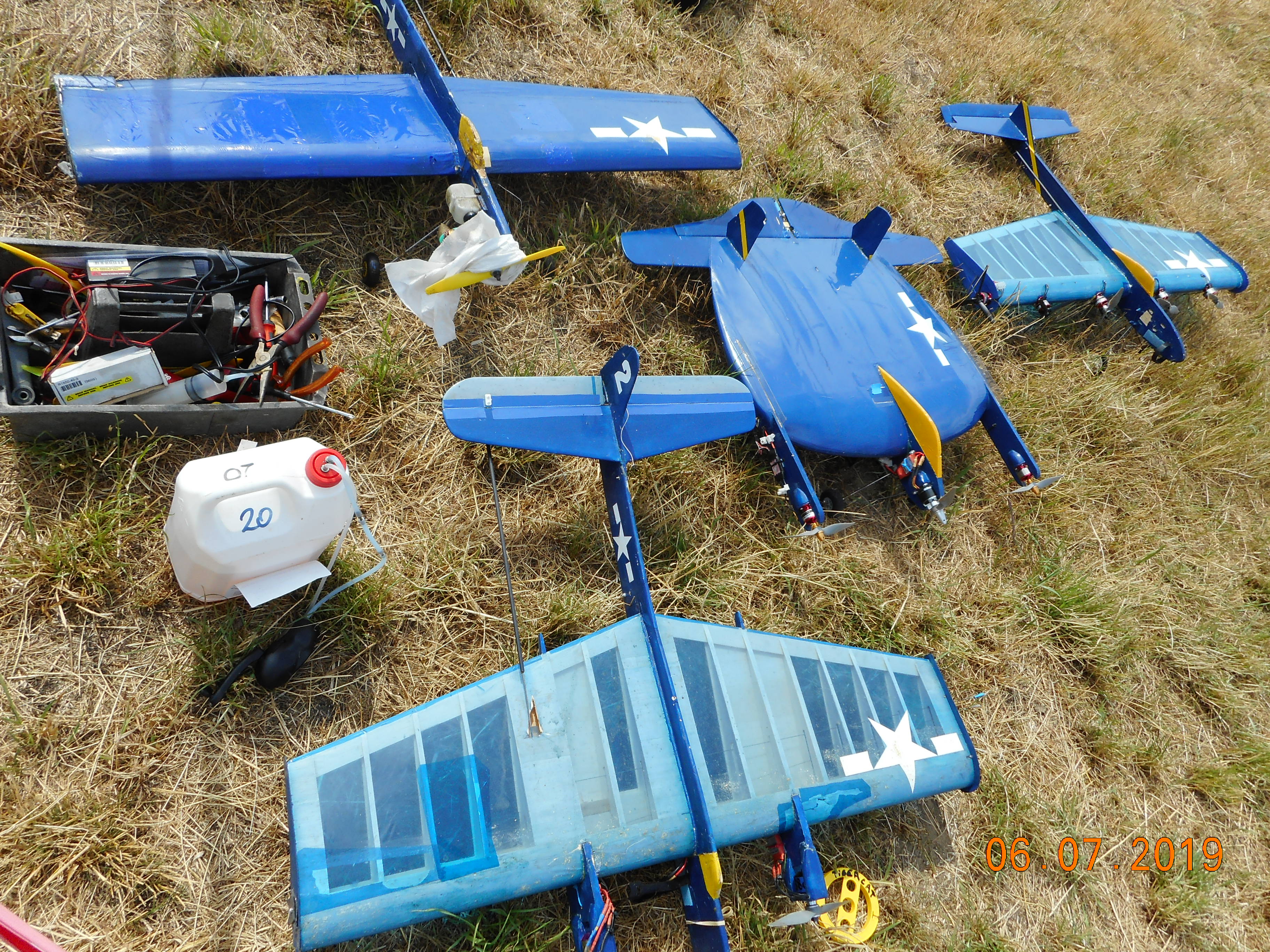 Four models, 11 motors from Jan Odeyn!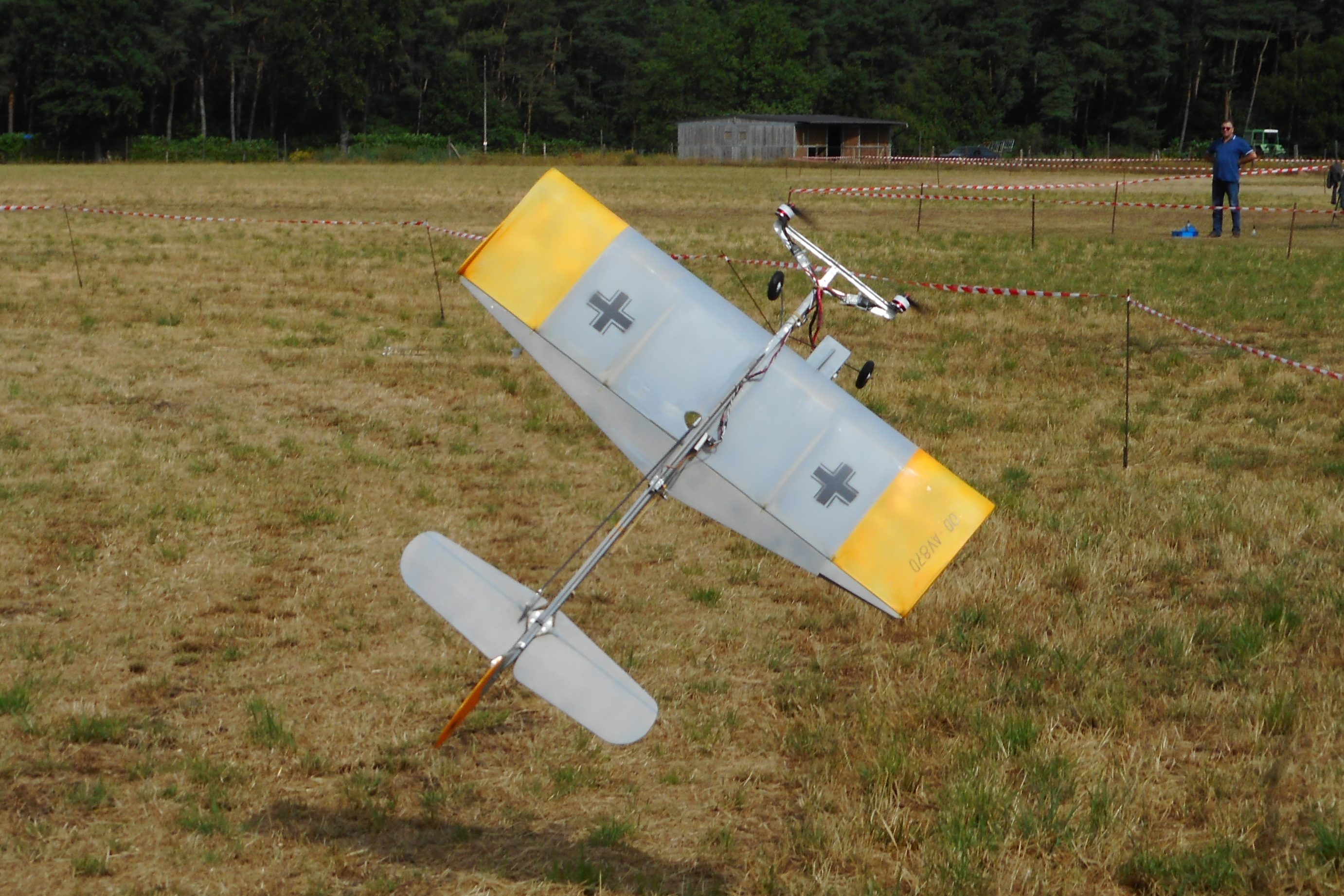 …right on the limit!