---
---
The Herenthals meeting looks like one for the diary next year! Here's a report from Max Uttien: "We all enjoyed a great contest and fly-in at Herentals Belgium, featuring F2B stunt and BCD. On Saturday, we had good flying weather, cloudy, almost no wind and dry. On Sunday, there was more wind and occasional rain. There were 18 participants from Belgium, UK, Germany and Netherlands, with Jan Odeyn just edging a win from Mickal Svododa by 262.9 points to 257.6. Have a look at the scoreboard – to get a top six placing you needed to score over 230 points – wow!  Despite Jan's success with his electrically-powered models, many contenders (such as the 2nd and 3rd placed pilots here) are staying with I/C,The organisers provided camping facilities at the event for tents and camper-vans, and as always, there was a good atmosphere and facilities through the weekend, including Belgian beer and an excellent barbecue with friendly club members behind the bar. Everything was VERY well organized – thank you!!
Thanks are also due to Max for his pix and report and also to Robert Schulze for sharing his excellent photo album with us (link above) – that BBQ looks yummy!
---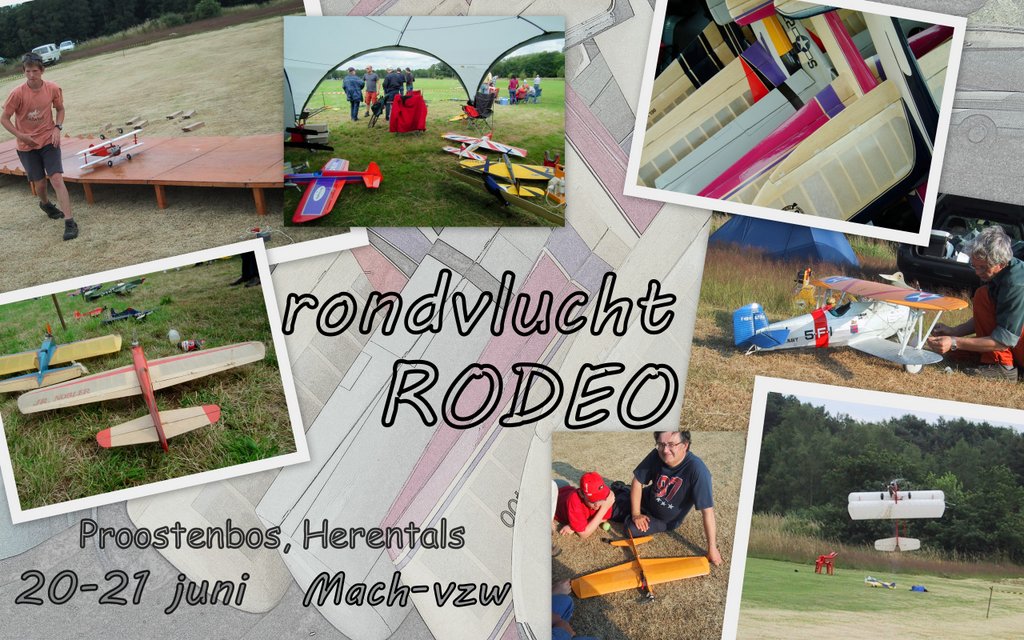 ---
Let's take it from the top – here's the pilots and their planes in order of finishing!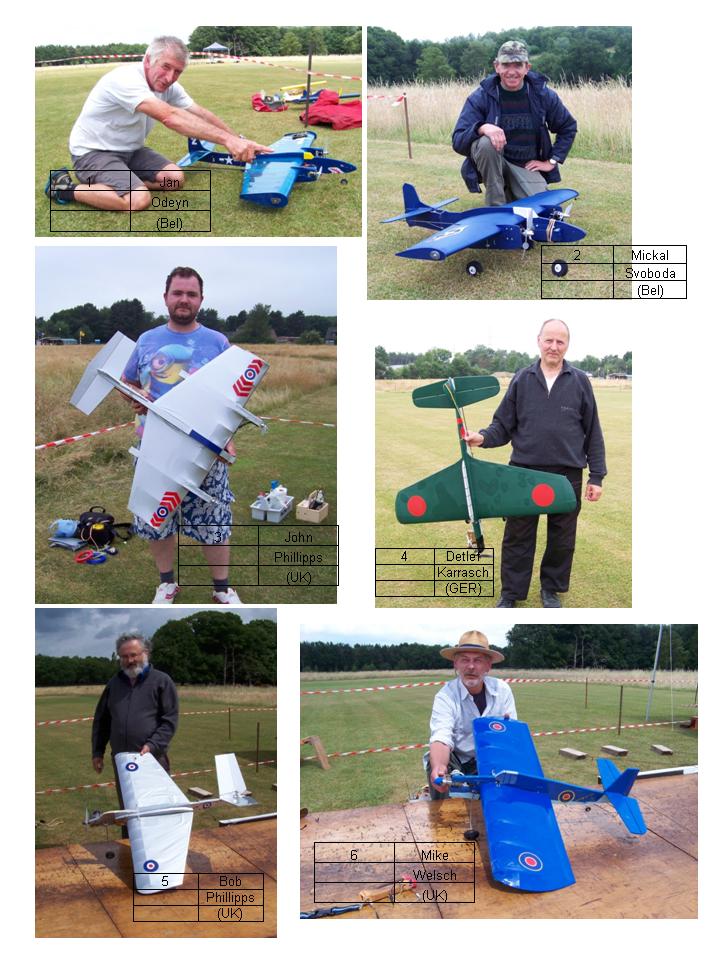 ---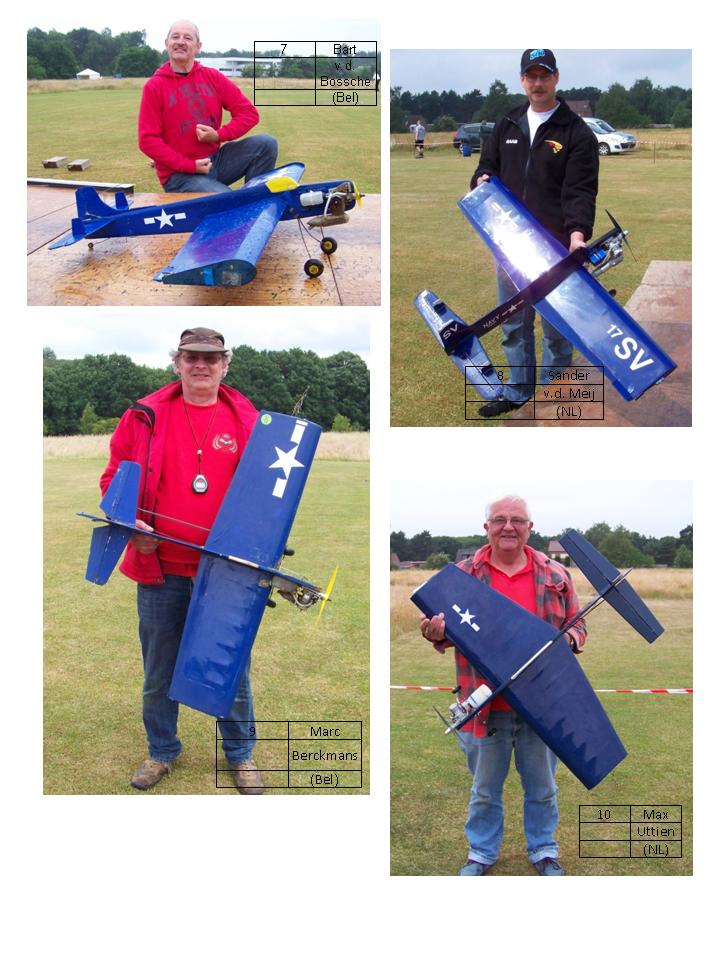 ---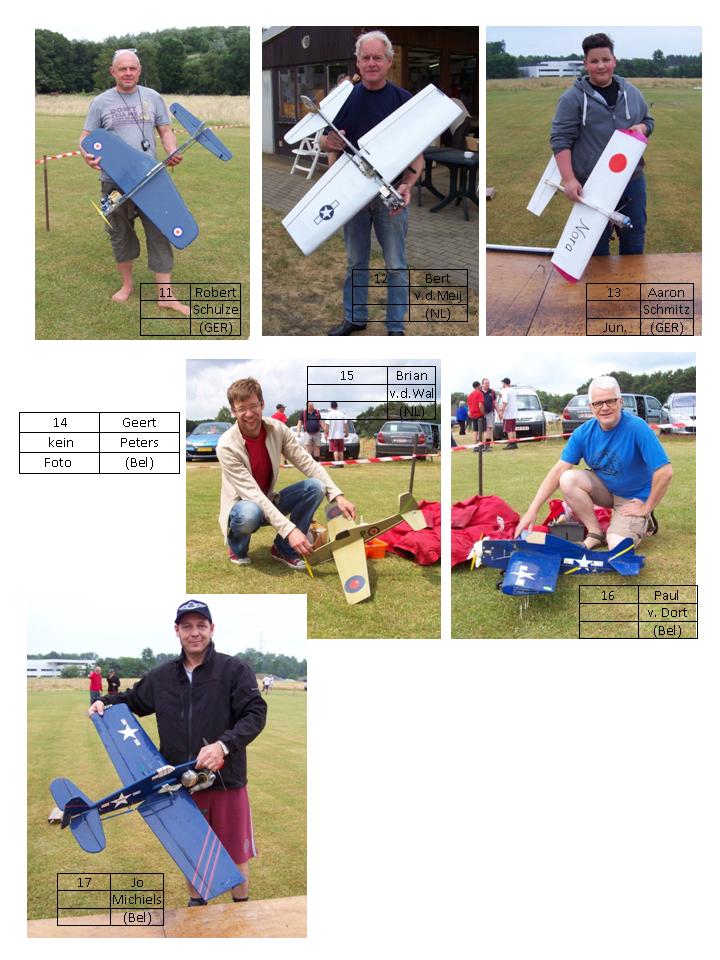 ---
 …and here's some more shots taken during the meeting…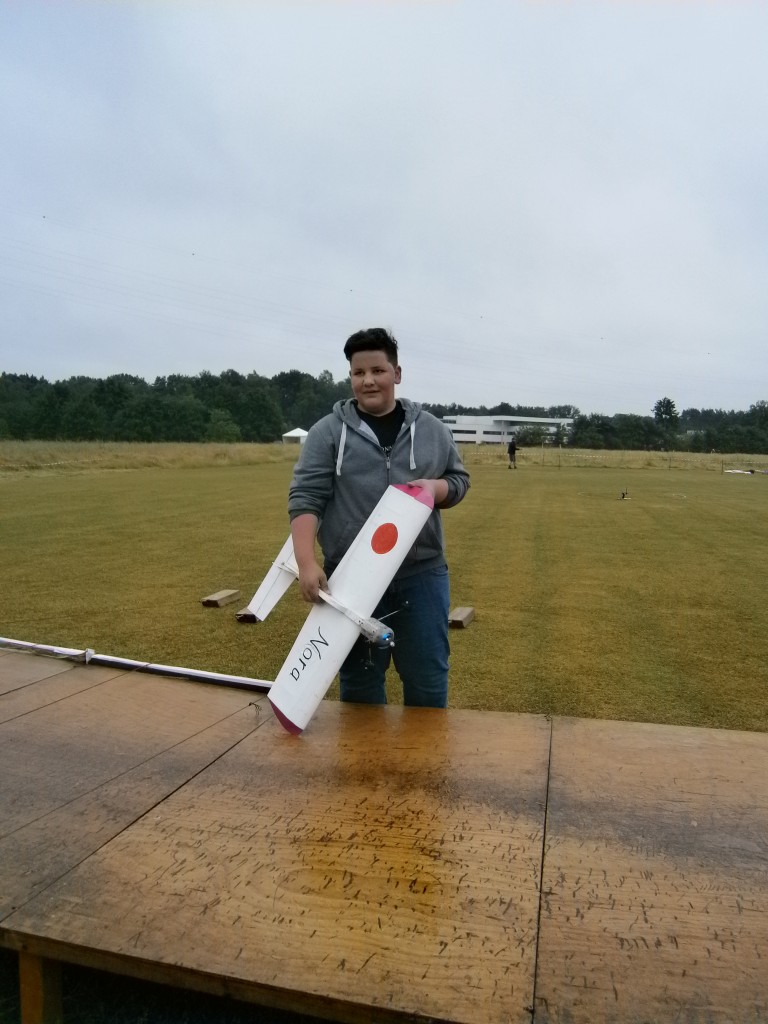 Aaron Schmitz's new plane – at 15 years old Aaron was the youngest competitor and took a very creditable 13th place!
---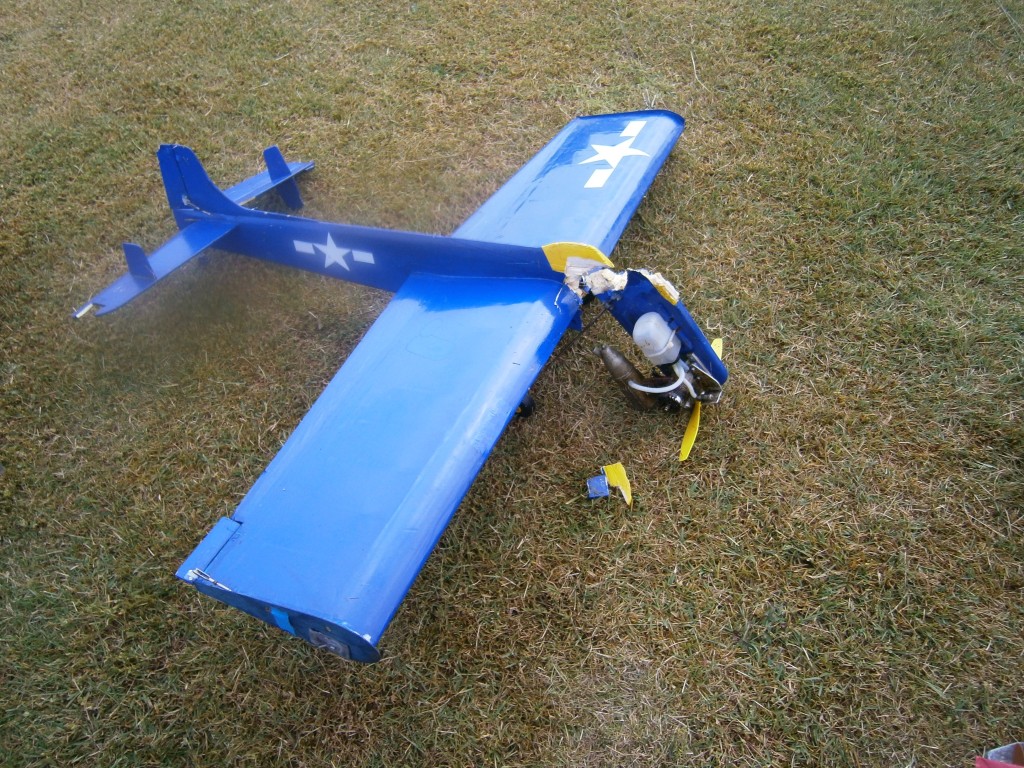 Jan wryly titled this picture "A misuse of my Guardian!" – still, he does lend it to any pilot who is short of a plane so I guess this is always likely to happen (but it looks repairable – so keep all the pieces, Jan) The pilot in charge at the time has NOT been named and shamed!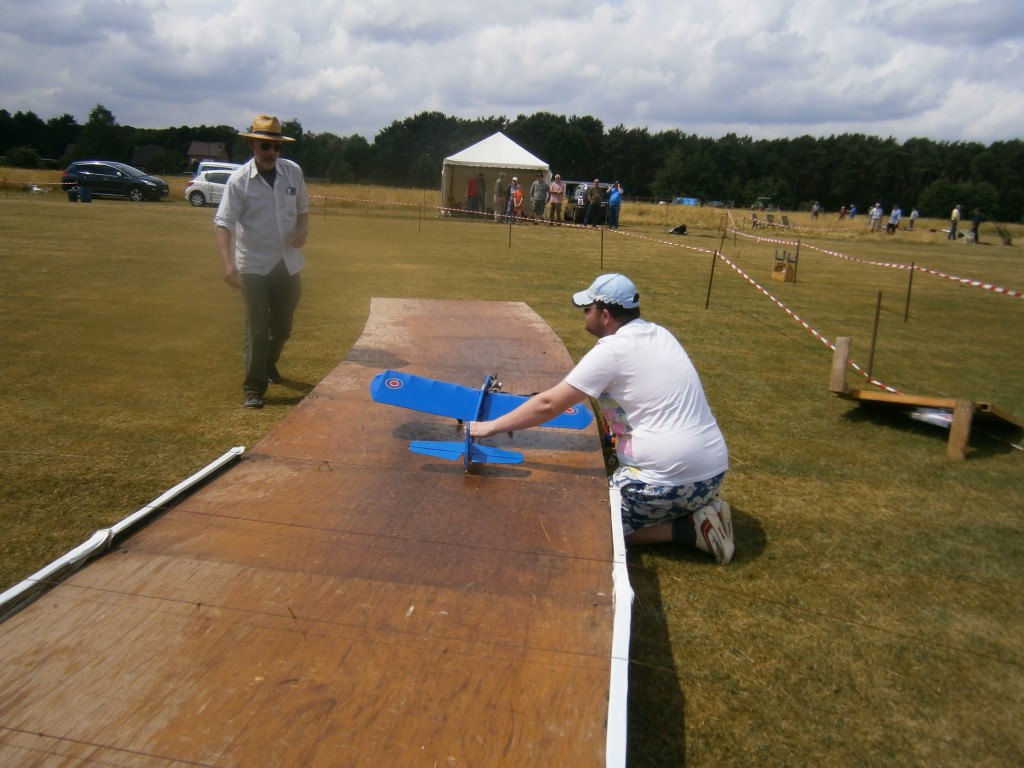 Now this photo could easily have been taken in the UK! Mike Welch and John Phillipps prepare Mike's Wildcat for flight…note John's lucky flying shorts!
---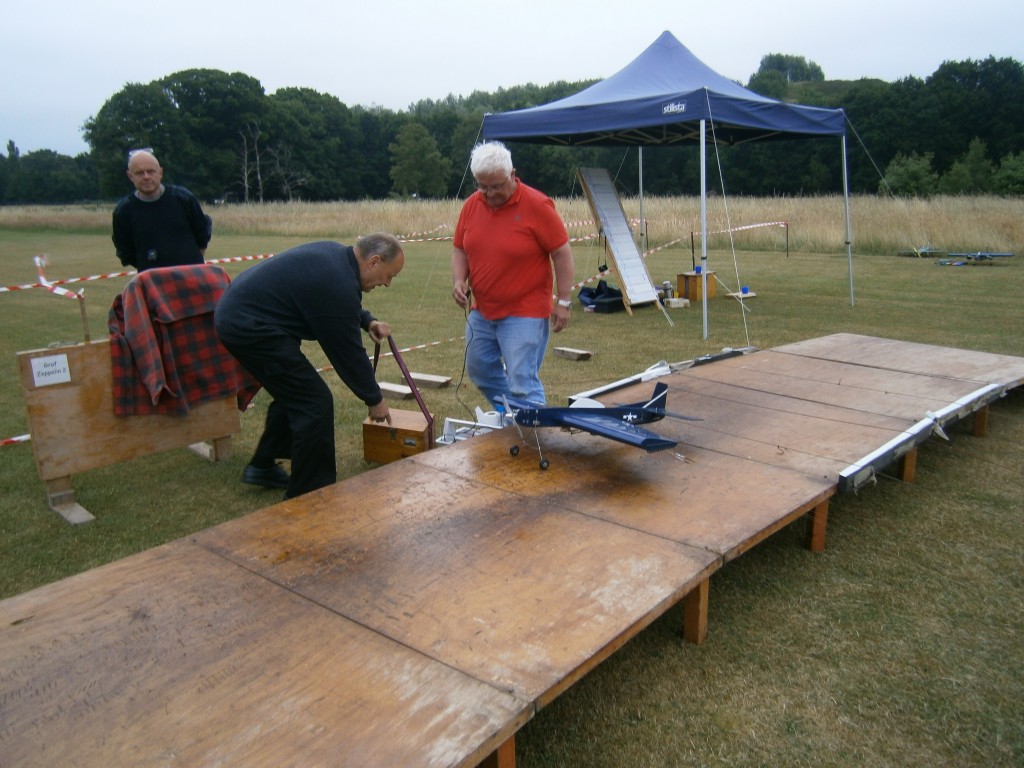 That tense moment before hooking up the glow-stick…
---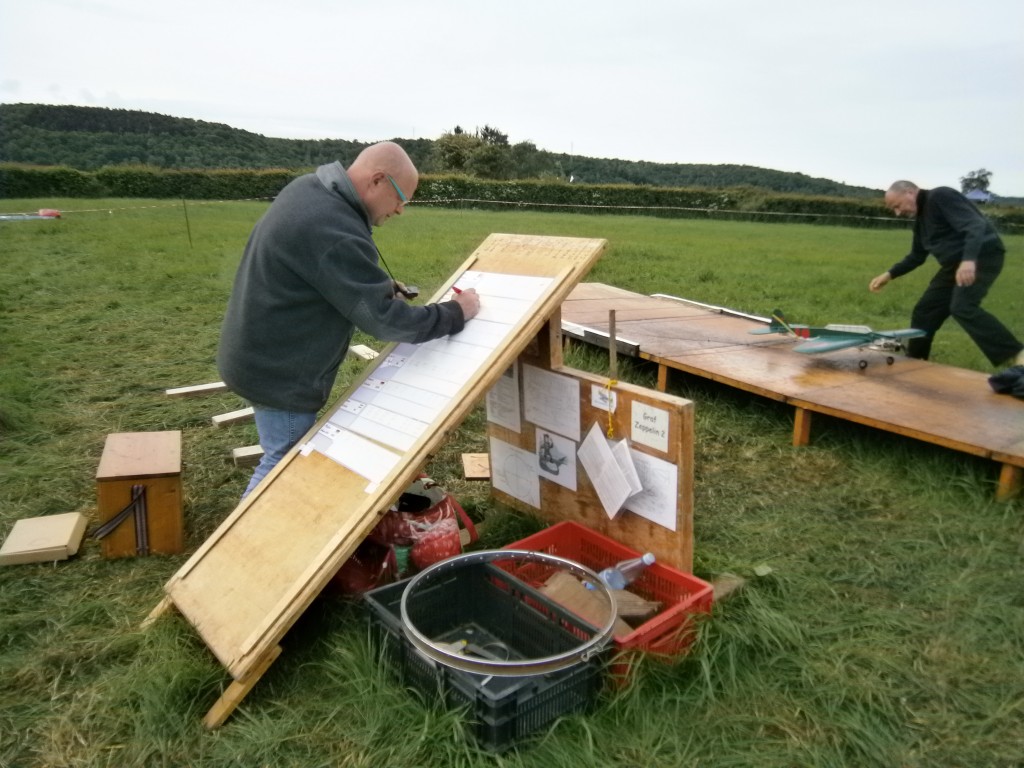 CAUTION! Judge at Work!
---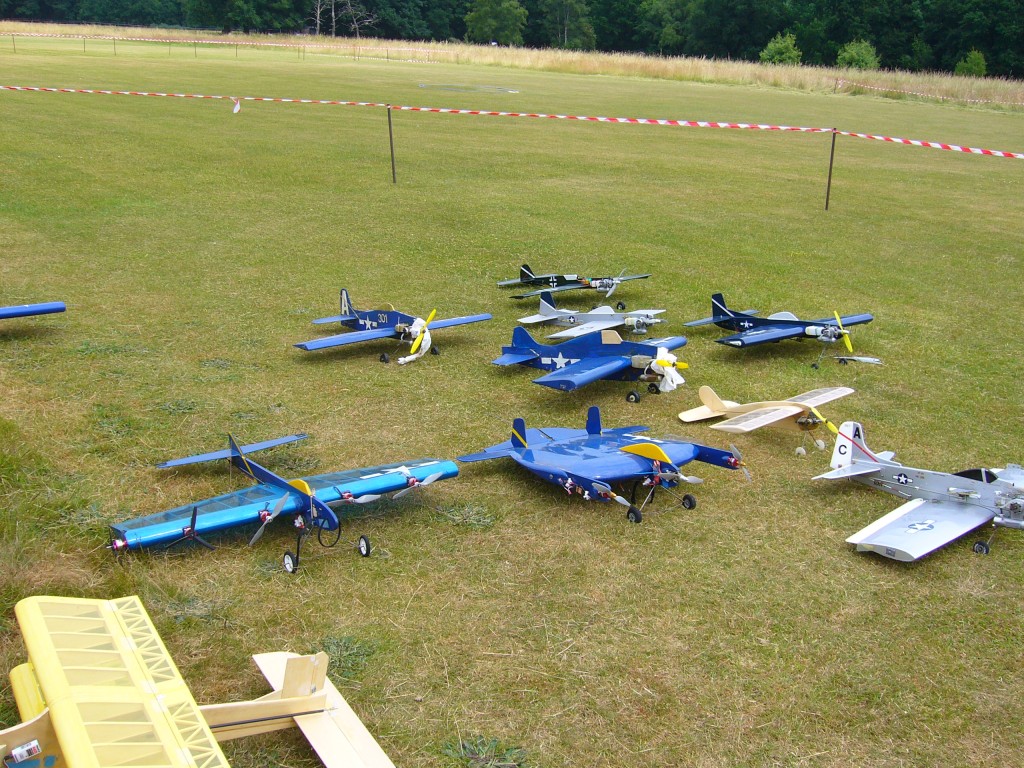 General view of the pits with some very nice models in shot
---