Here's the first report from Europe in 2016 – I do hope they'll continue sending them even if the UK ends up "BREXIT-ing in June"! The meeting took place on 7th & 8th May on a site near The Hague and it looks as if everyone had a great time in very nice weather. There was a UK presence there too with Andy Housden, Roy Green, Mike Welch and Bob Phillips featuring on the smart yellow deck. As a treat probably for me as well as everyone there, Max Uttien brought along his Class 1 "secret weapon" MO-1 for testing; it uses a lot of inspiration from the US master Eric Conley's similar record breaking Class 1 model. So without further ado, lets see the pictures. The results can be seen by clicking on the RED link above, and there's some Video too!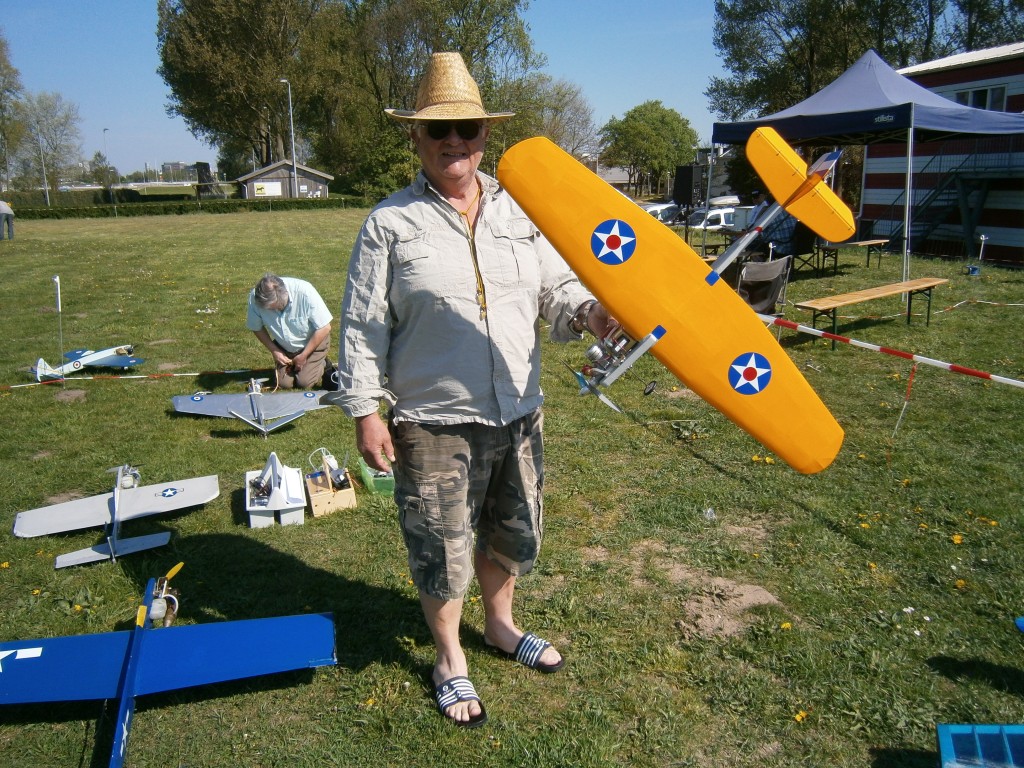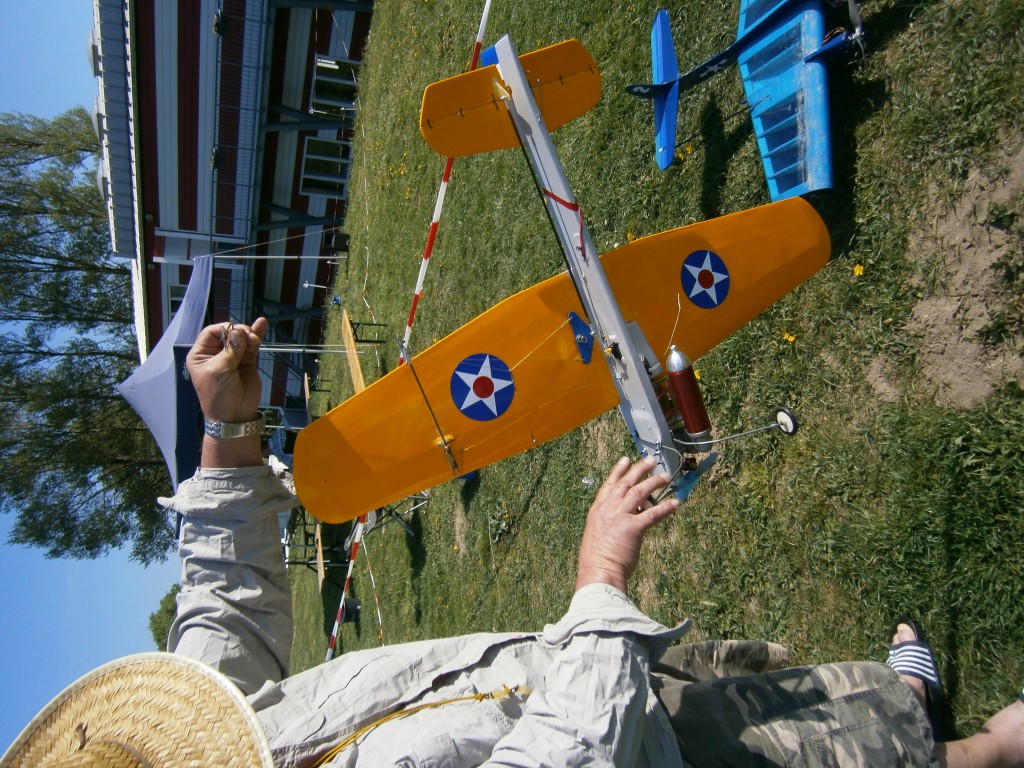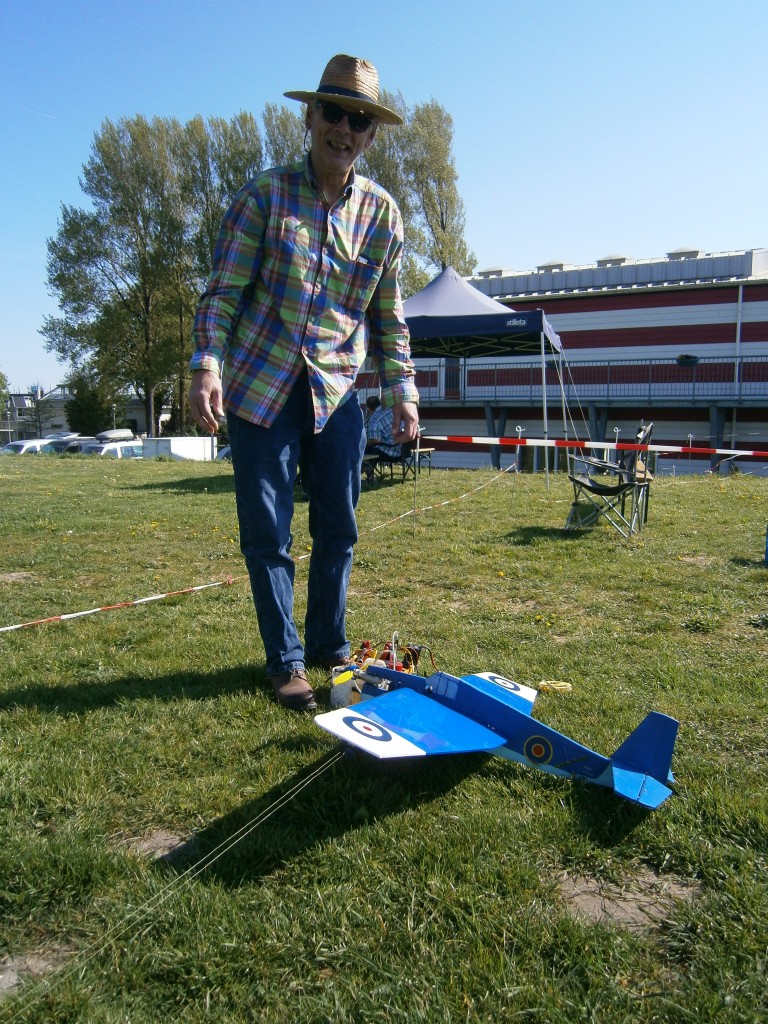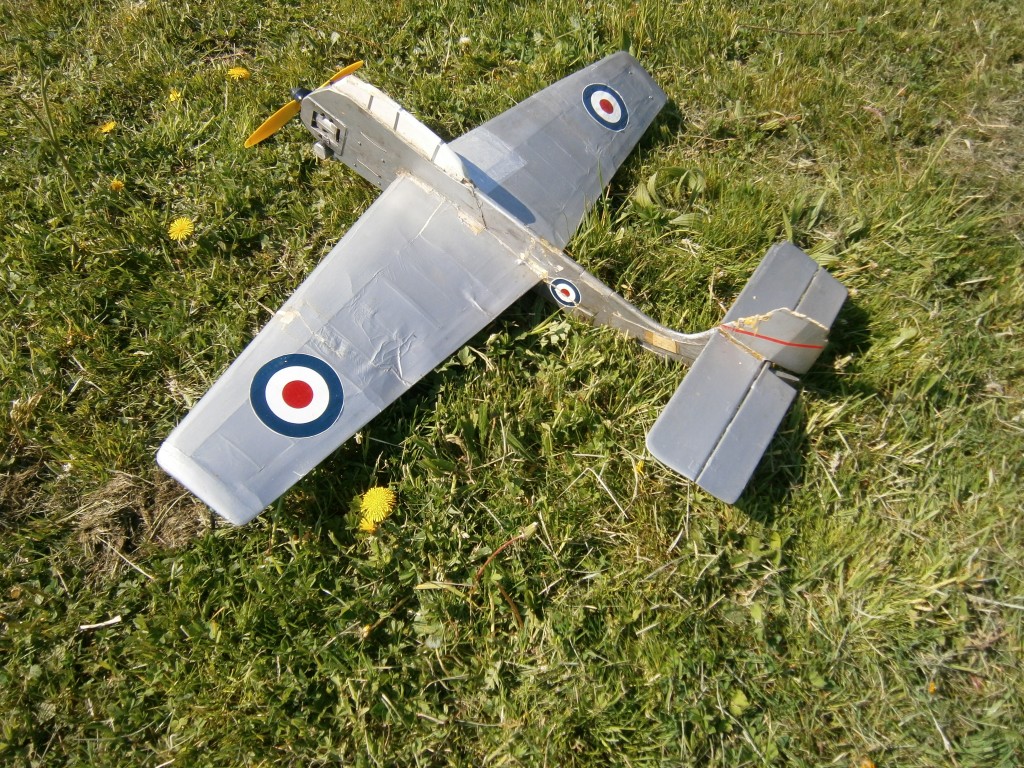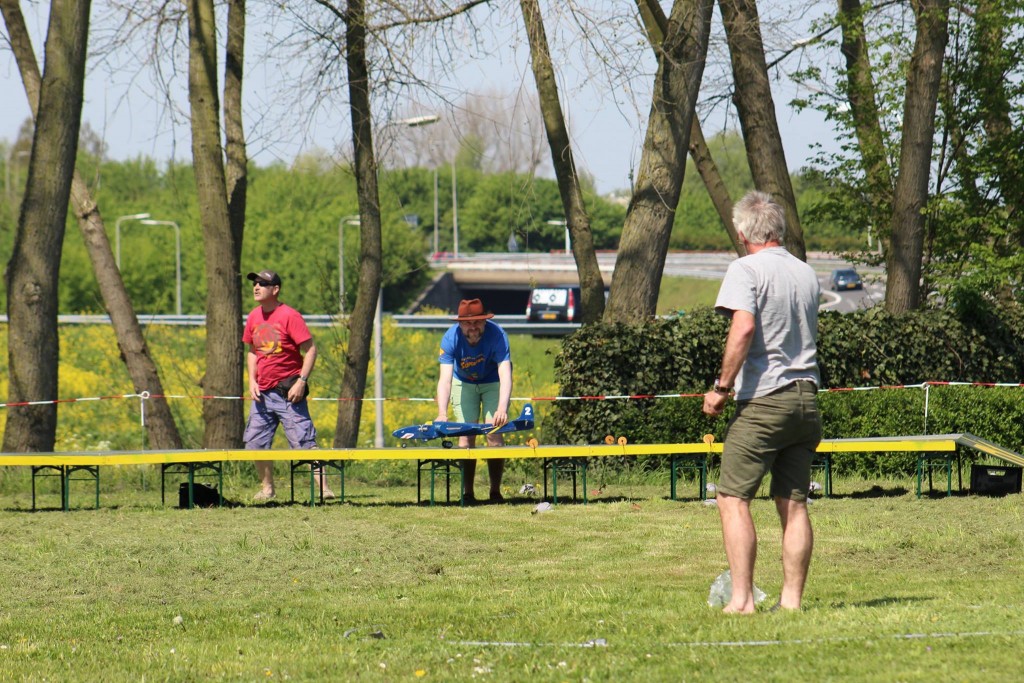 Jan preparing to launch the Tigercat for another mission…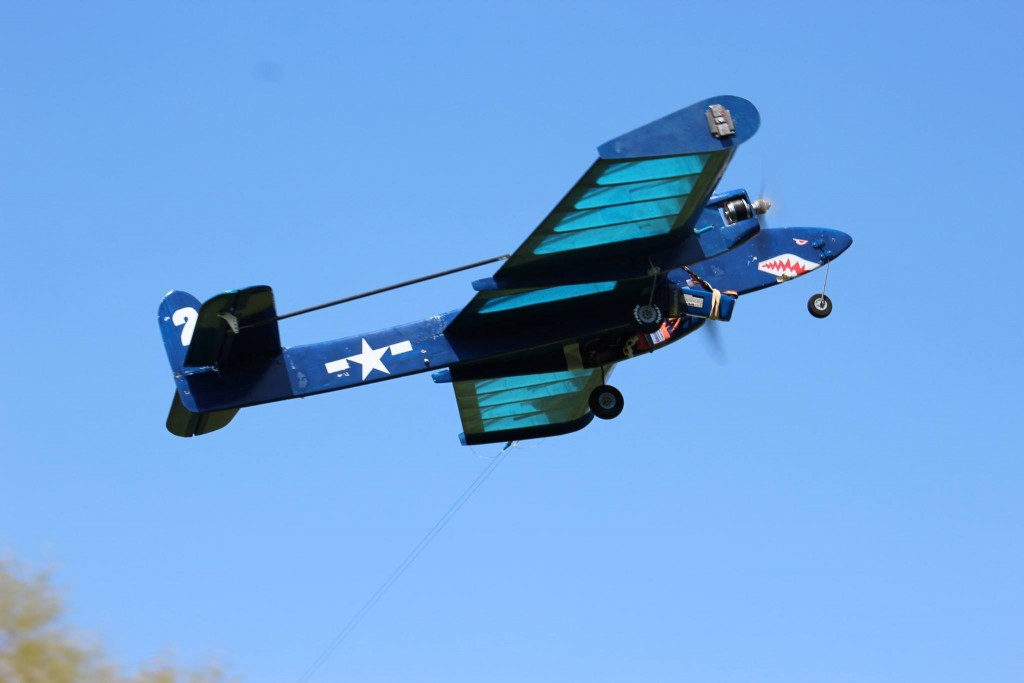 …seeking out any would-be opponents – is it just me, or does that LiPo look a bit loose?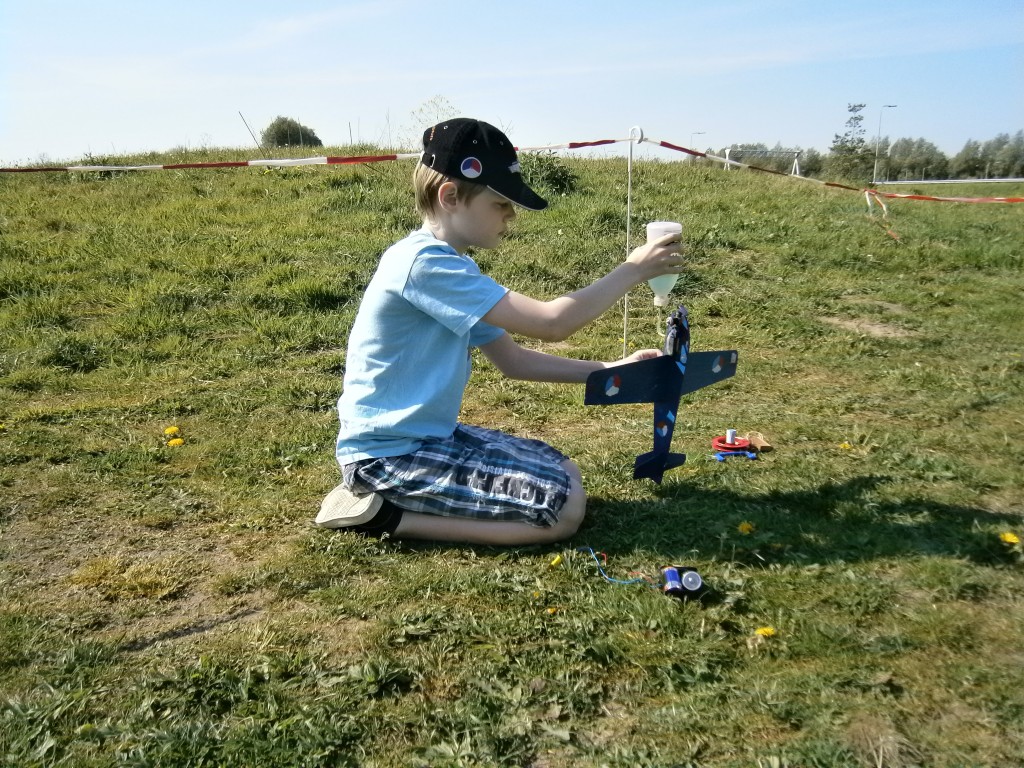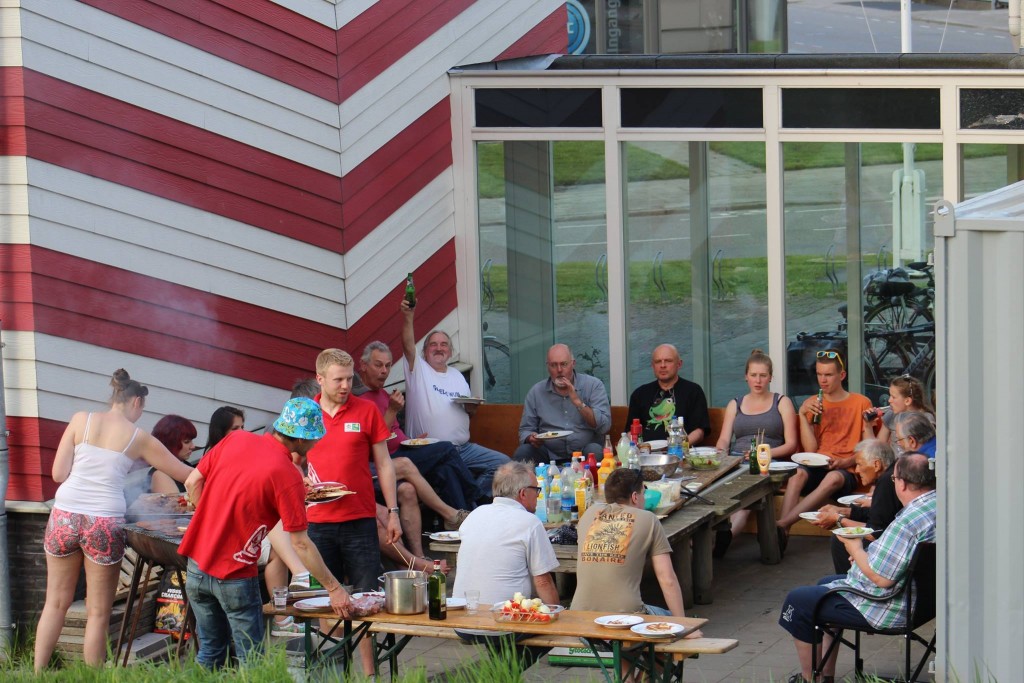 Post-flight relaxation – the end of a great weekend