Let's hear from Max, who says about this excellent meeting:
"Here are the results of the BCD Competition in Karken on 17 and 18 June 2017. The weather on Saturday was hot with much gusty wind, and Sunday was even hotter and no wind at all. We had a good competition with many good flights, good German beer and BBQ in very good weather, and it was only 2.5 hours drive from where I live!
My new model (a Mustang P51), with maximum wing surface, weight 35 oz, engine OS LA .46, gave me 20 points more than usual but it need still some trimming, It will do better in two weeks in Belgium! The transparent blue model below is a new development of Jan Odeyn; 600grs, combat ready, 35-30 motor, 1300mAh, in its first flight the first slow lap was 28 seconds, very impressive, with some trimming it will be more impressive, so much so I will also build a super light model using electric power – damn! what am I thinking? Electro!!"
The photos can only show a little of the fun we had: here's some more on Flickr:  Karken Photo Album
---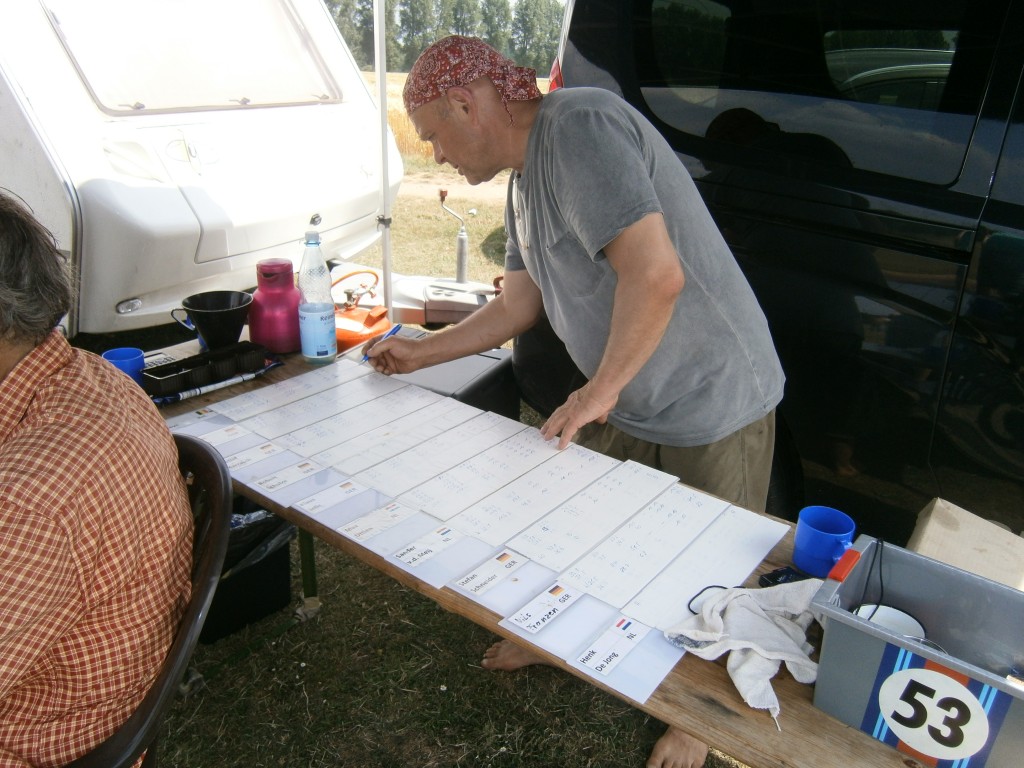 Flying Control Centre!
---
NEW MODELS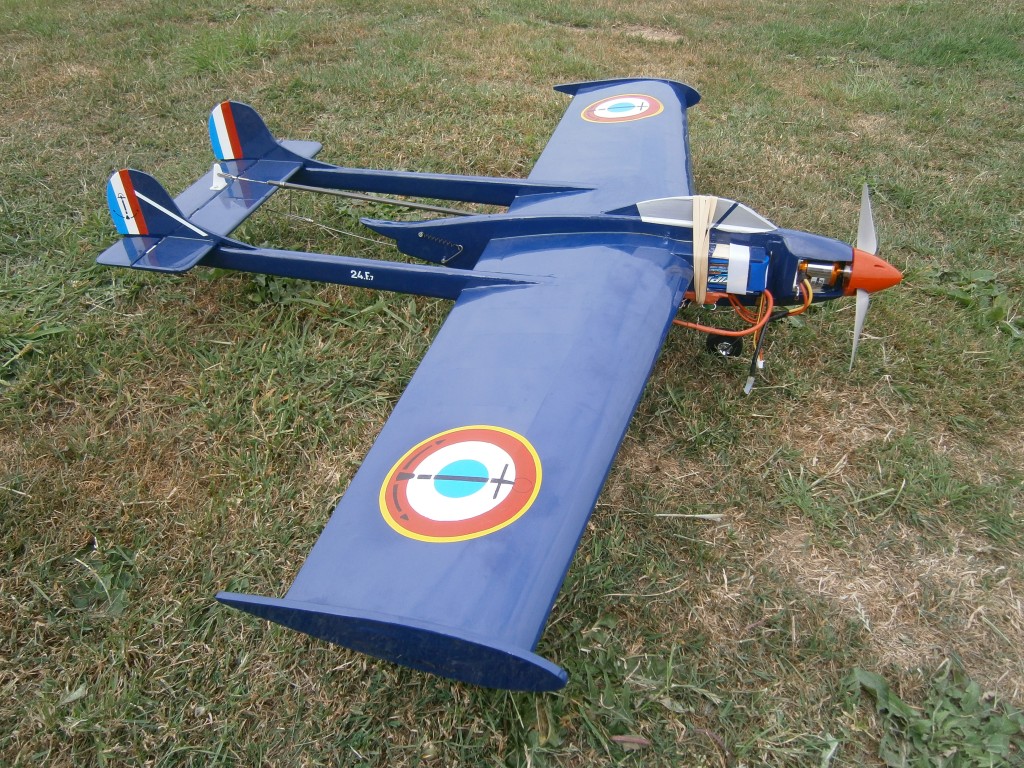 Henks French Vampire – a very nice build plane! Should receive some extra scale points – did a maiden flight but due to stiff controls did not enter competion.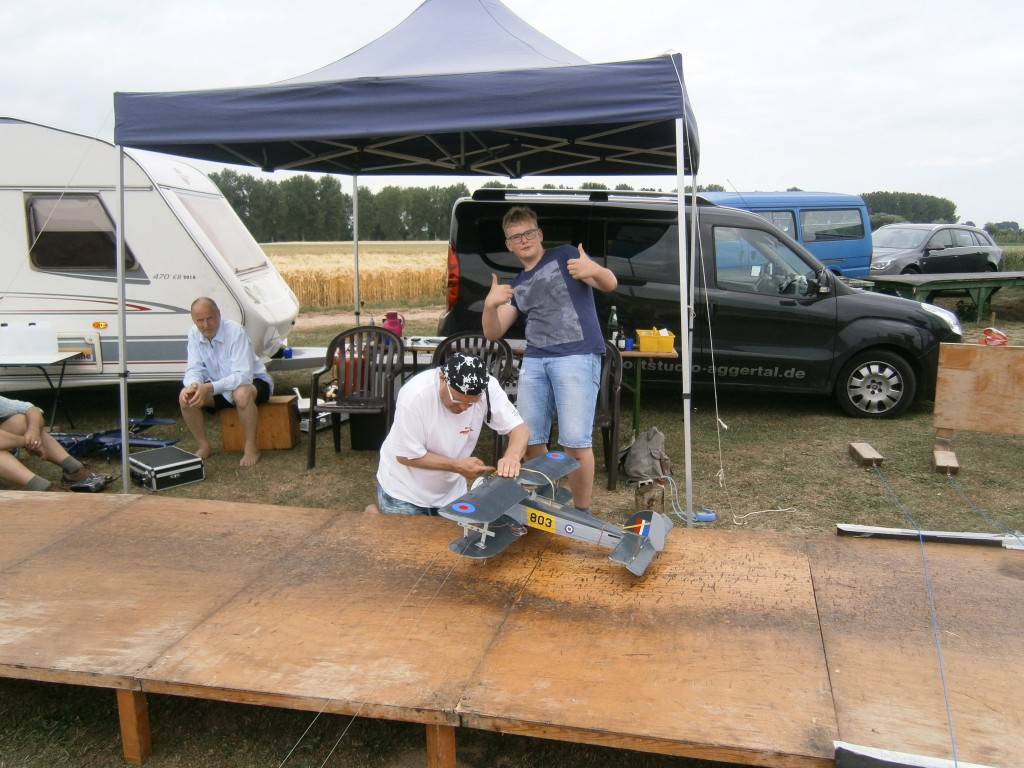 Stefan build a Swordfish that managed some test flights; nice to see – impressively heavy!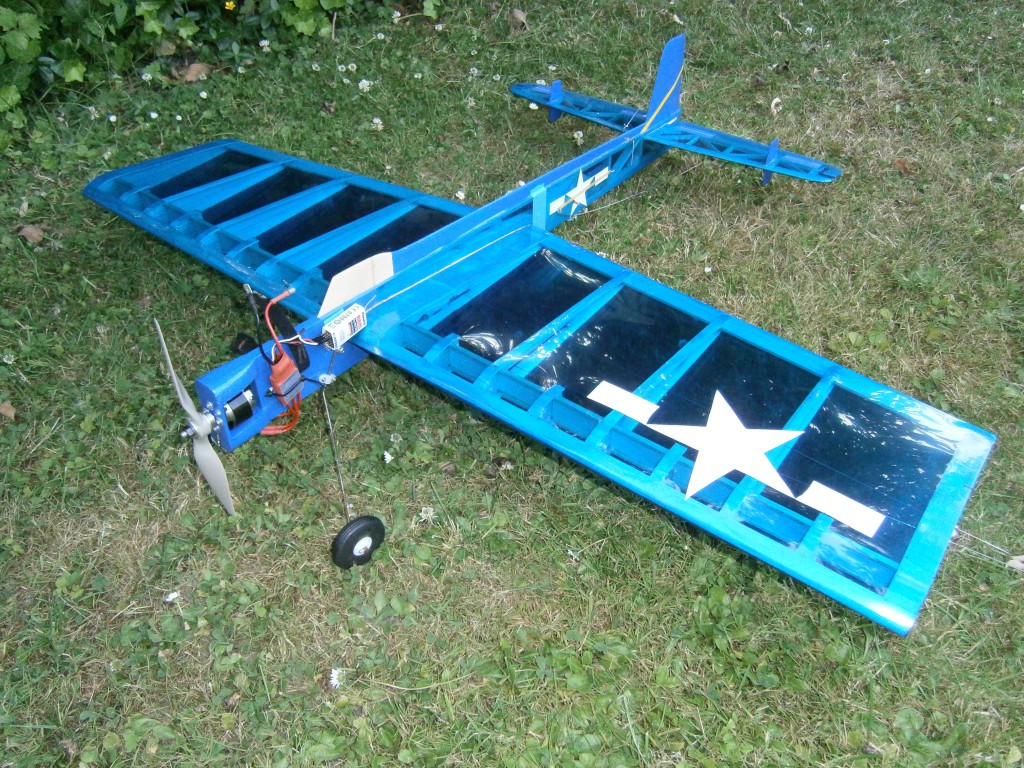 Jans light Guardian ( 600grs, 35-30 motor, 1300mAh).
---
INCIDENTS
Although European guidelines were in force, someone decided to put down a party tent close to the deck. Following a competitor with shorter lines Klaus went for a flight with the following results.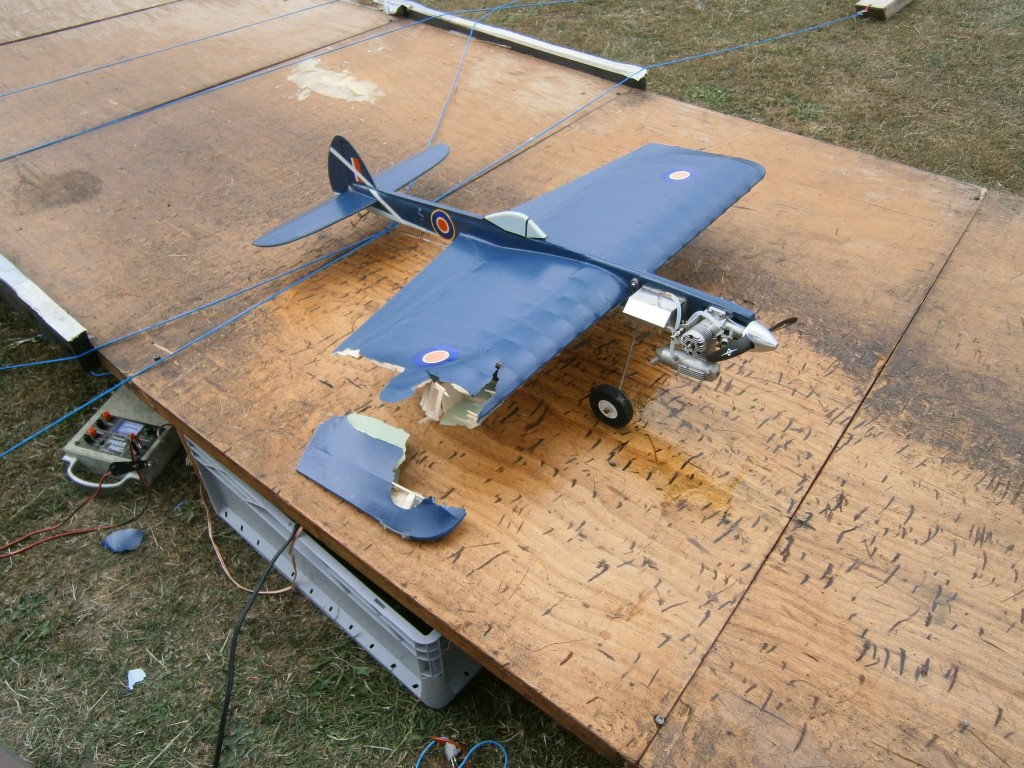 There was some discussion if the loss of the tip should be considered as an active change of the wing…
---
MEN AND THEIR MACHINES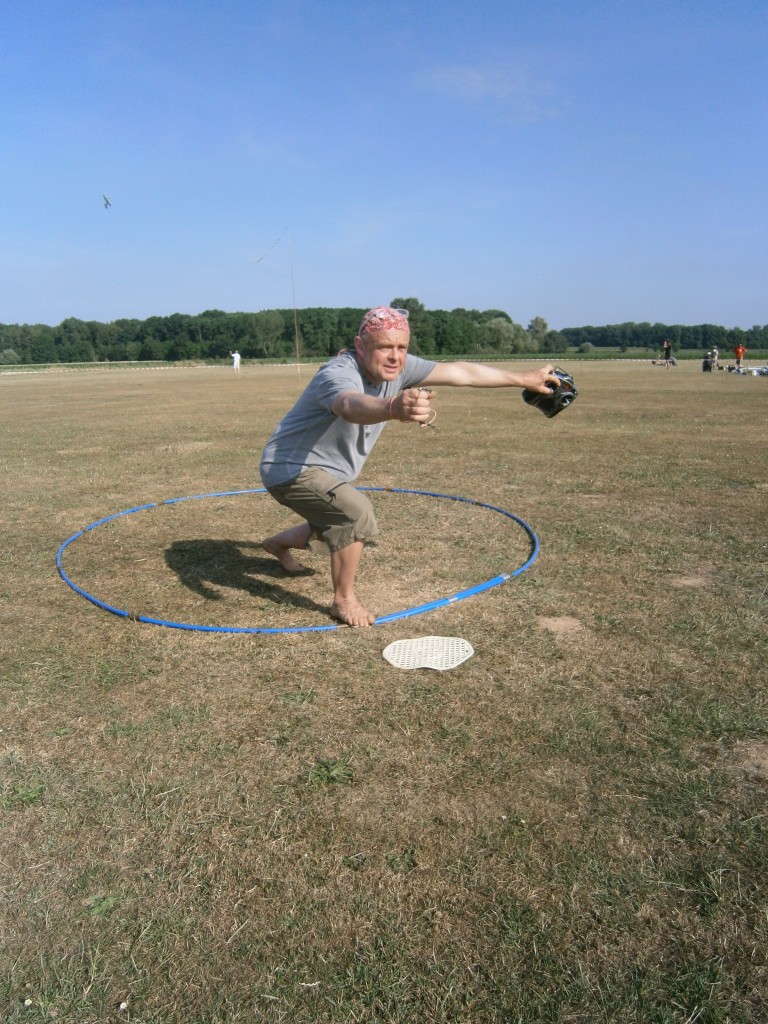 Extreme Carrier Yoga pose – the "Two-handed Tx Stretch"!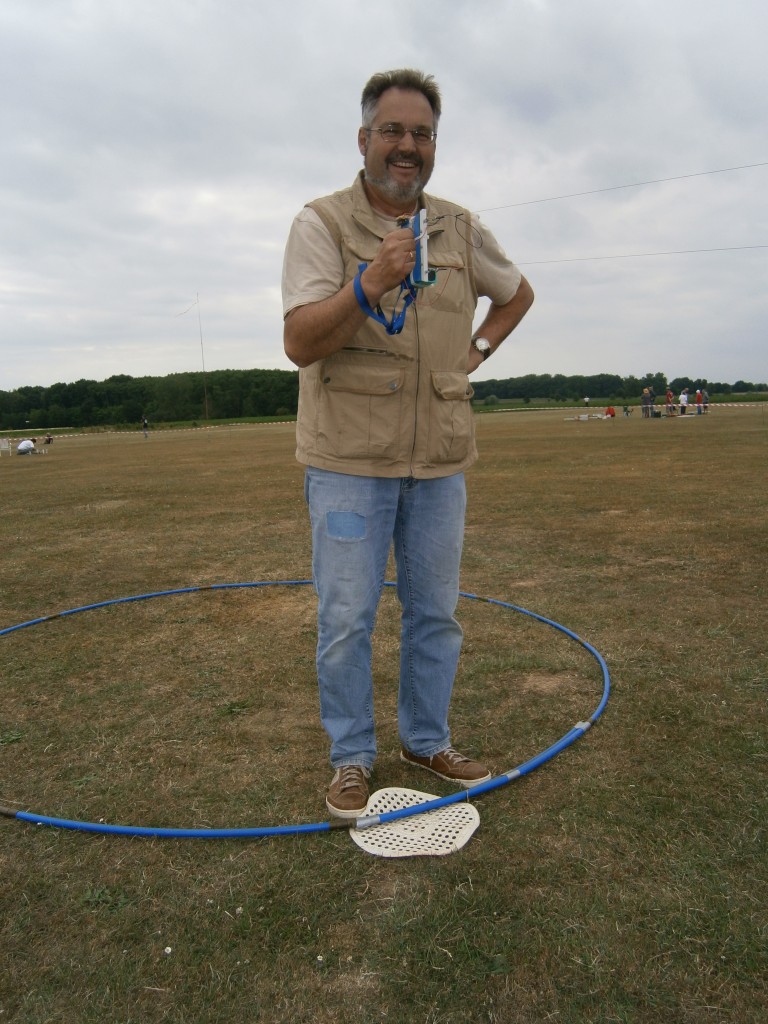 …and something rather different – the "Integrated Handle" pose!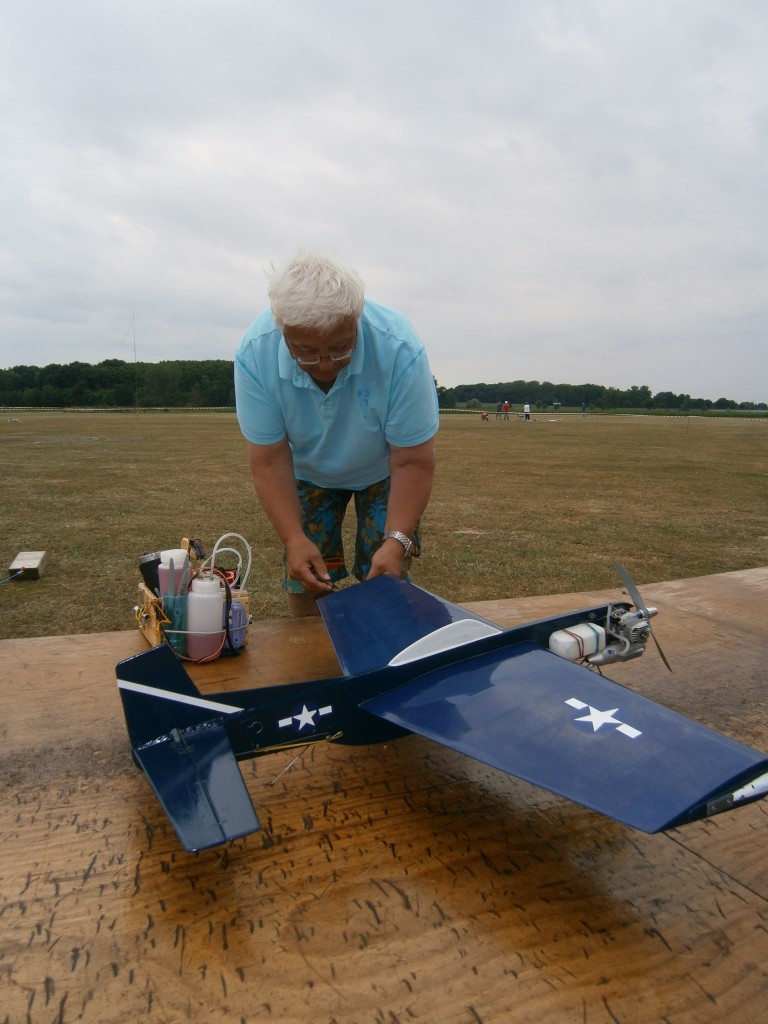 Max was very busy to improve his flying skills resulting in higher scores and more landings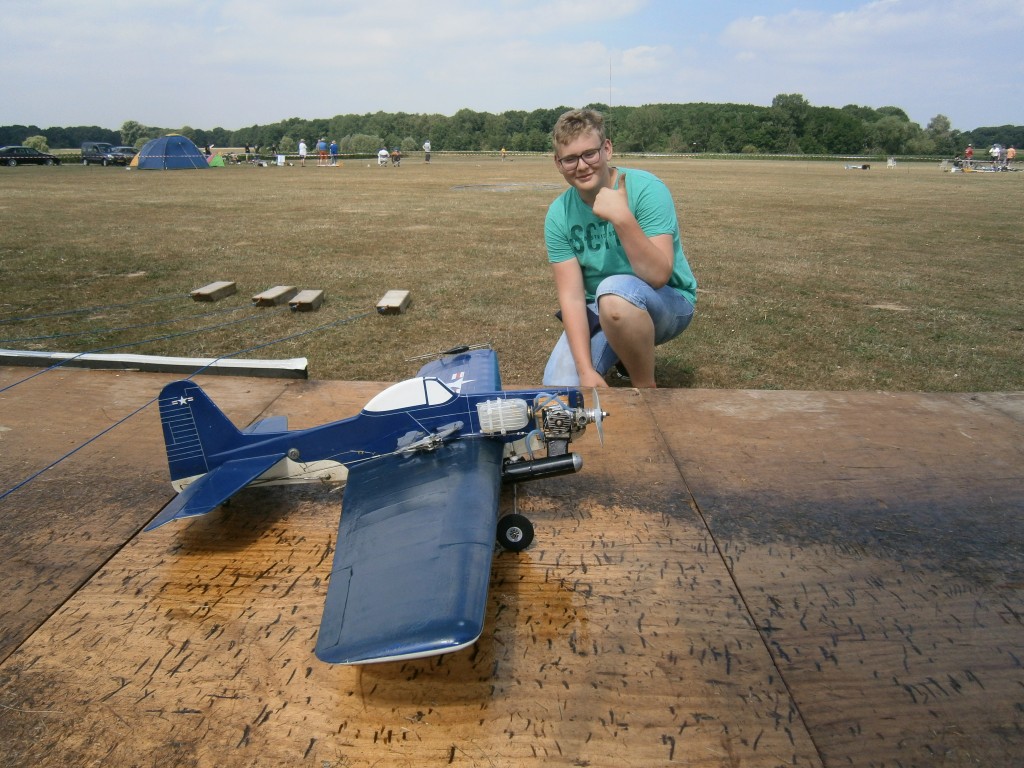 Niels made lots of flight to work the bugs out of his Bearcat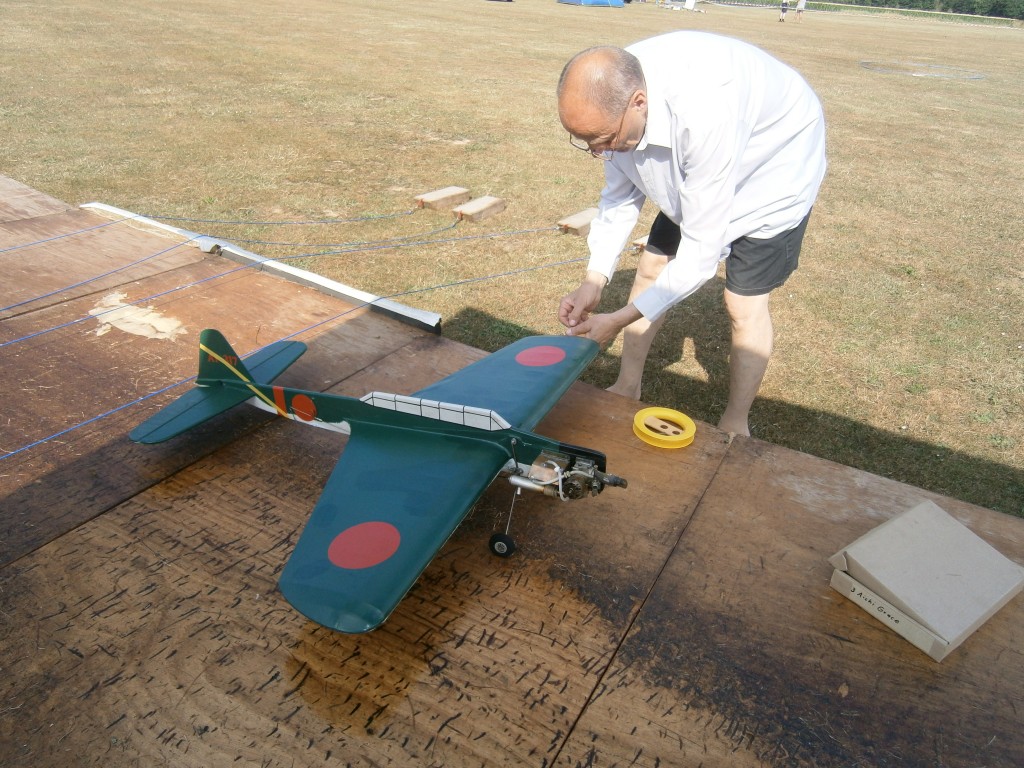 Detlef very competive with his Kate, a light model powered by glow engine.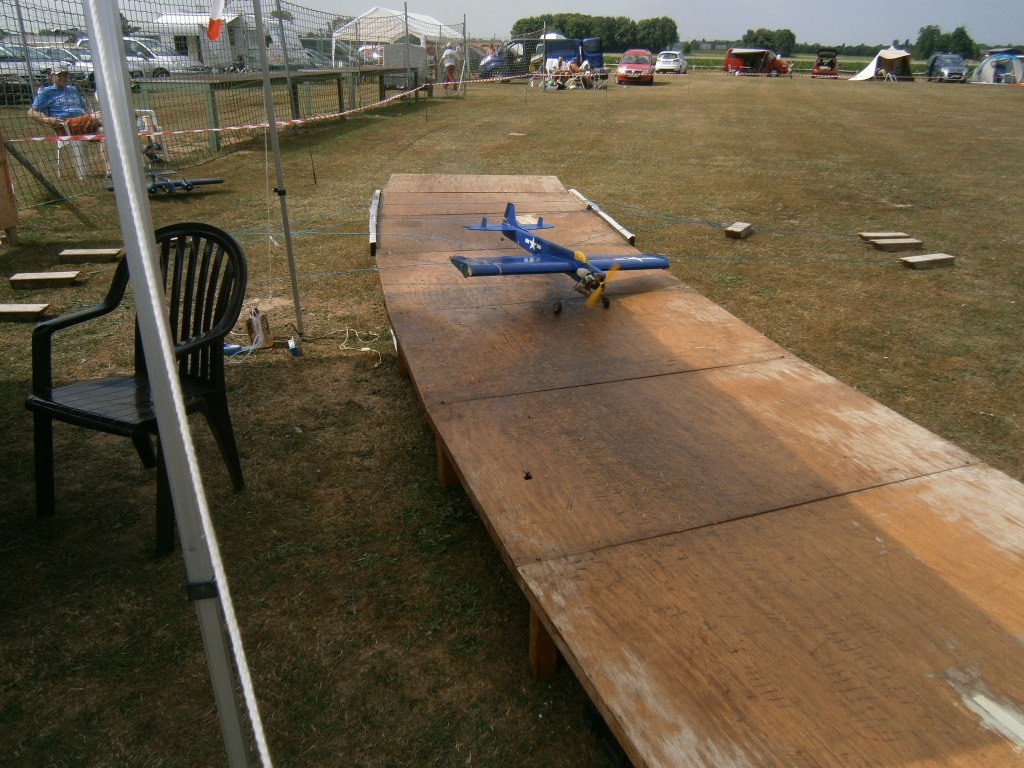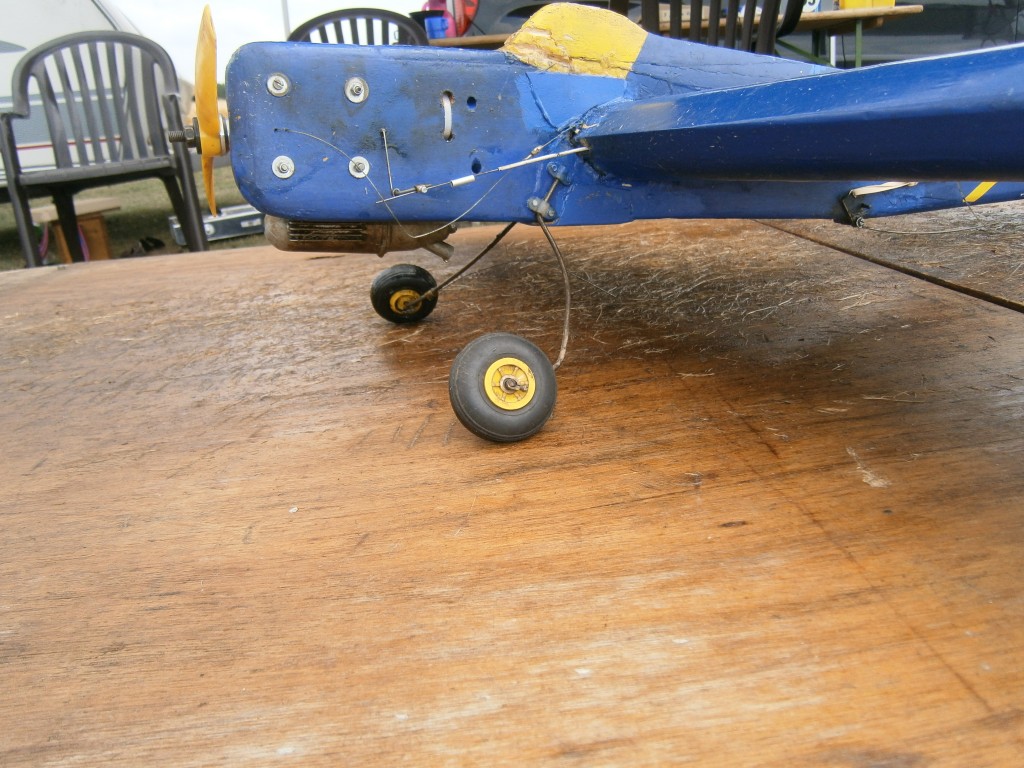 And the winner is… Jan's vintage Guardian!  Sander flew her into seventh place scoring over 200 points again, but if you count all the points together it flew for different pilots or the number of landings it collected during the weekend it is still amazing – he built the plane in 2004 and it was his first carrier model to go over 200 points, and yes, it's still the same engine. The Guardian is trying to get in contact with Andy Housden's veteran Seamew to start a third-age pensioners' relationship!
---
RESULTS