Basic Carrier Deck at the Leicester Club site
The UK-style summer weather played a big part in this meeting. Persistent rain showers made accurate landings very difficult as the deck was prototypically wet and greasy, resulting in skids, bounces and spectacular overboard ditchings that spoiled several otherwise good flights. The picture below, taken during the lunchtime break, gives a good idea of the conditions. The wind was also flukey, and seemed to affect some engines more than others on the approach with several going dead-stick just short of the ramp prior to landing.
`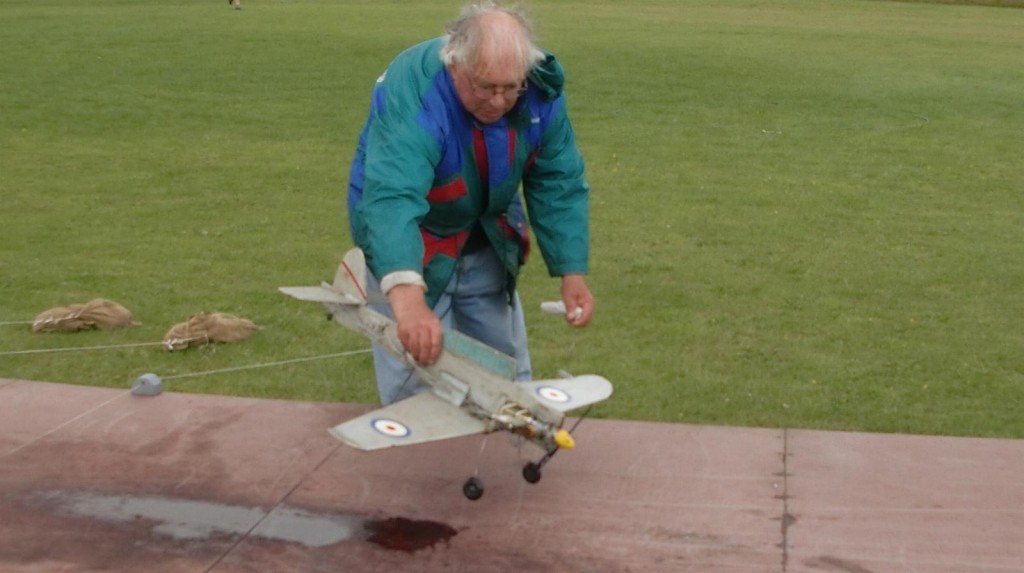 Twelve models actually made it onto the timesheet with ten pilots flying. The venue is excellent for carrier flying thanks to the Leicester club's permanent deck, shelter for those waiting to fly, loos, clubhouse and of course the superb organizational skills of Andy Green the Contest director, seen here updating the results. Andy Housden also officiated, sprinting out to the centre of the circle to monitor the slow speed segments of every flight for AoA exceedances.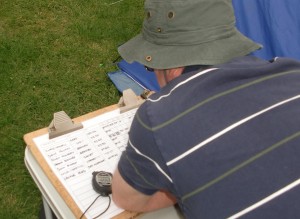 I arrived mid-morning to find the pits populated with a good variety of models, ranging from George Ford's .15-powered Skua to a pair of Martin MO-1s, one of which was a Class 1, which I would have really liked to see fly just for the fun of it! However, my own BCD MO-1 made a considerable impression itself (by taking a chunk out of the deck on its first ever landing) so us MO-1 flyers certainly maintained the reputation of this vintage design for robustness and survivability! Here's some shots of some of the models present: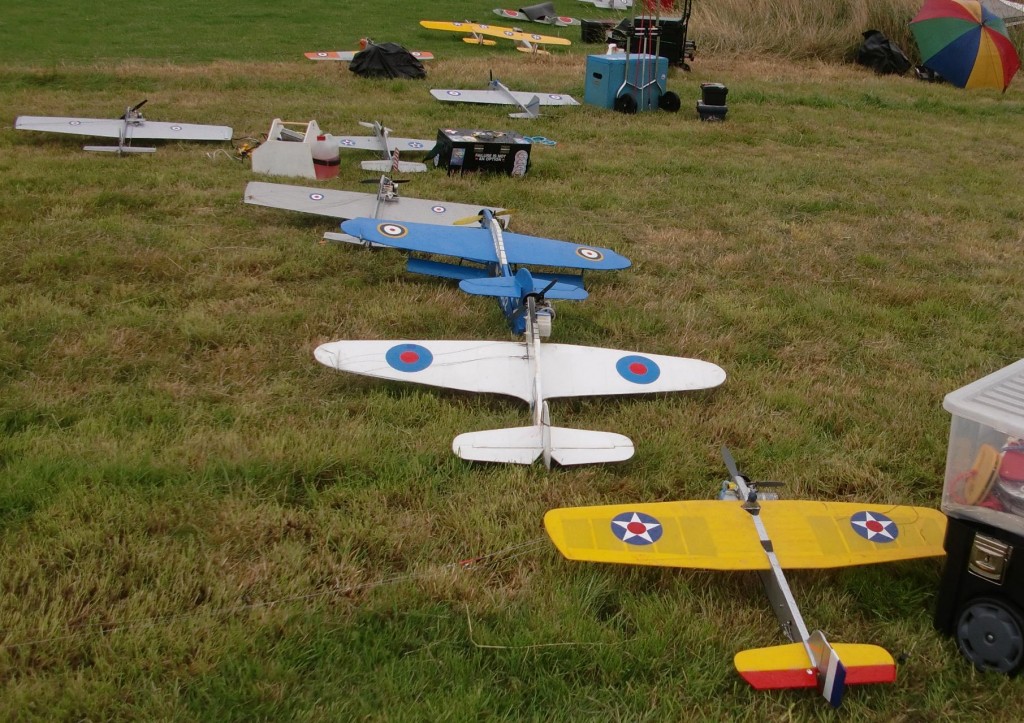 At the conclusion of the day's flying only five flyers returned results: Andy Green presented a range of excellent kits as prizes to the four top flyers. Finally, the meeting may best be remembered for George Ford's spectacular reverse landing with his Blackburn Skua – enjoy!