Held on 23rd and 24th July, the Schwalmthal meeting was second in a string of three consecutive meetings, featuring the best of Europe's carrier fliers.
We've just received the FLICKR gallery link for the Schwalmthal meeting – thank you Robert!
Here's an added bonus – a sneak preview pix of a brand-new R/C C/L handle shown for the first time at this meeting, and also some pictures of a VERY radical new model that we must keep under wraps for the moment, rumoured to be able to score over 300 points every flight when development is complete! The results can be accessed from the hotlink above.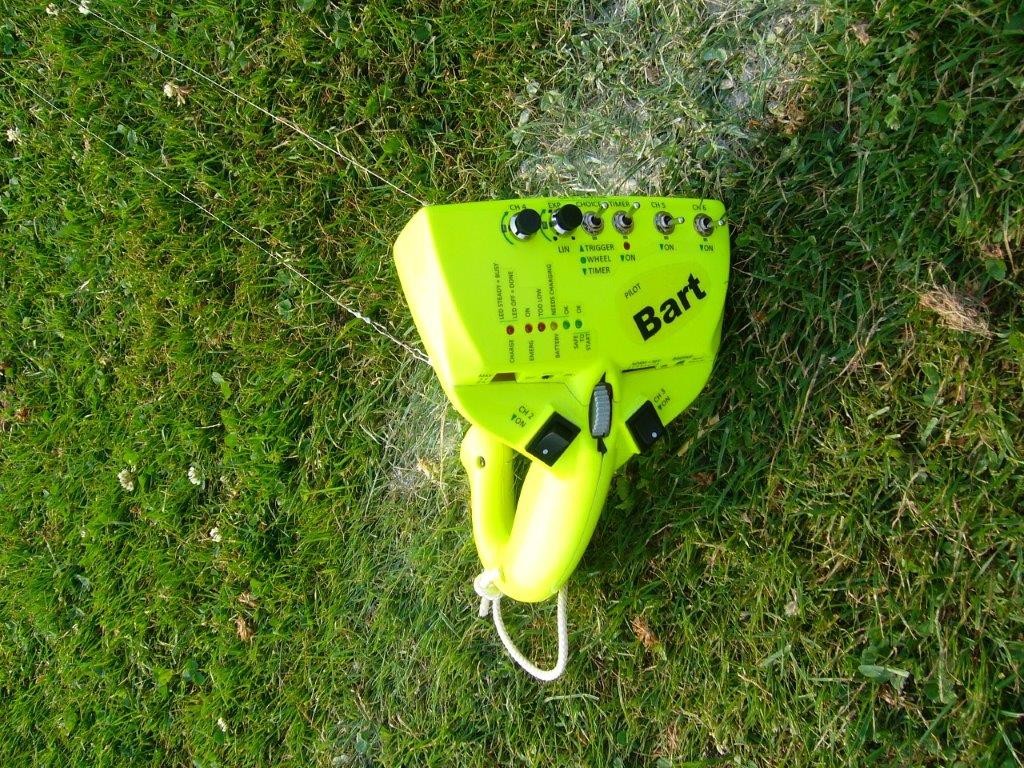 Jan Odeyn reports that the new handle is impressive. "It's a multifunctional transmitter with the 2.4 GHz antenna inside: it can control the motor rpm via either a trigger (for carrier) or a thumb wheel (for aerobatics and scale), or via a timer (for competition aerobatics). It has 6 tunable (switch or potentiometer) channels for scale, and carrier: hook, retractable wheels, lights, flaps,…), as well as an emergency stop facility andattachment point for a safety strap. It's powered by an easy-to-charge internal LiPo battery (>10 flights),and has adjustable line spacing and line length. Interestingly, it can be tailored both for left or right, big or small handed people – a triumph of ergonomic design!
The Hobbyking design team showed a lot of interest,but the marketing people there said that quantities for Control Line are so much lower than for RC, that they cannot afford to take it into production, because of all  their other RC projects taking highest priority. To give you an idea about market size: in UK something like 100 people could be interested,for CL, whereas for RC there are more than 36.000 people as possible clients!
During next winter period, its inventor will nevertheless give it a try perhaps with some "crowdfunding" if he gets enough response from potential users – watch this space!
.