UK NATS 2018 RESULTS (Thank you, Andy)
Well done John Green – the Crusader Specialist triumphs in BCD using (gasp!) an i/c motor!
Well done too Jan – retaining the Class 1 title for another year!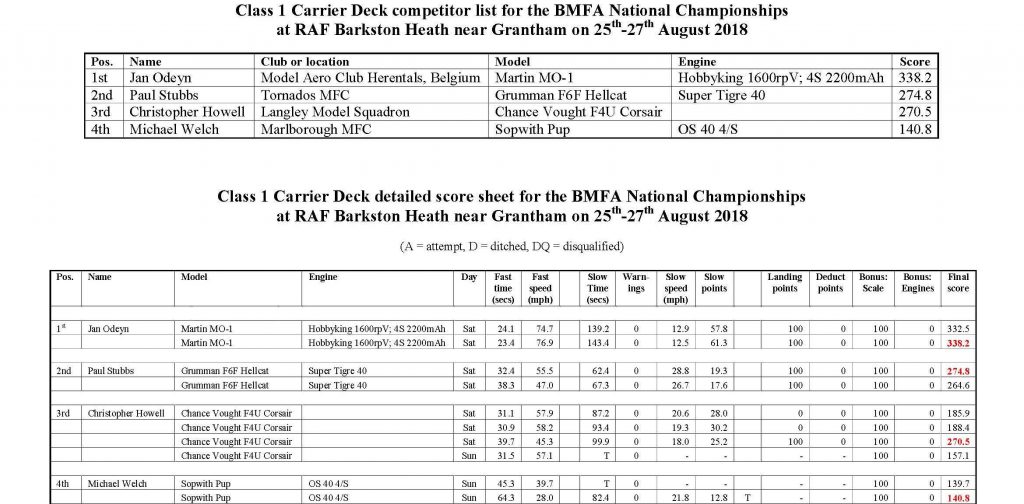 Here are some pix contributed by Paul Stubbs and Jan Odeyn of the models and personalities at the event. One of the most extraordinary models to appear was Bart's Beast, a model described by Jan as follows: "It's indeed a very special design making even Nigel (Frith)'s planes look normal! Bart used the Nationals as test flight, but I guess that due to the wind it behaved unstable.Later, on another flight, he managed to stabilise it but then the propellors started to fly apart – Bart says these run around 30.000 revs/min with each small motor drawing 45A!" The first three pix are from Paul Stubbs, while the rest are from Jan.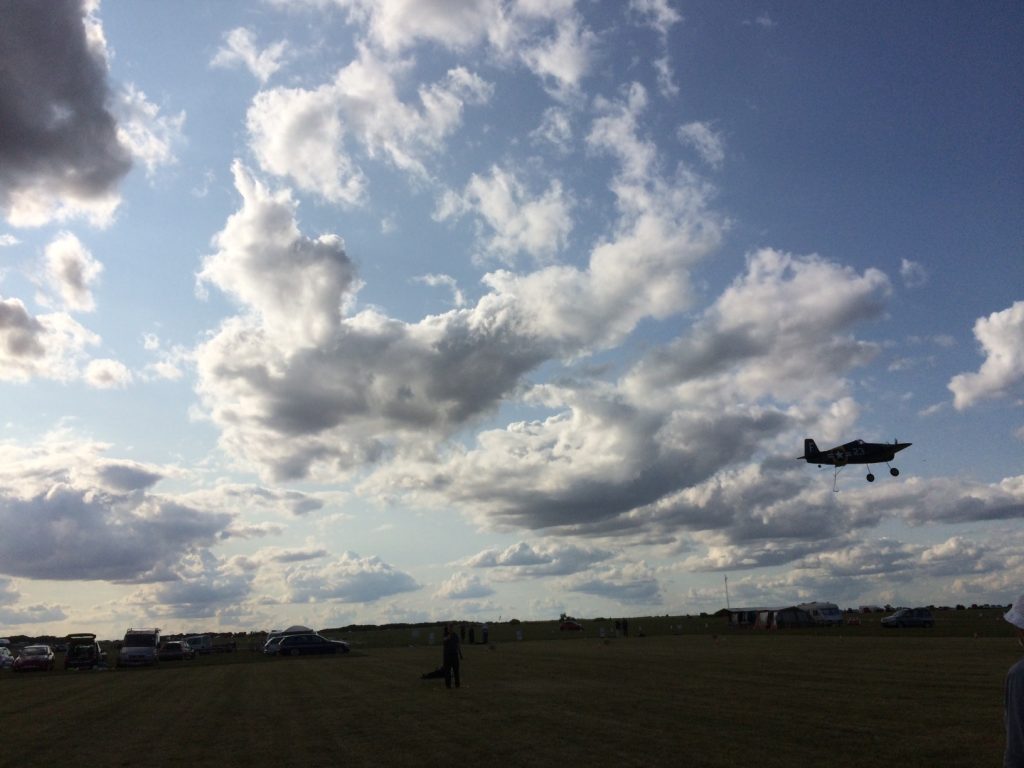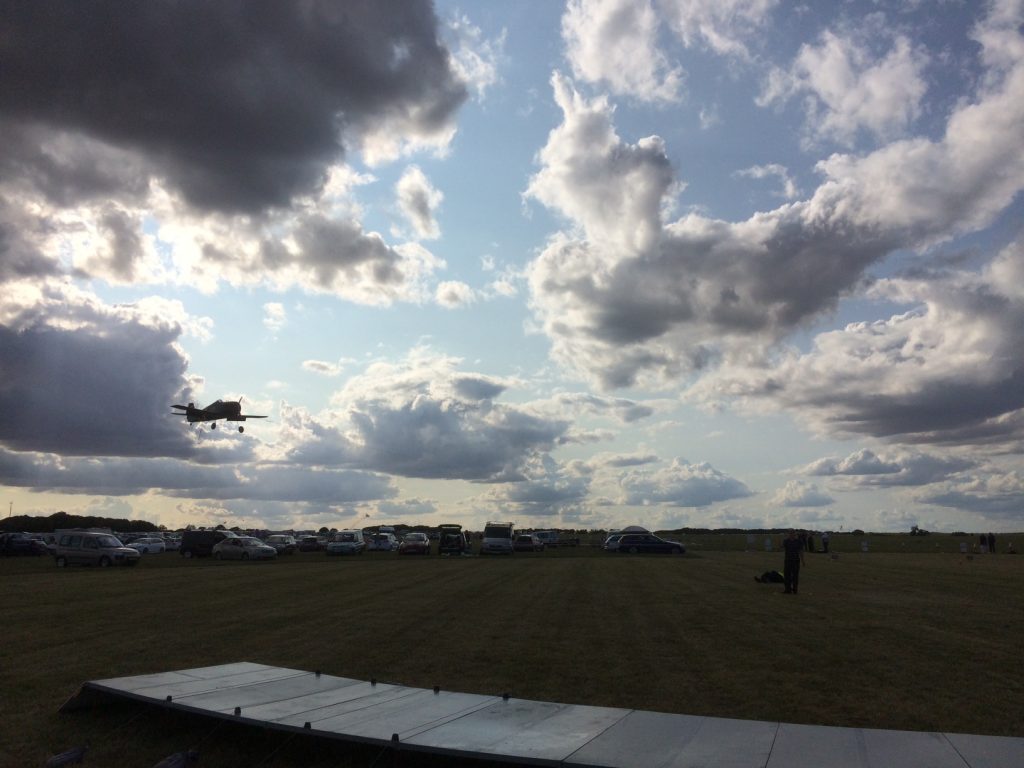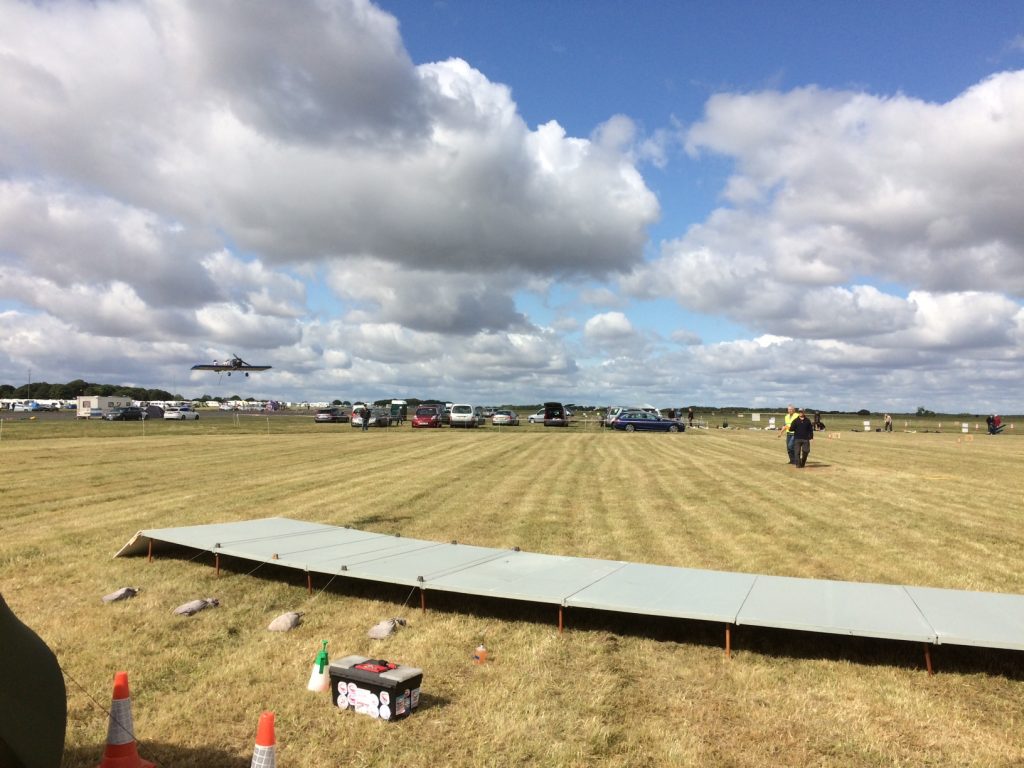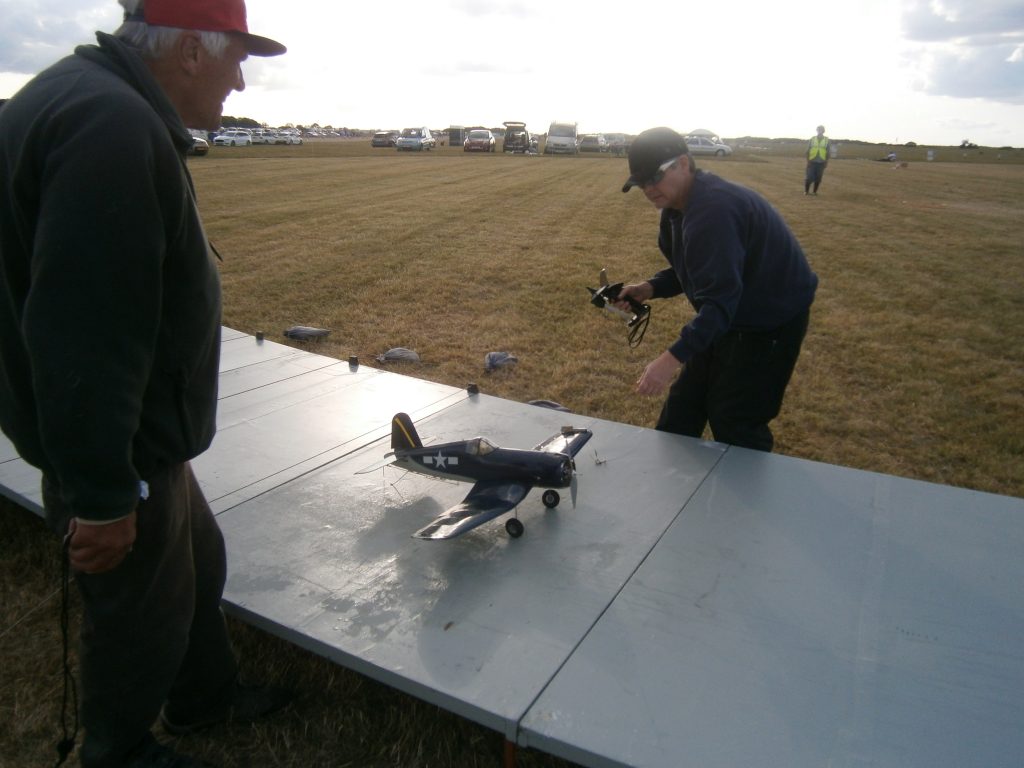 Chris Howell's Class 1 Corsair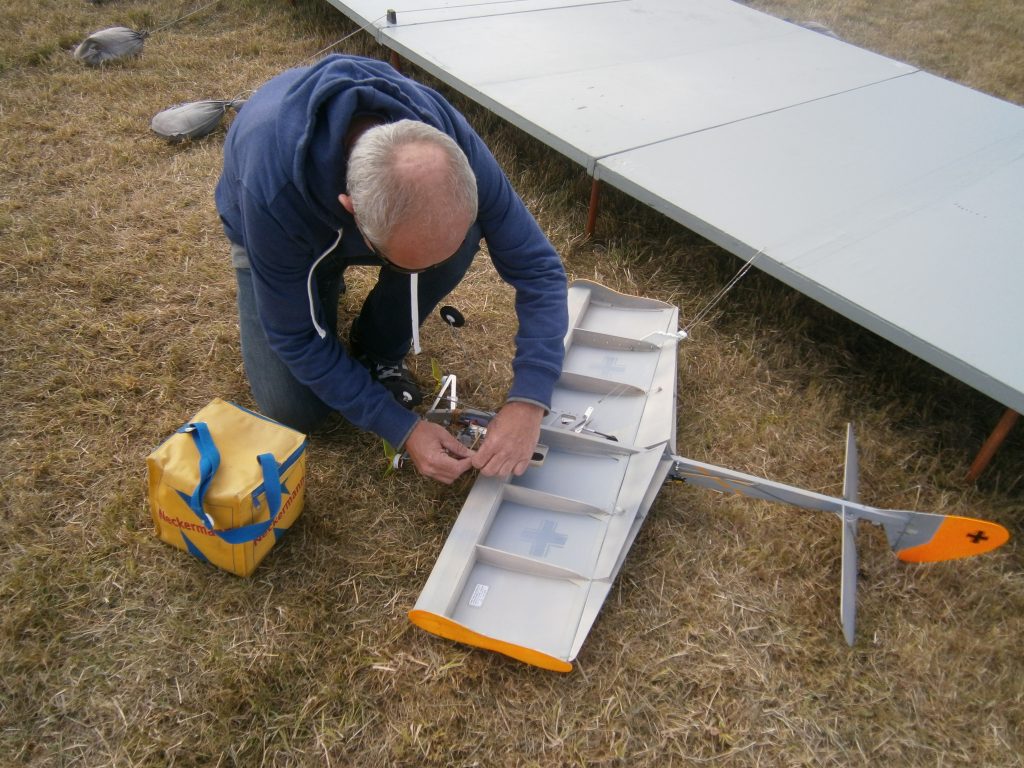 Bart's Beast!