There's been a lot of very interesting news and articles from the USA under our "Record Breakers" tab – but nothing at all about achievements in the UK! So your webmaster decided to redress the balance, and after diligent research through the UK and EU competition results for 2013, he found two pilots and two flights that deserved a trophy from the "Carrier-Deck.com" website.
First up is David Cowburn from Hull, for the fastest seven laps of 2013 (23.3 seconds at 77.2 mph) flying his BCD Lockheed U2 at the BMFA Nationals in August – he's featured with his model in an action photograph at the bottom of the "Flying for the Record" page on this site. David has been sent the trophy you see below to commemorate his achievement, from all of us at the Website, its friends and readers: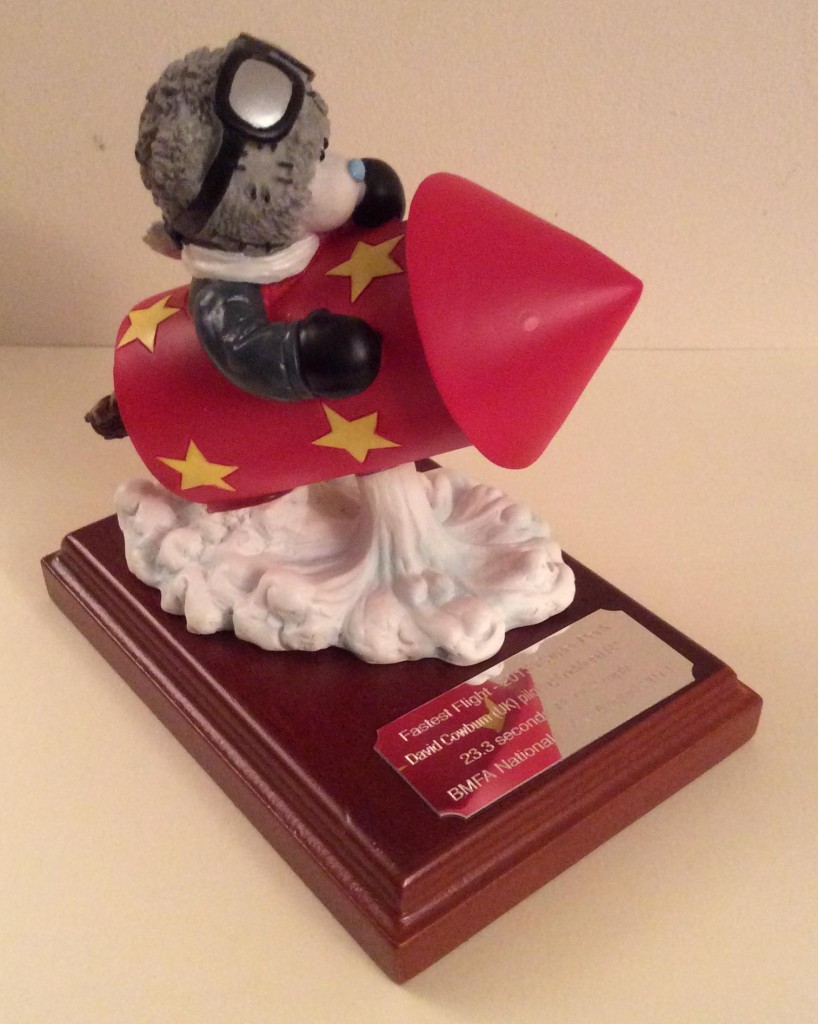 The other 2013 trophy goes to the pilot who flew the slowest 7 laps in 2013. This award goes to a continental pilot who has proven to be virtually unbeatable in just about every event he takes part in, namely Jan Odeyn from Belgium. Jan flew his Grumman Tigercat (electrically powered) at the BMFA Nationals in August to gain first place, recording 184.2 seconds at 9.77mph on the slow flight segment. Congratulations to Jan –  the trophy shown below is on its way to him! He too features with his model near the top of the "Flying for the Record" page on this site.