The first of three Spring continental events took place at Pepinster near Verviers in Belgium. Reports from Jan Odeyn and Robert Schulz confirmed that eight pilots competed, having to cope with a force 4 wind on Saturday and even more on Sunday, with the best flights being made on Saturday evening and Sunday morning in the relative calm at each end of the day. Although there was a hedge on the field that deflected the main blast of the wind it also created a lot of turbulence, so it was essential to keep your mission at wave-top height to survive all this. It was good to see Stephan Schneider competing; he only took up C/L a year ago, has risen to the challenge and learned a lot, getting onto the scoresheet with a flight with Jan's Guardian – well done! Jan himself had a successful 200+ flight with his XF5-U Pancake, but, as he reports "…although it flew well into the wind, the controls just locked in an upward position and made a loop, ending with the nose in the ground – but it will be repaired!".Despite this, Jan won the competition with an excellent 250+ flight using his trusty Tigercat.
Here are some pictures (thank you to all who contributed them!) –  just click the link above for the flying report and placings.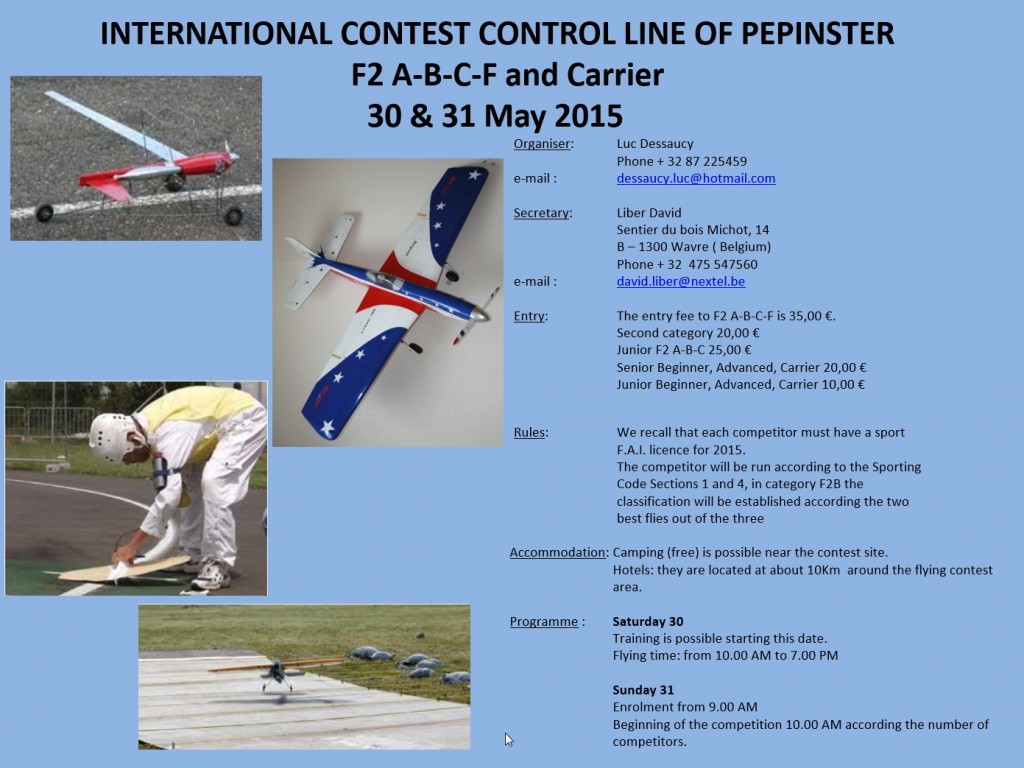 Pre-competition advertisement
---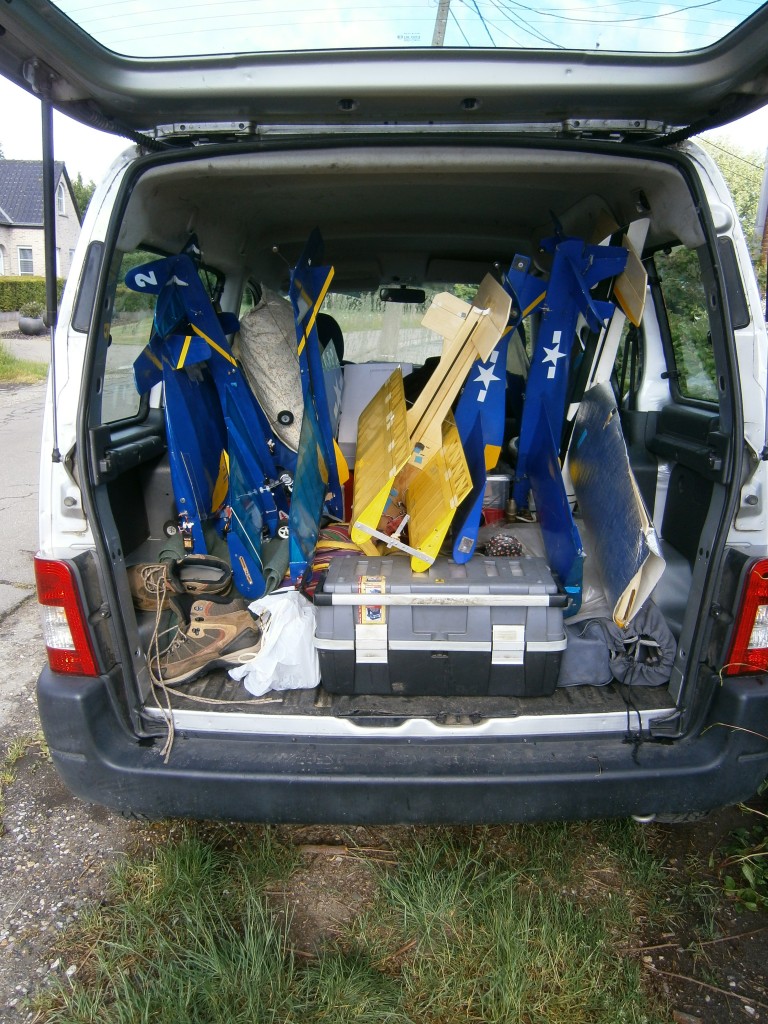 A full squadron – Jan's transporter loaded ready to go!
---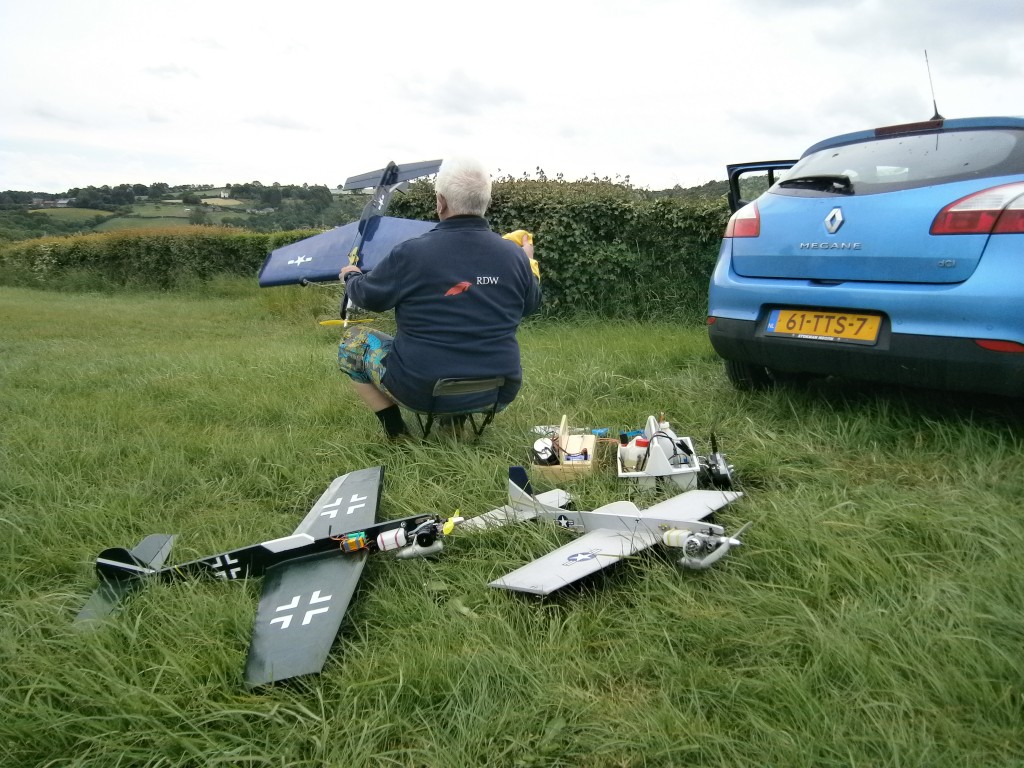 Max brought a range of models, from old to new, just in case…a P51, a Dauntless and a Bf109T
---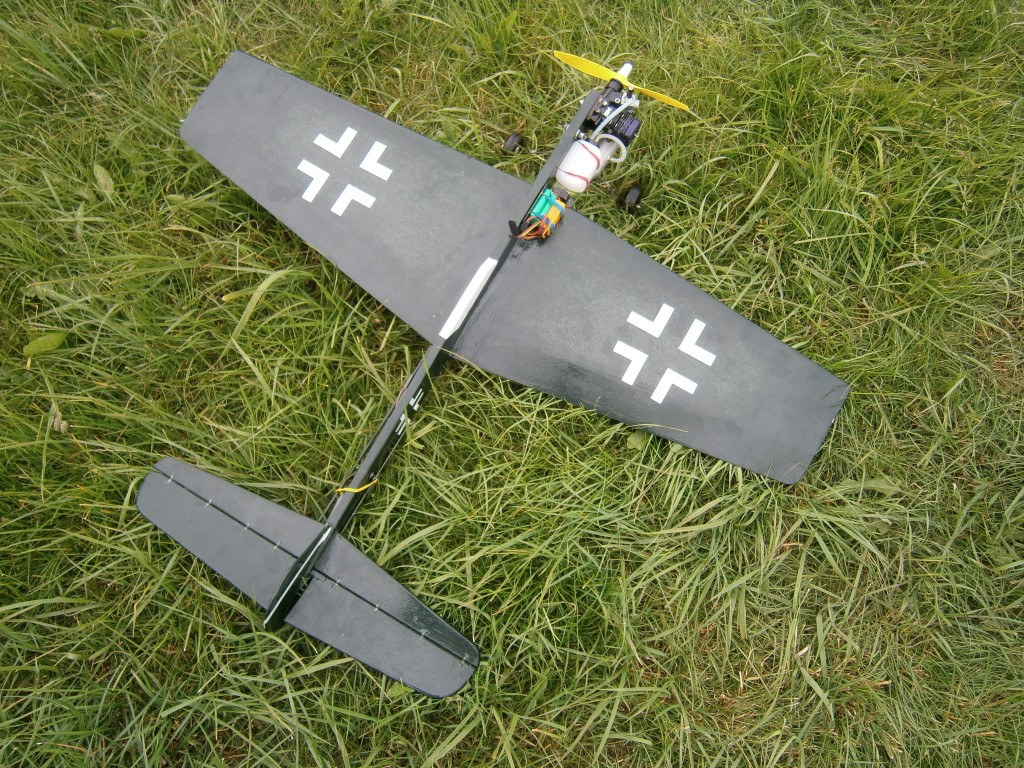 One of Max's new Bf109T variants – this one is a pre-production version to check out the new R/C throttle
---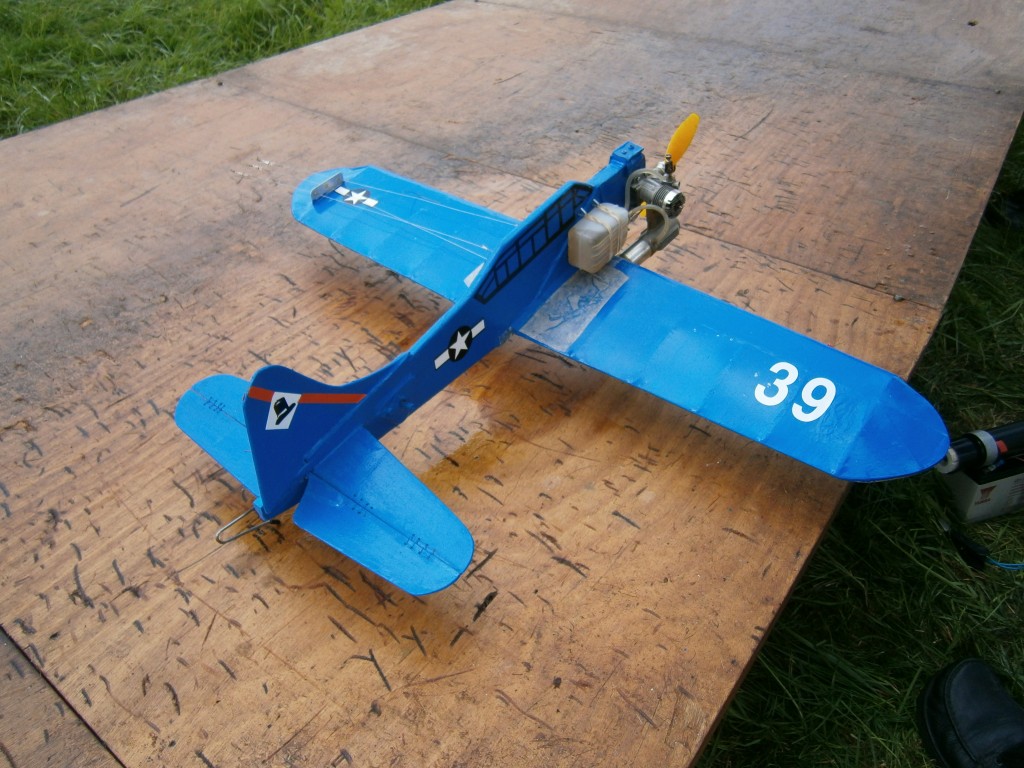 New competitor, new model: Stephan Schneider's Dauntless
---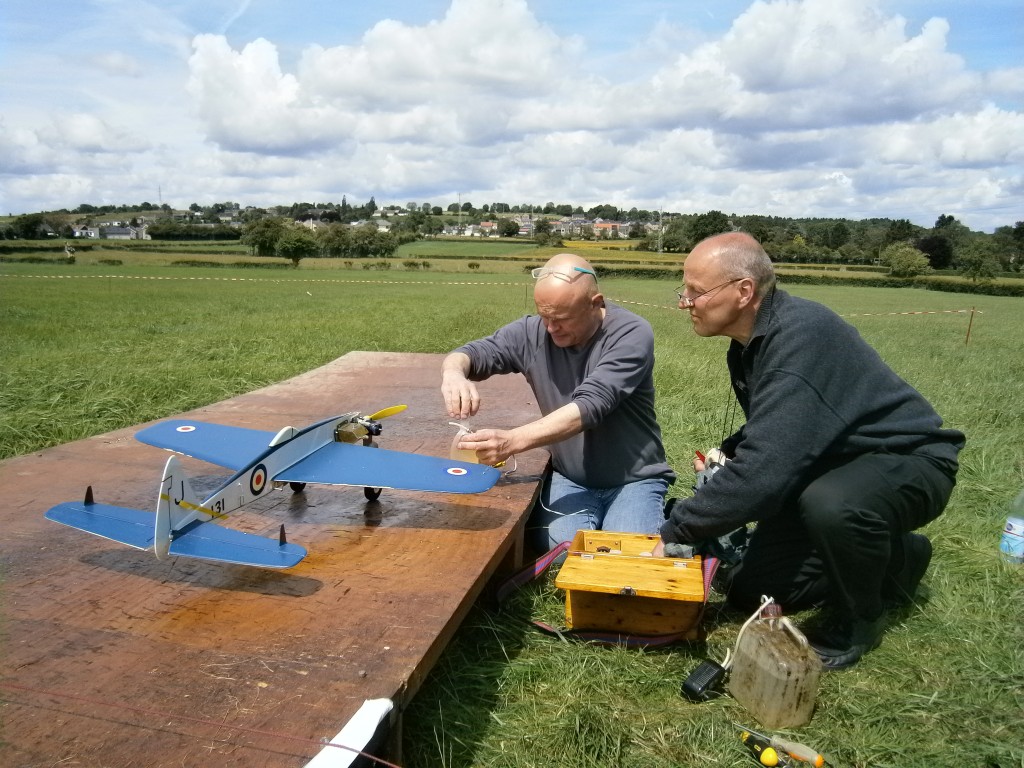 Detlef's Westland Wyvern gets a pre-flight check…
---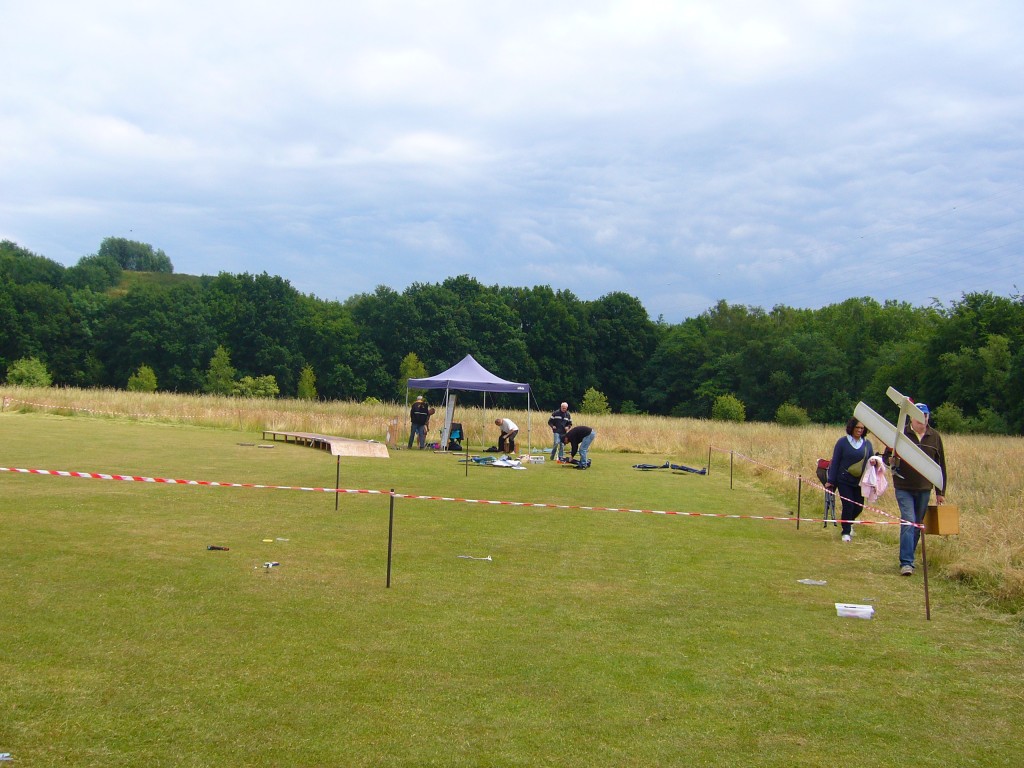 General view of the flying field
---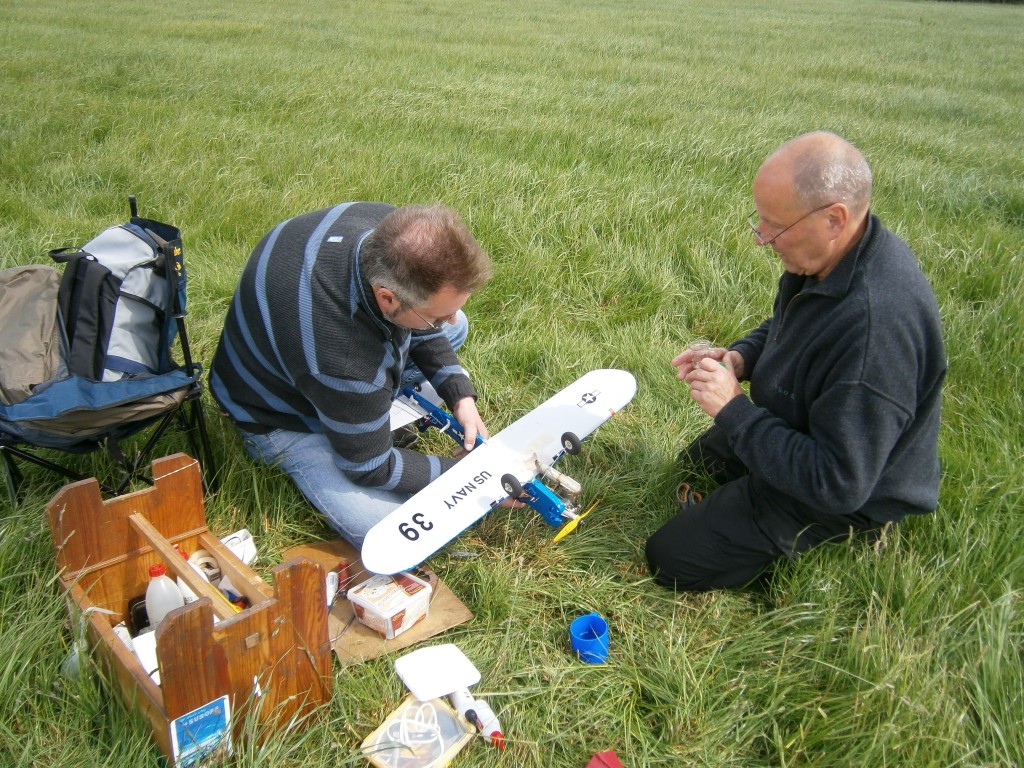 Maintenance crew chief completing another "impossible" repair in record time to keep his pilot in the air…
---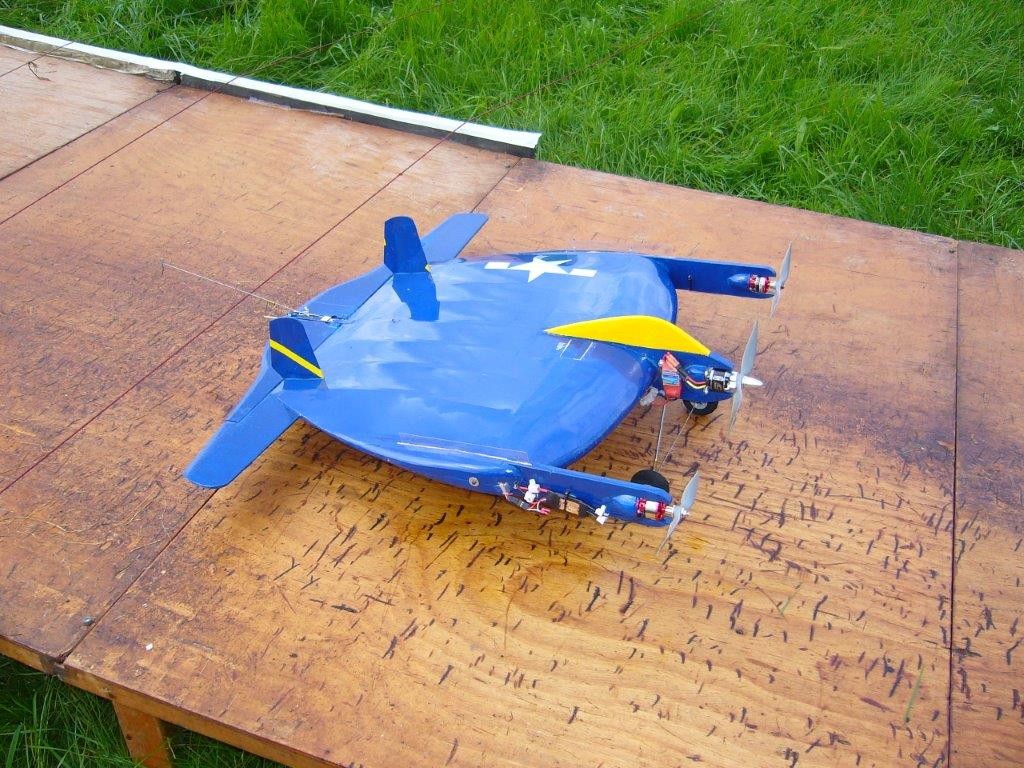 Jan's a-ma-zing Vought XF5-U – note the triple power plants
---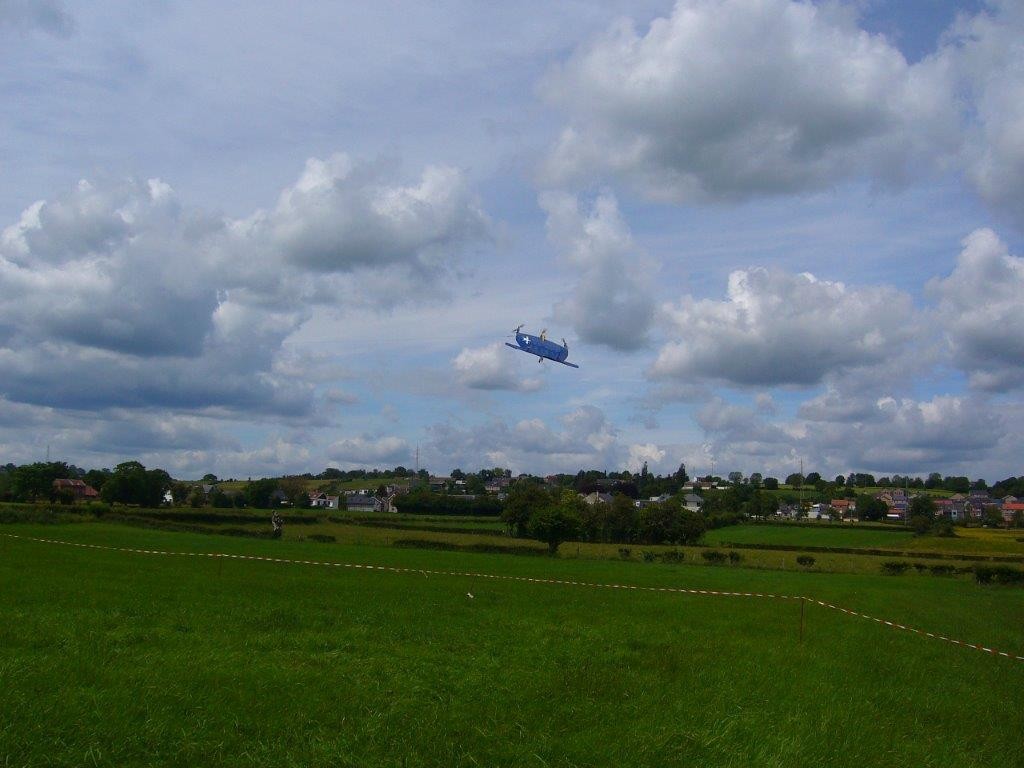 Now THAT is a sight you won't see very often! Jan's XF5-U in loiter mode – beautiful!
---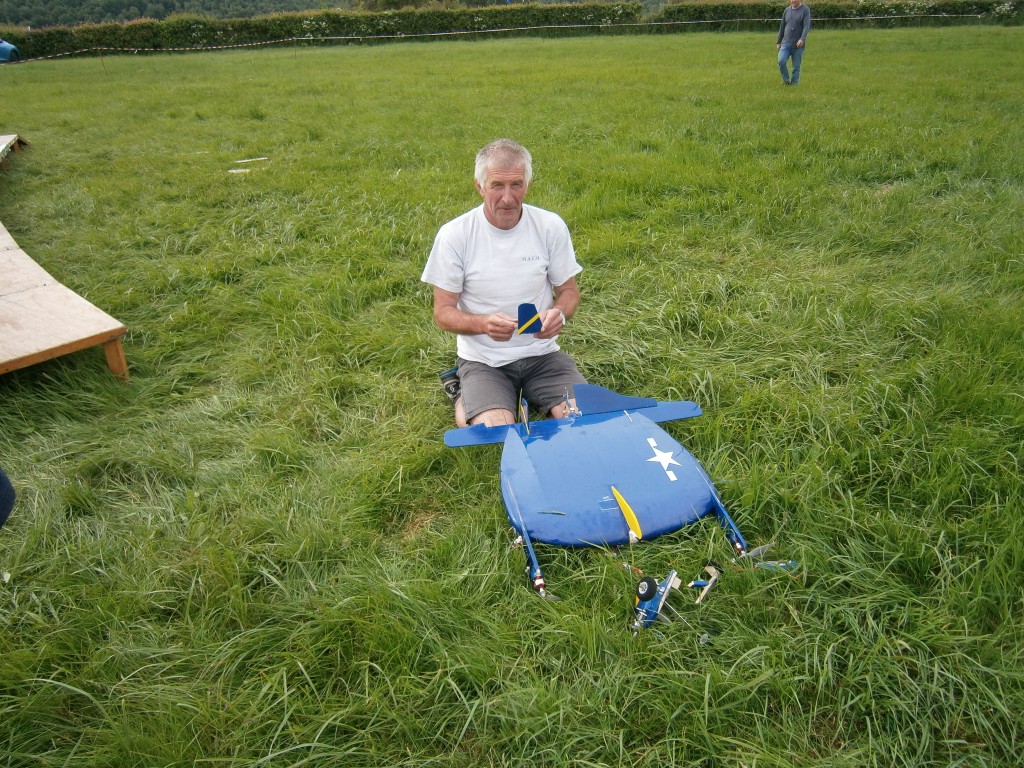 An unexpected landing – the pilot ejected just in time when the flying controls locked up – but it will be back!
---