The Verviers/Pepinster meeting seems to get more interesting every year – when the magic day for my retirement finally arrives, I really must go! Over to Jan Odeyn, who played a major role in making the 2016 meeting unforgettable – as you'll see below! Jan writes:
"Hi Mike! We were blessed with good flying conditions – low wind and on Sunday even too little wind to make high scores, plus we had rain for about half an hour. Entry was low – I guess that three meetings one after the other on following weekends was taking its toll. After three competitions I conclude there 3 type of pilots over here:
One group is using their own design models; the next group is using the Belgian Guardian (Flyco says – yes, that's the Guardian Jan allows anyone to fly!) and because so many pilots have already enjoyed using her some address this lovely model as "The Whore of Herentals"! The last group uses some of the many planes built by Detlef Karrasch. Some years ago he had a high building rate of good carrier planes, so at some competitions four or more Detlef's designs can be seen in action."
Here's some pix of the event: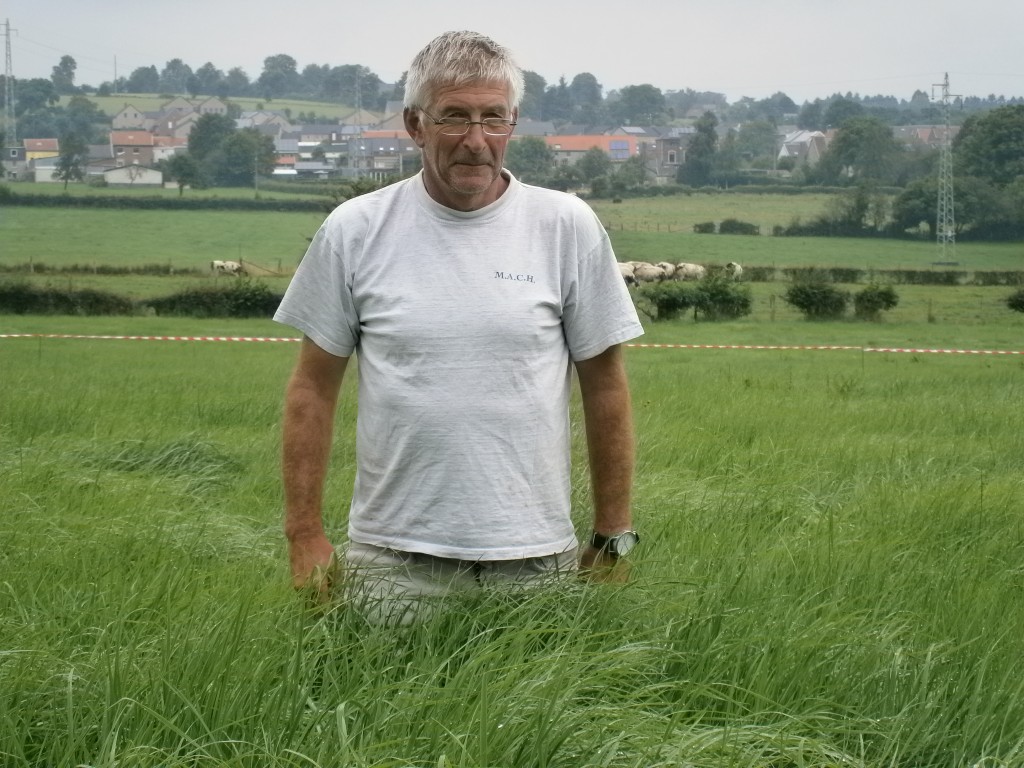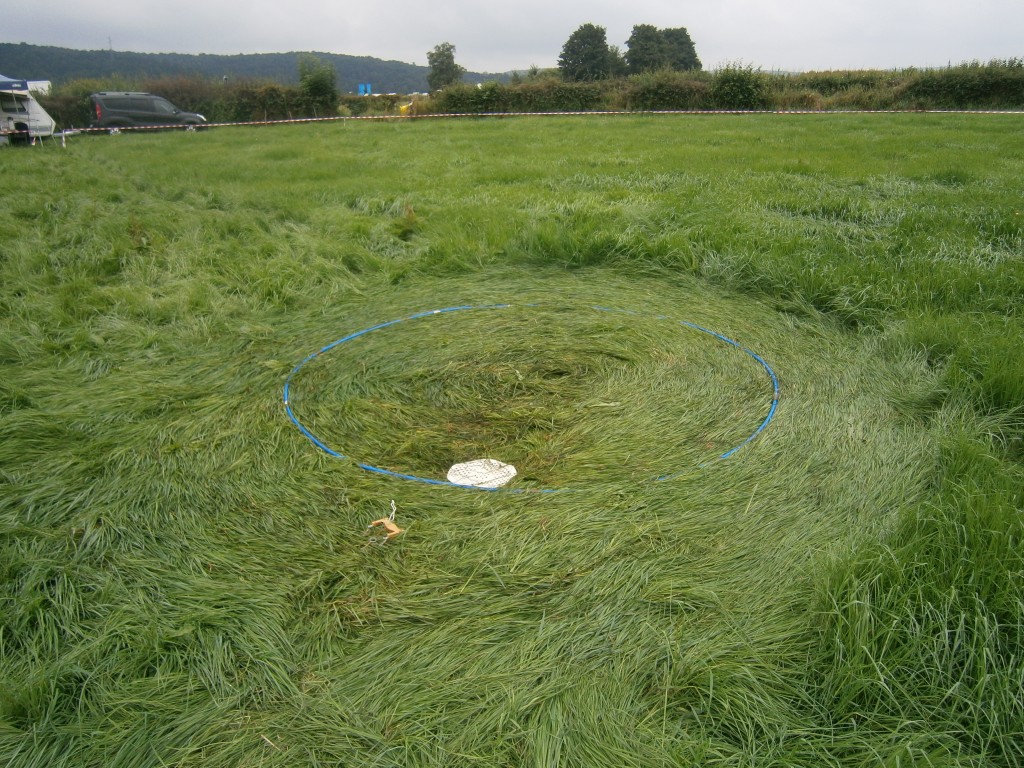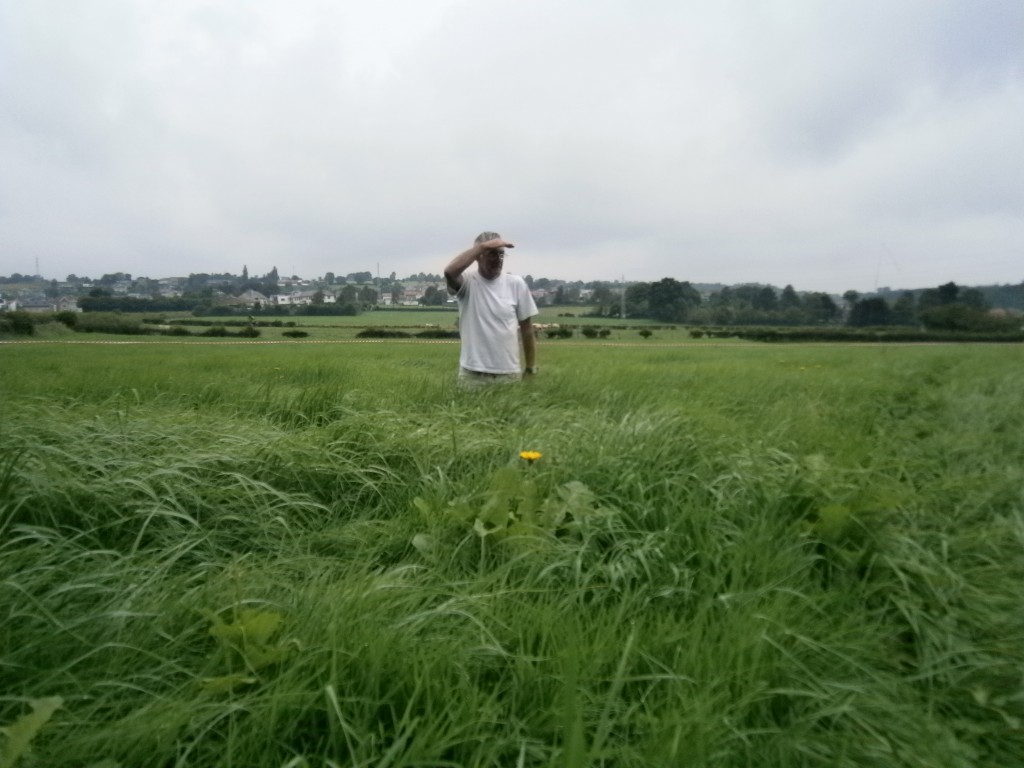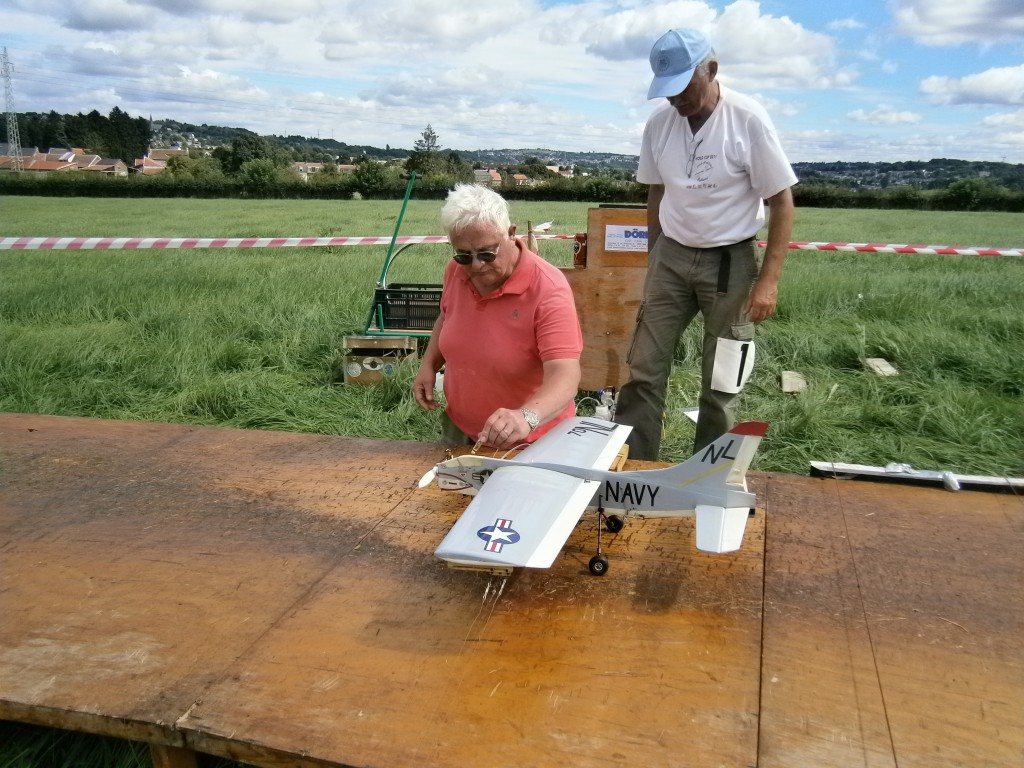 MAX STARTING A RATHER PRETTY CRUSADER FOR HENK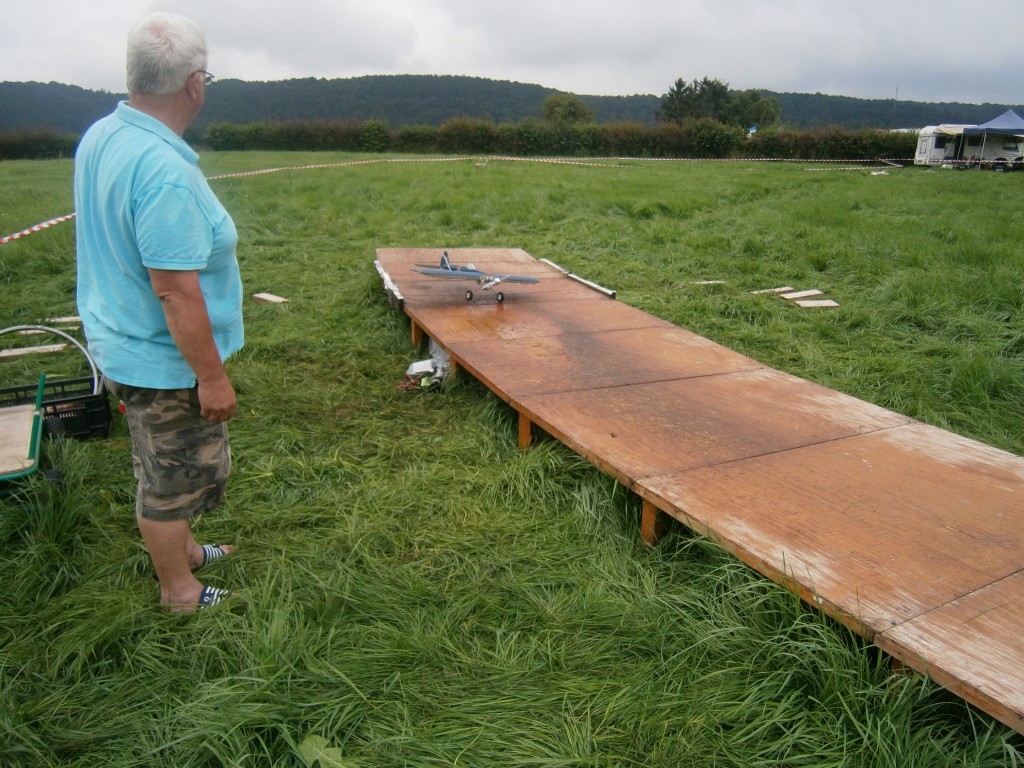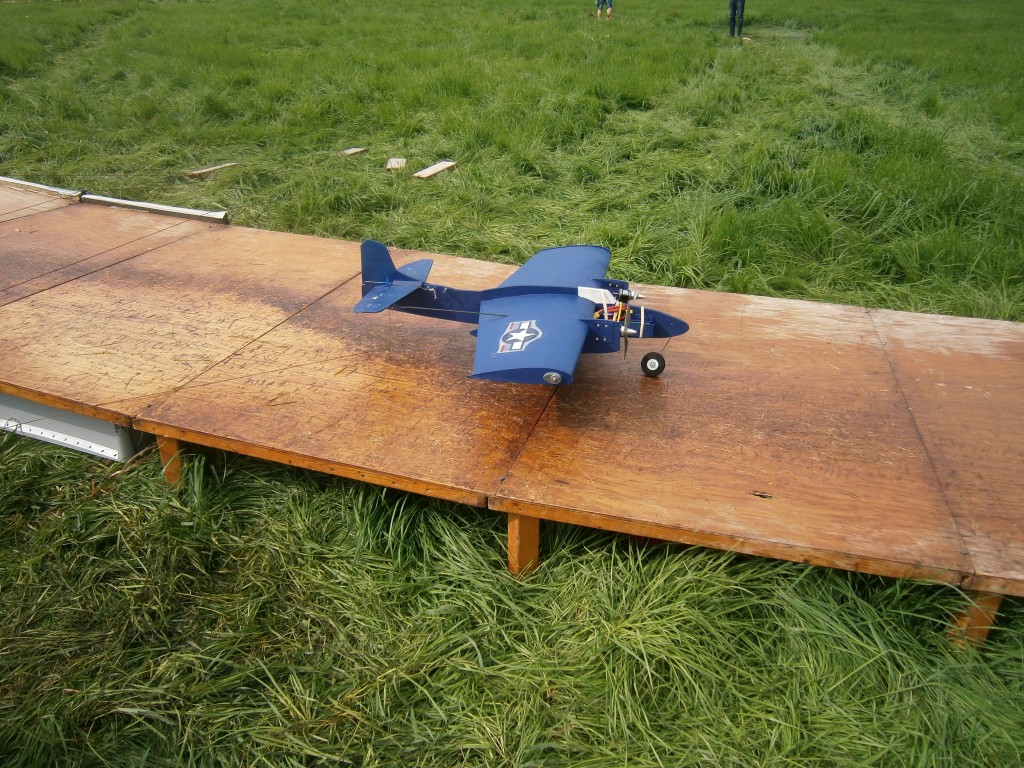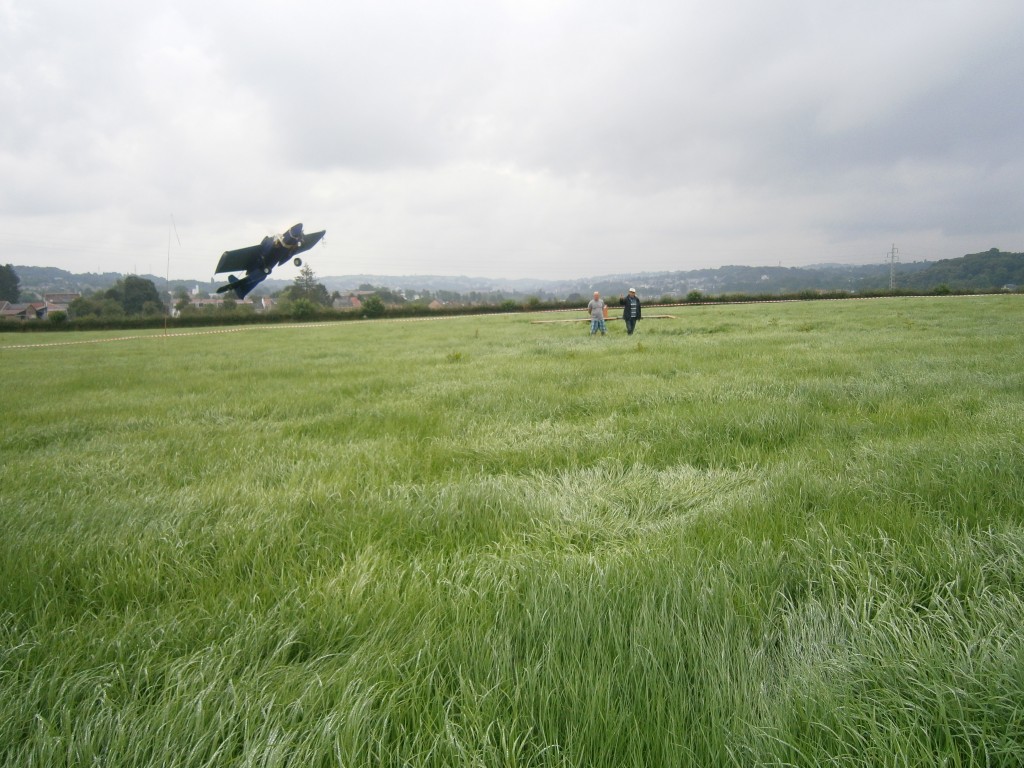 ---
As we trailed above, Jan made a very special contribution to this meeting with his Tigercat! He calls it "CRASH OF THE YEAR: 10mm OF BALSA versus 10mm OF GOOD GERMAN WATERPROOF MARINE PLY"!
He writes: "On Friday evening, by a strange coincidence, we had a discussion about a fantasy competition for people diving onto the deck.Some people (stunt pilots) thought you should only have points if the engine kept running when arrested. This was best done using wooden props.(FLYCO: oh yes, a shaft run – 35000 rpm!) Others found that deck-divers should get a bonus depending on the position they hit on the deck (extra points for the tower or ammunition rooms) and the angle of attack, and of course, any Japanese plane would also get a bonus!
The next morning flying my Tigercat I finished my slow laps in a nice time, but the hook didn't drop. I tried it again with more speed but something stuck the elevator mechanism in the down position – enjoy the result…