Karel Doorman Cup Competition
Many thanks to Robert Schulze and Jan Odeyn for sending me the results sheet and some impressive pictures of 'Crash of the Year' (so far)!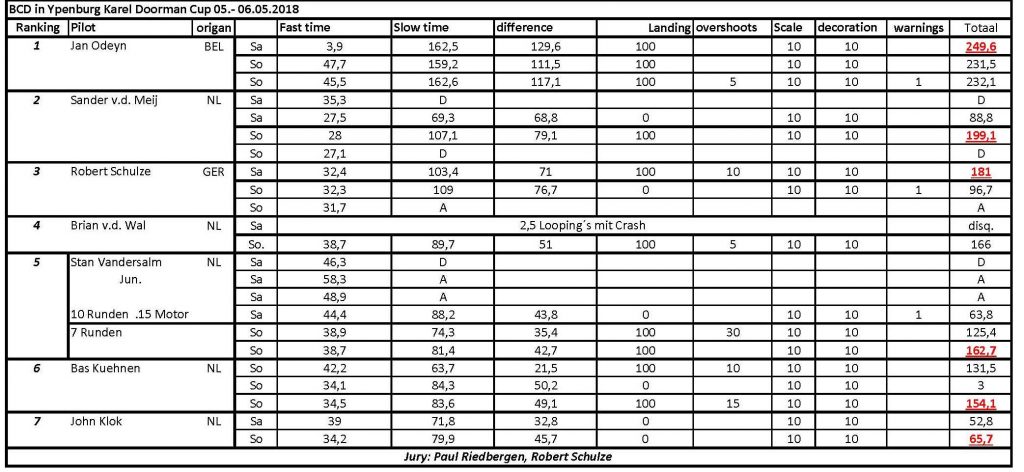 …and Crash of the Year – here is the evidence!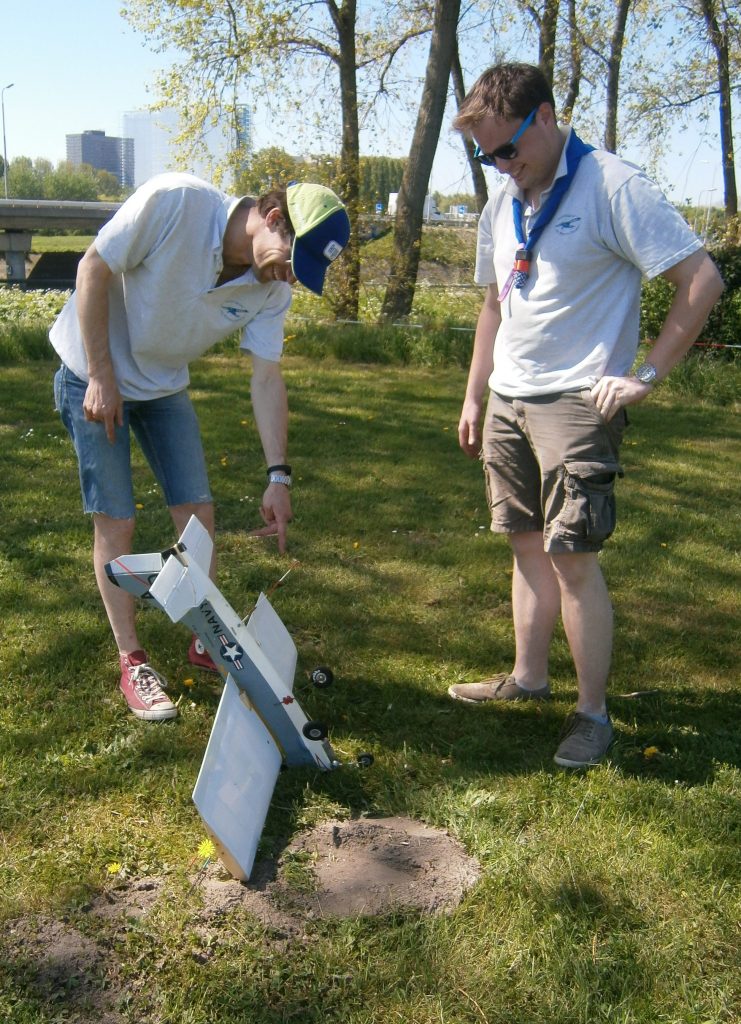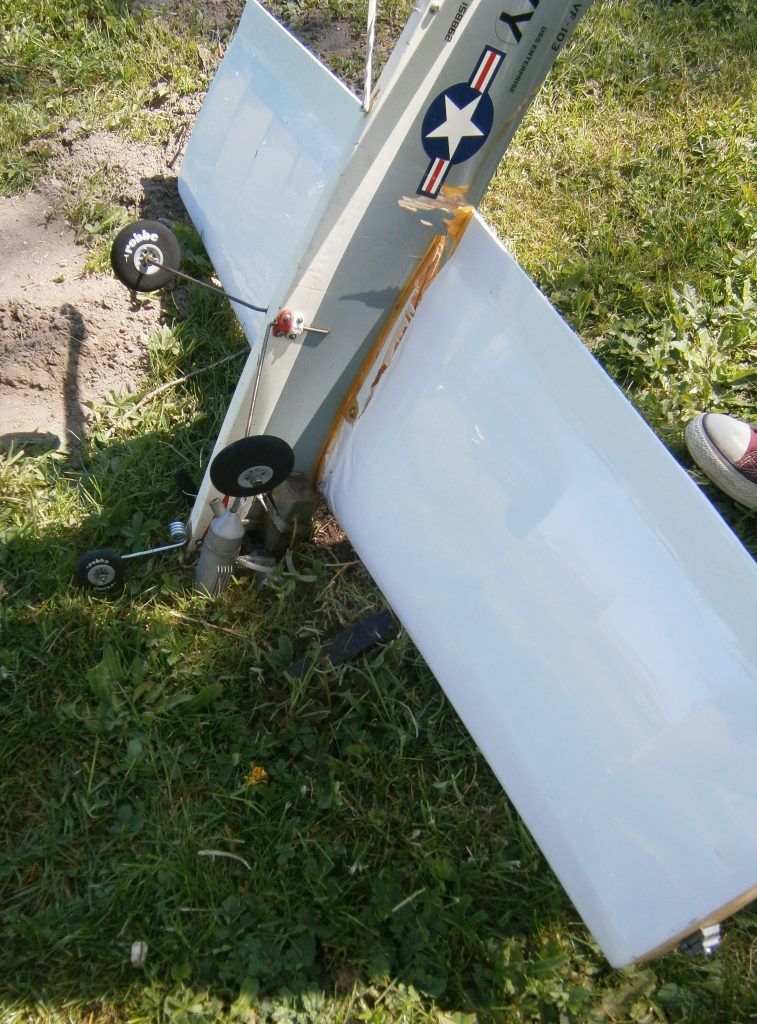 That looks like a good 10cm of the nose embedded in the soil – who was the pilot, and did the model fly again?!